Florida State University fans love to reminisce about the great years of football recruiting. But they don't talk much about the Golden Era of National Merit Scholar recruitment. Perhaps they should.
From 1994 to 1996, FSU recruited more than 200 National Merit Scholars. Overnight, it became a celebrated player in national academic circles.
In 1995, in fact, FSU recruited 90 – to rank 17th in the nation. Those 90 were the most ever recruited to a state university in Florida to that point.
In 1996, FSU recruited 77 but dropped in the rankings, thanks to its archrival: The University of Florida attracted a state record of 177, ranking fifth in the nation.
Such competition was expensive: FSU offered them a full-ride scholarship – tuition, room, board, books and expenses – for all four years. And because about two-thirds came from out of state, FSU had to kick in an extra $6,000 per student for tuition.
By 1996, FSU was spending more than $700,000 a year extra on each incoming class of National Merit Scholars.
"We got in an arms race, and it had become very expensive," says John Barnhill, longtime FSU assistant vice president for admissions. "We had to ask ourselves, 'Is this the best way to spend our money?'"
The answer was "No." With urging from Provost Larry Abele, President Sandy D'Alemberte agreed to end financial recruiting of National Merit Scholars. FSU continued to enroll 25 to 30 per year, drawing students who chose FSU on their own – without a full ride.
Instead, FSU began increasing its support of financially needy students, especially those from disadvantaged socioeconomic backgrounds.
"A certain percentage of (National Merit Scholars) were really financially needy – but 70 to 80 percent of them were not," Abele says today. "I argued as a state institution we have to provide opportunity to those who might not have it."
Those who enrolled as part of that record 1995 group understand FSU's decision. But they make no apology for their free ride.
"I think (recruiting National Merit Scholars) raises the quality of the classroom experience for everybody to have students who are interested in learning," says Jonathan "J.R." Scally, an FSU National Merit Scholar in 1995. "We weren't sequestered away. We were in clubs, we were in classes for our majors, we really participated in all the things FSU has to offer.
"FSU was good for me, and I loved being part of the FSU family."
Prestigious, but not usually lucrative
The National Merit Scholarship, established in 1955, is run by a nonprofit organization in Evanston, Illinois. It's awarded on the basis of a single test, the Preliminary Scholastic Aptitude Test/National Merit Qualifying Test. Considered the most challenging standardized test for secondary school students, it measures "critical reading ability, mathematics problem-solving and writing ability, rather than existing knowledge."
Approximately 1.5 million high school juniors each year enter the competition. About 8,000 win scholarships.
National Merit Scholars, however, receive only a modest financial grant: a one-time award of $2,500 for their freshman year.
Which is why all National Merit Scholars who came to FSU on a full ride are grateful for their opportunity.
Concierge service for the bright and talented
FSU began recruiting National Merit Scholars in 1994 to improve its image. D'Alemberte noted such recruitment was already a staple at Ivy League schools.
"I thought it … would identify FSU as something much more than a Southern football school," says D'Alemberte, FSU president from January 1994 to January 2003. "We won a national championship on the day I became president, and I feared that the enthusiasm for football would block out perceptions of our other achievements."
FSU initiated what admissions director Barnhill called "concierge service."
It bombarded National Merit finalists with letters and brochures. It invited them to visit the campus, where they were entertained lavishly and introduced to professors in their expected field of concentration. It guaranteed them semesters abroad at one of FSU's 24 international programs. It trumpeted their opportunity to join FSU's honors program.
And, of course, FSU emphasized the students wouldn't have to pay a dime for their college education.
"The rationale was that 'National Merit Scholar,' even today, is the most recognizable label of an excellent student," Barnhill says. "So the push was to enroll as many as we could."
Some educators have questioned whether any one label should be so revered among university admission officials. Those who have earned National Merit status believe it is a good indicator of potential. Members of that 1995 FSU group point out most other standards of excellence, such as a high-class rank or grade-point average, vary widely from high school to high school.
FSU ready to recruit Merit Scholars again
As it turns out, FSU intends to resume recruiting National Merit Scholars. In 2014, the Florida Legislature created the Benacquisto Scholarship program, named for the bill's sponsor, state Sen. Lizbeth Benacquisto.
The program provides full scholarships for National Merit Scholars who graduate from Florida high schools. FSU is one of the six state universities that can tap the fund, and won't have to use their own resources to give full scholarships.
"There's still a lot of competition for (National Merit Scholars)," Barnhill says. "They are still outstanding students and they are recruited by everyone…. We might as well get back in the game."
Where are they now?
VIRES magazine caught up with five alumni who were part of the university's 1995 cohort of National Merit Scholars. Read their stories below.
Doctor found his calling at FSU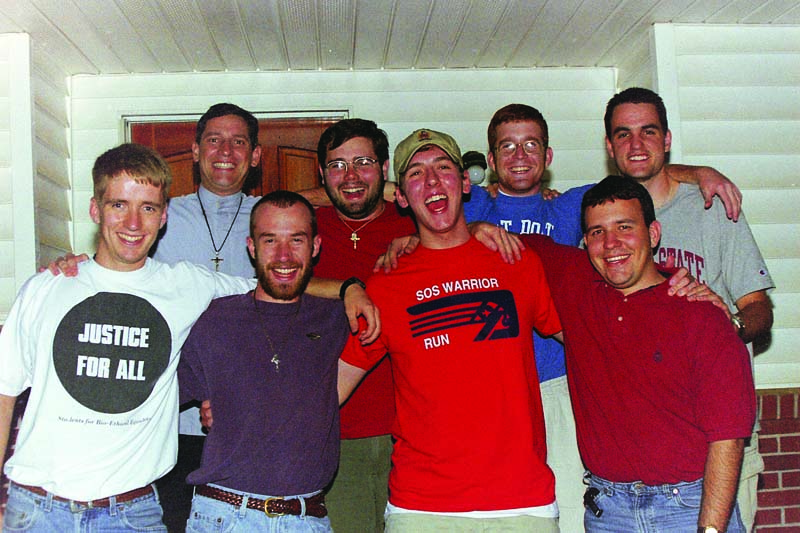 Damon Cudihy, 40, is a physician in Lafayette, Louisiana, who loves his career as an obstetrician-gynecologist.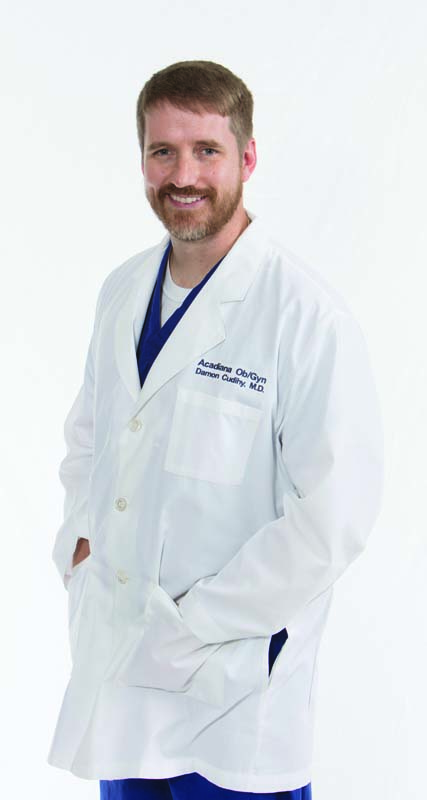 But he might never have become a physician had he not been a National Merit Scholarship winner in high school.
Because the scholarship led him to Florida State.
"I didn't really discern a calling to medicine until my time at FSU and Tallahassee," Cudihy says. "I went to FSU with an interest in biology, but not quite medicine; I thought I might get involved in biomedical technology.
"But while I was at FSU, I acquired a real appreciation for human relationships and the goodness of other people. I realized I wanted to put my talents in biology into medicine."
He went on to earn a bachelor's degree in biology and Spanish in 1999. He spent his first year of medical school in FSU's now-defunct Program in Medical Sciences (before FSU's College of Medicine opened in 2001) and finished his medical degree at the University of Florida.
He spent four years as an Army doctor, serving a tour in Iraq. He spent six years in New York and Pennsylvania before landing in Lafayette, where he is one of two physicians at Acadiana OB-GYN, a Catholic Church-affiliated women's clinic and birth center.
"The National Merit Scholarship was such a key step in where I am today," Cudihy says. "It set things in motion for going to FSU and meeting my wife. There have been so many steps in my journey, and that scholarship was the first."
Cudihy grew up in Marietta, Georgia. His parents were entrepreneurs who, among other things, ran a furniture store and sold collectible dolls. He attended Marist, a private college-preparatory school, where he was a top student and competed in cross country and track.
While his parents made sacrifices for him to attend Marist, they couldn't afford to send him to an expensive out-of-state college. He planned to attend an in-state institution such as the University of Georgia, which offered him a partial scholarship.
Then he won a National Merit Scholarship. And FSU came calling, offering a full scholarship and enrollment in its prestigious honors program.
Though he attributes his medical career to FSU, it also traces to his childhood. When he was 10, his infant brother died from the complications of several birth defects. Today, his career is about helping women give birth to healthy children.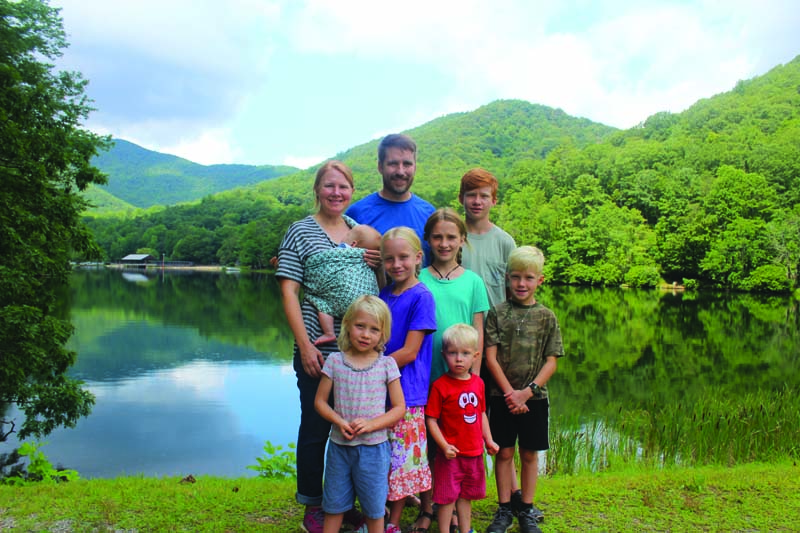 "It made a profound impression on me about the sanctity and sacredness of human life," he says. "It no doubt had a lot to do with my eventual career."
At FSU, he was an active member of the Catholic Student Union, taking part in numerous activities at the Co-Cathedral of St. Thomas More. He met his wife at FSU: the former Lauren Kennell, of Milton, who graduated in 2000. They have seven children.
"We had a close community in Tallahassee," he says. "Tallahassee has a special place in my heart."
FSU helped entrepreneur rise from small town to Manhattan CEO
Jennifer Fitzgerald, 39, is CEO of PolicyGenius, a company she co-founded three years ago. Call it the Trivago of insurance companies, providing consumers with comparisons of dozens of insurance companies in one place.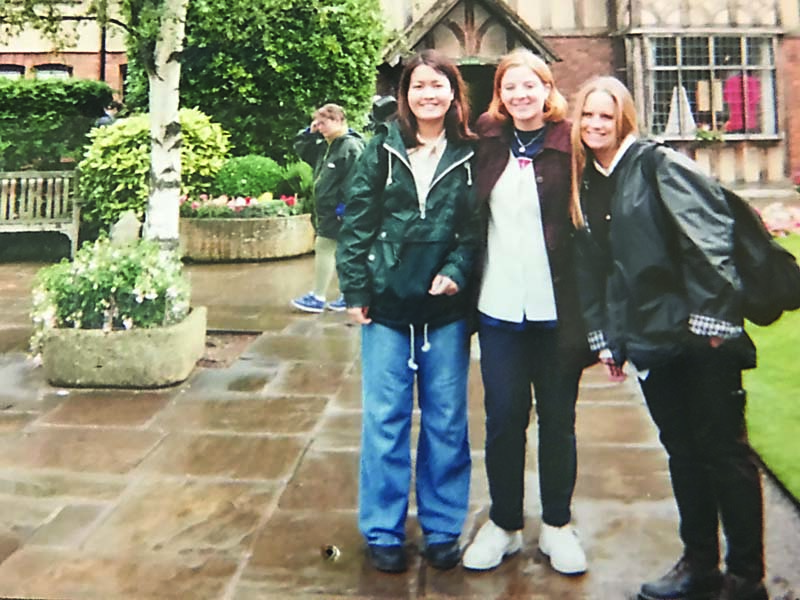 The company is backed with $50 million in investments from venture capitalists. Fitzgerald oversees 1,000 employees in its Manhattan headquarters. And before she founded PolicyGenius, she was an analyst at the nation's most famous business consulting firm.
So it won't be a surprise to learn Fitzgerald chose to attend FSU because it made financial sense.
FSU offered her a full ride as a National Merit Scholar.
"I got accepted to Harvard and other Ivy League schools," Fitzgerald says. "But between going to Harvard for money or FSU for free, it was no contest. It was about money more than prestige."
She is the oldest of three children of a now-retired Air Force master sergeant and his wife, a bartender. As a military brat, she moved around before graduating from high school in the small town of Bluefield, Virginia, where she made all A's, was president of several clubs and participated in brain bowl and math competitions. In her junior year, she became a National Merit Scholar.
At FSU, she earned a degree in political science/international affairs in only three years, then tacked on a master's degree in urban planning. She spent two years as a Peace Corps worker in Honduras, and a third year in Honduras as an economist at the World Bank.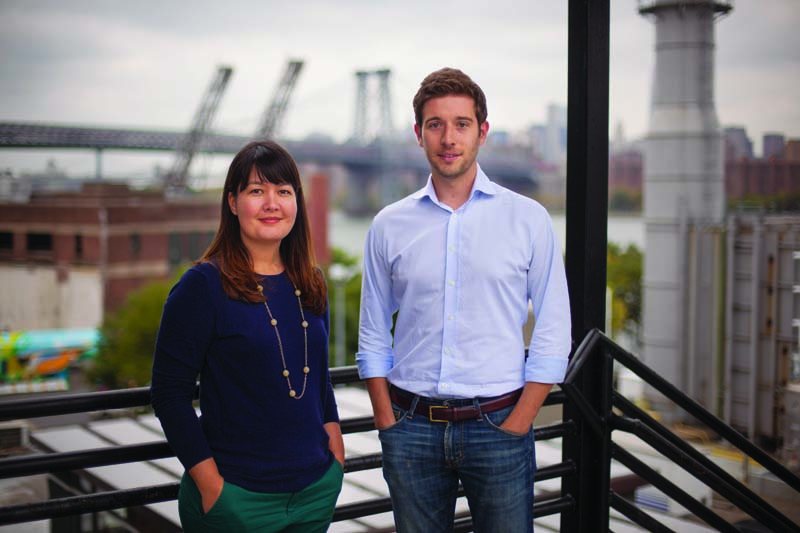 Then she got serious about trying to change the world. "I realized big organizations are bureaucratic and take a long time to get things done," she says. "I wanted to make a move to business and the private sector, where a lot can be done socially."
Fitzgerald spent five years at McKinsey & Co., a firm that advises major corporations on solving problems. Many of her clients were large insurance companies that faced similar struggles. Eventually, she and co-worker Francois de Lame had "light bulbs go on." They realized an online company that analyzed and compared all insurance companies in all avenues of insurance – just as Trivago compares hotel rates – could be a boon to consumers.
So in 2014, they formed PolicyGenius, which has taken off.
"The average age of insurance agents (who advise customers) is 58; that's an old sales force that is going to retire soon," Fitzgerald says. "We felt the timing was good to do something for digital customers in insurance."
Though Fitzgerald surely would have become a success without being a National Merit Scholar, she is grateful for the attention and financial support it brought her.
And while she chose FSU for that financial support, she is certain she gained an undergraduate education equal to any. "I had a great four years, and I learned a lot," she says. "I've worked alongside Harvard and Princeton graduates for the last 10 years. Believe me, I'm at no disadvantage because I went to a state university."
Alabama prosecutor chose FSU before Harvard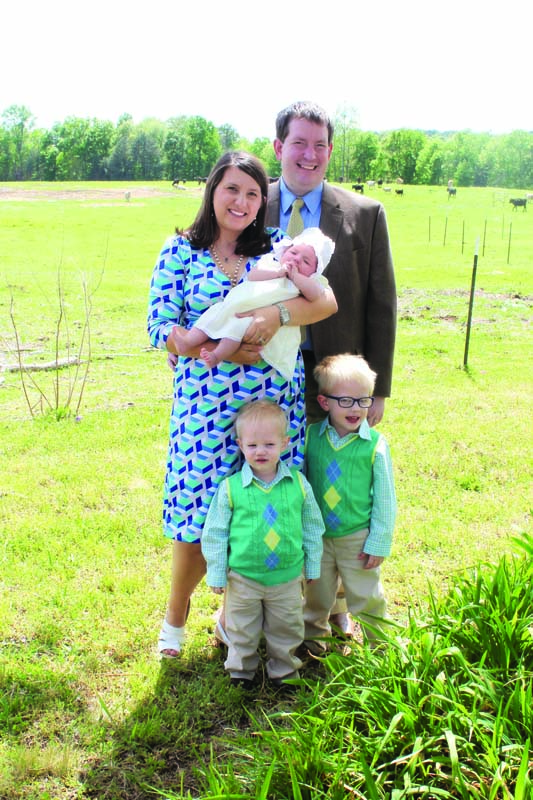 Michael Nunnelley, 40, had his heart set on going to Harvard.
As a National Merit Scholar, salutatorian at Prattville (Alabama) High School and star of the math, science and brain bowl teams, he was a good candidate.
But when Harvard wait-listed his application, Nunnelley accepted an invitation in spring 1995 to visit Florida State University, which was enthusiastically recruiting National Merit Scholars.
Nunnelley took the visit, enjoyed the campus atmosphere and accepted FSU's offer of a full-ride scholarship – though he fully intended to transfer to Harvard after one year.
But once he arrived that fall, he was hooked. Nunnelley spent four years at FSU, graduated with a degree in economics – and then went to law school at Harvard.
At FSU, he became immersed in economics, starred on the university's Model United Nations team and acquired more than a dozen close friends who still hold annual reunions.
Now a state prosecutor in Montgomery, Alabama, Nunnelley is grateful for his FSU experience.
"One of the things people underrate about a large state school is that, because of its size, there are a lot of resources that – if you look for them – can give you an education every bit as good as an Ivy League school," he said. "FSU was very good to me."
A singer and saxophonist, Nunnelley planned to major in music before going to law school. But when FSU music professors wanted him to practice six hours a day, he switched to economics.
He learned he had a natural affinity for economic theory. And the subject introduced him to FSU's World Affairs program, which sponsors the Model U.N. team.
The program combines elements of debate and clear writing, and the team competes all over the nation. Competitors are assigned a country and a committee, and have to craft a resolution addressing a specified problem.
Though FSU has competed since the 1980s, the team took off during Nunnelley's time, winning several competitions against Ivy League teams. He says the program is even better now.
"In my opinion, it's one of FSU's best extracurricular programs…," Nunnelley says. "You have to deal with different motivations and petty relationships, just like in a real job."
Nunnelley, who only half-jokingly says he became an attorney because he was impressed by Tom Cruise in "A Few Good Men," was accepted to Harvard Law School during his senior year at FSU. He now specializes in criminal appeals.
"FSU definitely prepared me for Harvard in terms of critical thinking," he says. "They are very different places, but the balance of them prepared me well."
Though educators are mixed on whether being a National Merit Scholar is an indicator of future success, Nunnelley thinks it's not a bad measure. "You're probably not going to be a National Merit Scholar," he says, "if you're not hard-working, industrious and talented."
Urban planner discovered her hidden talents at FSU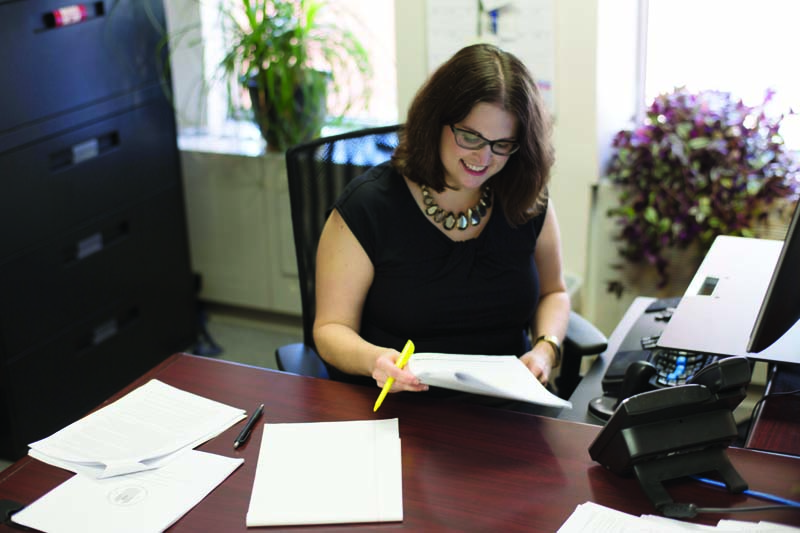 Corianne Payton Scally, 40, knew only two things about FSU when she was a high school senior in Cincinnati: It had been ranked the nation's No. 1 party school, and it had a pretty good football team.
She didn't care about partying or football. But when FSU offered a full-ride scholarship because she was a National Merit Scholar, and promised to accept a year's worth of college credits she had earned in advanced placement high school classes, she jumped at the chance to become a Seminole.
She went on to earn a bachelor's degree in international affairs in just three years, then a master's degree in urban planning. At FSU she also met her husband, fellow National Merit Scholar Jonathan "J.R." Scally. They lived one floor apart in Landis Hall. They began dating, had a couple of classes together and were married in 1997.
Her FSU experience was a revelation. Her public high school, Walnut Hills, is regularly ranked among the nation's top 100 and annually produces several National Merit Scholars. So despite making straight A's and participating in student government, she came to FSU unimpressed by her obvious intellectual gifts.
"I came from an environment where I felt everyone was smarter than me," she says. "So coming to FSU was fun, especially in the honors classes, which were smaller than any class I had in high school. I felt it gave me an opportunity to shine and learn more about myself."
She took an American literature class with English Professor Bruce Bickley. He was so impressed by her writing, he tried to persuade her to major in English.
"That was the first time where I felt someone had done more than just give me a compliment, but rather was saying, 'You are good at this. You should consider it as a career,'" she says. "To have that type of personal relationship with a professor was very validating."
Scally instead chose a career in urban planning, becoming an expert in affordable housing.
After FSU, she and her husband moved to Chicago, where she spent three years working for nonprofits involved in affordable housing and community development. That motivated her to go back to school so she could think systemically about improving society.
After earning a doctorate in public policy at Rutgers, she spent seven years on the faculty at the State University of New York-Albany. She taught urban planning and participated in many studies of community problems. Frustrated by the slow pace of change through academia, she left to start her own research and consulting firm and find a better platform to make a difference in society.
That opportunity came in 2015, when she was hired as a senior research associate with the Urban Institute, a liberal think tank in Washington, D.C. Scally has found it the most rewarding position of her career.
"What attracted me here was the opportunity to do research that makes a difference and changes how people live…," she says. "It's a privilege to do evaluations on behalf of the American public on how the government can make good decisions."
Born a Seminole, A.I. researcher happily graduated a Seminole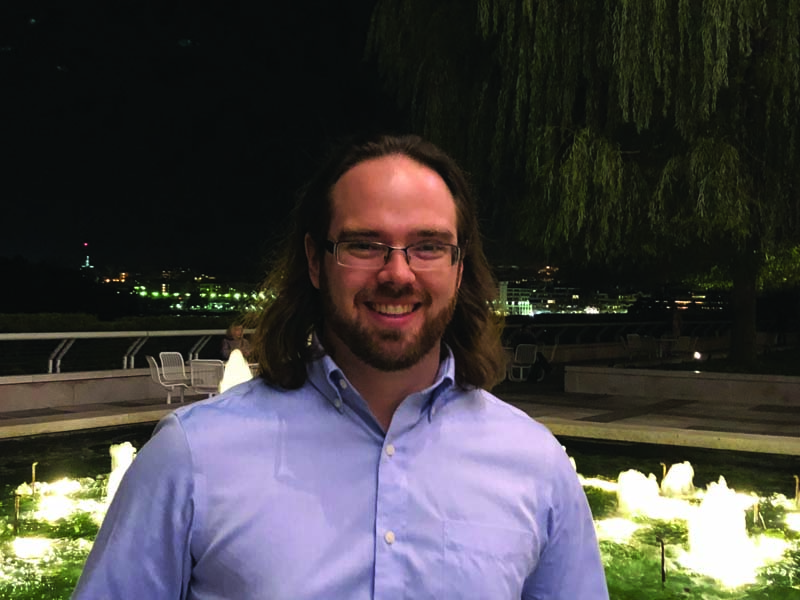 Sure, the financial benefits of a full-ride scholarship brought Jonathan "J.R." Scally through the gates of Florida State as a National Merit Scholar in 1995. He went on to earn a degree in computer science in 1999.
But when Scally looks back at his FSU experience, he says the difference-maker was being part of the honors program.
FSU's top students spend their first two years taking courses in a wide array of liberal arts subjects in small classes under the tutelage of top professors.
Scally was enthralled by the experience, which created lifelong bonds with professors and fellow students – particularly fellow National Merit Scholar Corianne Payton, with whom he recently celebrated his 20th wedding anniversary.
"We were all living together in Landis Hall and hanging out with these really great professors. I got to take all these humanities classes and enjoy all the benefits of a great university, with a great dance program, a great music program," Scally recalled. "It was an incredibly rich opportunity I wouldn't have had if I had gone to an Ivy League school."
He spent 10 years working in the video game industry for companies in Tallahassee and Chicago. He was personally responsible for creating three video games, including "NBA Ballers," a million-selling basketball game.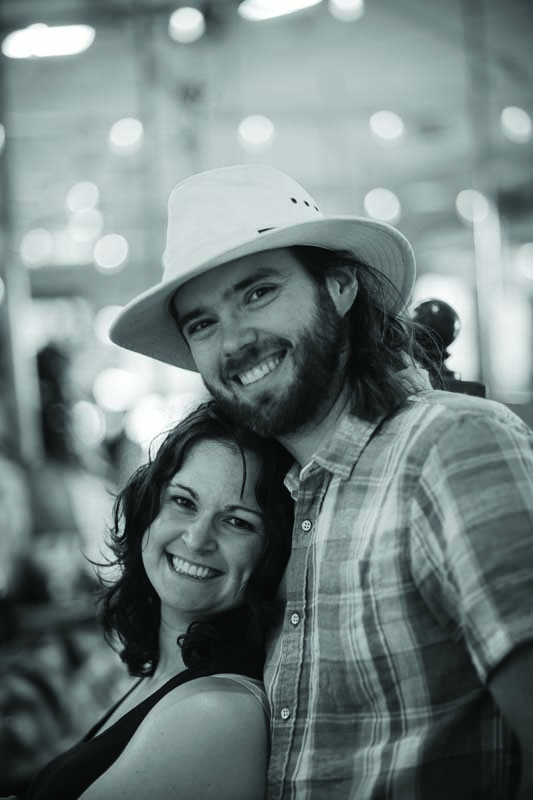 He spent time as a logistics expert for railroads in New Jersey, while his wife was earning her Ph.D. at Rutgers. Then he earned a Ph.D. in artificial intelligence at Rensselaer Polytechnic Institute in Troy, New York, and spent three years working for a tech startup company. He now is an artificial intelligence researcher for Samsung in Washington, D.C., specializing in language and reasoning applications.
Scally, 40, attended high school in Picayune, Mississippi – and grew up a diehard FSU football fan. His parents, Douglas and Patricia, were FSU grads.
Yet FSU was not on his radar when he began considering colleges. Planning to major in physics or engineering, he applied to Rice, Texas and Georgia Tech.
But after he became a National Merit Scholar, FSU recruited him fervently, offering a scholarship that paid tuition, room, board and all expenses for all four years. As the child of two middle-class, professional parents – his mother was a librarian, his father an engineer – it was far more than he could have garnered from financial aid.
"FSU was ridiculously competitive," Scally says. "It was an opportunity to not take on debt and to not have to work while going to school."
Scally and his wife met at a freshman picnic, two days before classes started in fall 1995. They married at the end of his sophomore year. They lived for three years in FSU's Alumni Village, and now live in Alexandria, Virginia, with their two daughters. They remain ardent FSU fans and attend at least one game a year.
"What FSU did for me allowed me to launch right into my career without being loaded down with student debt. Being a National Merit Scholar afforded me an opportunity to make choices I otherwise wouldn't have. I'm very grateful."