Whether they are just beginning to consider what type of business to start or are already making sales, the students of FSU's new Jim Moran School of Entrepreneurship – which opened this fall – are extremely enthusiastic. The reason? Unvarnished passion to innovate, according to Kirsten Frandsen, the assistant to the director and program coordinator who gets to know every student as she answers their questions and listens to their plans.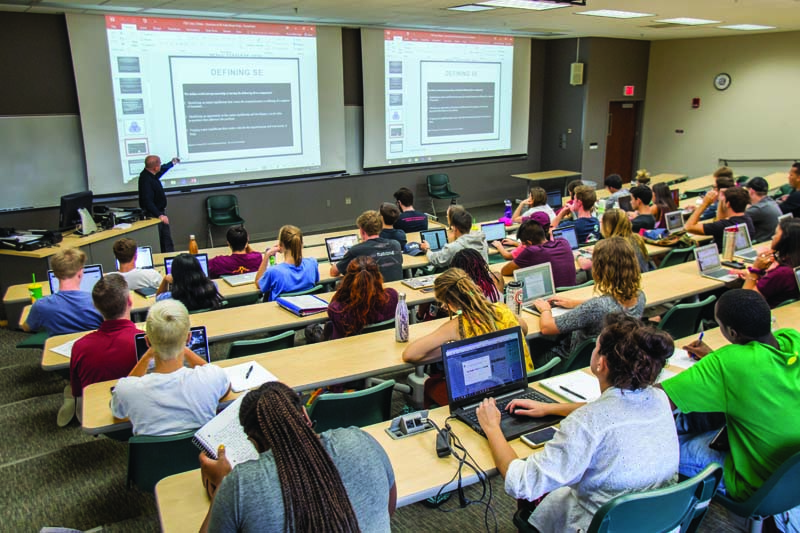 "It is so much fun. Even before they start the program, they just have a million ideas," Frandsen says. "They've dreamed about running their own businesses since they were kids in middle school and elementary school. Back then, they did lemonade stands and lawn-mowing services. Now, they're in college, and they didn't come here to just read from books and write papers. They came here to start their dreams and start their businesses."
Some students, such as Wesley Lopez of Gainesville, have already begun, just doing what comes naturally. In November, the 19-year-old started an event-staging company, managing the setup and breakdown of stages, podiums, tables and chairs, and the cleaning and maintenance of venue spaces. In addition, he has his sights set on starting a company that specializes in ultra-affordable, professional livestreaming in the Big Bend.
"I see this degree as a catalyst to my career," Lopez says. "The knowledge I gain at the Jim Moran School will be the tool that empowers me to create a career from the ventures I undertake."
Aiming to be the best
FSU created the Jim Moran School with the help of a record $100 million gift – the stuff of dreams for any university – from Jan Moran and The Jim Moran Foundation in 2015. (A significant portion of the gift continues to fund the Jim Moran Institute for Global Entrepreneurship, which has a 22-year history of serving entrepreneurs and small businesses throughout Florida.)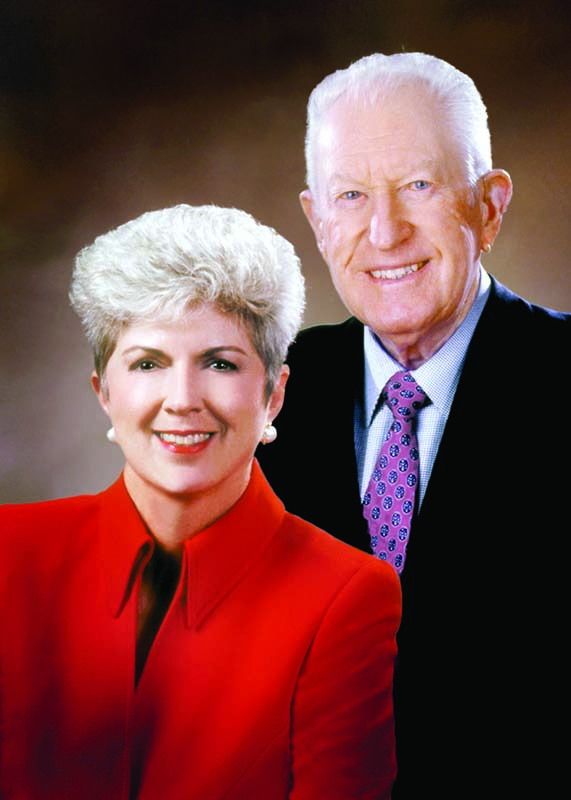 Susan Fiorito (B.S. '73), the school's director and one of its entrepreneurs-in-residence, helped transform the program from idea to reality a full year ahead of schedule. Under the original terms of the gift agreement, classes were not scheduled to start until fall 2018, which would have been the 100th birthday of automotive legend Jim Moran, who believed in creating opportunities to prepare the next generation of entrepreneurs for success.
"When I asked Mrs. Moran what she wanted to see in the school, she said she just wanted it to be the best," Fiorito says. That request has become a challenge and a call to arms. Fiorito, who has experience in helping run a family business that owned four denim and leather goods stores and a leather manufacturing company, along with FSU faculty members and administrators, is determined to make the Jim Moran School the best school of entrepreneurship in the nation.
"We have a new, three-story building nearing completion in downtown Tallahassee and huge opportunities to grow," Fiorito says. "Deans around the university are talking about how they can partner with us and what kinds of programs their faculty might teach. And we have a central administration, led by President John Thrasher and Provost Sally McRorie, that is bending over backward to help us. It is a real joy to see the entire university working toward the goal."
The Jim Moran Building also will be home to the College of Business' Jim Moran Institute for Global Entrepreneurship. The Jim Moran School and Jim Moran Institute will share space to accommodate events, presentations, receptions, meetings, collaborative projects and administrative functions.
A stand-alone school
The school, now halfway through its first year of operation, was created with several aspects that make it stand out. For starters, it is the first school of entrepreneurship in the nation to operate independently outside of a college of business at a public institution. "This arrangement makes us unique and should be a big point of pride for FSU alumni," Fiorito says.
Because of its stand-alone nature, the school can accept more students than if it had been created as part of a college. "The FSU College of Business had to restrict its number of entrepreneurship students because it had a limited amount of resources and limited space for faculty and programs. To grow the entrepreneurship program, the Jim Moran School had to be our own entity. Now we can keep building to serve many more students than otherwise," Fiorito says.
The hub of entrepreneurship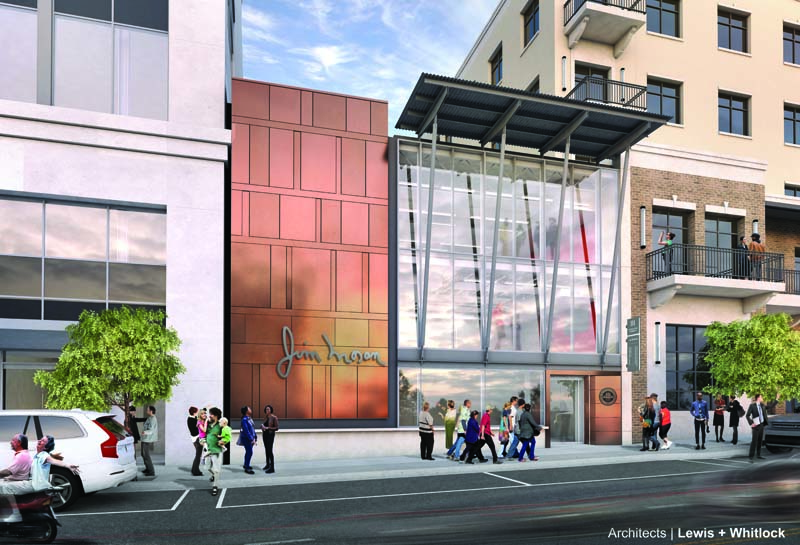 The school is intended to develop as the hub of the university's entrepreneurial offerings. "We're trying to connect with all the entrepreneurial activities on campus," Fiorito says, pointing first to the entrepreneurs-in-residence housed in every college. "Those faculty members will stay in their own colleges and do what their colleges feel is important for them to do, but they'll also teach for the Jim Moran School."
Other spokes in the wheel include:
The Student Government Association's Office of Entrepreneurship and Innovation and various other student entrepreneurship clubs throughout the university.
The technologically impressive Innovation Hub, a new, 14,000-square-foot laboratory for students, set to open in January in the Louis Shores Building at Landis Green. One sure sign the university intends it to be a mecca of student activity: It will have a café with outdoor seating.
A new entrepreneurship and innovation living-learning community in Deviney Hall, scheduled to launch this fall with space for 40 freshmen. "This community will encourage their entrepreneurial spirit," says director Wendy Plant. Residents will take several classes together as a cohort, including a liberal studies course in Deviney and a colloquium, taught by Plant, in the Innovation Hub. By offering this type of living-learning community, FSU joins universities such as Illinois at Urbana-Champaign, Ball State and Florida.
The Jim Moran School also is working with Domi Station, a nonprofit startup incubator and community workspace that already has ties to FSU.
Academically trending
The school is interdisciplinary, which will give students the benefit of learning from a broad range of subject-matter experts. "This is a big trend that we see in academics," Fiorito says. "Similar to the way that FSU's interdisciplinary health program involves faculty from several colleges and departments, the Jim Moran School of Entrepreneurship has faculty from across campus, including the departments of economics, art and English."
The interdisciplinary nature of the school pertains not only to courses designed to round out the core courses of the majors, but to the core courses themselves. "Usually in the last two years of a student's degree program, the instruction stays focused in the one area of the major," she says. "So, accounting students would only take courses from accounting professors. By contrast, our students are taking classes from a variety of faculty who can offer students the best information and application to their various entrepreneurial interests."
Two kinds of entrepreneurship
The Jim Moran School gives instruction on both varieties of entrepreneurship – commercial and social.
Commercial entrepreneurs address problems and opportunities for which the competitive marketplace does a good job of assessing value. Social entrepreneurs, on the other hand, aim to address the types of problems that the marketplace is not effective at valuing, such as "market failures," "wicked problems" and "unjust equilibriums."
"For social entrepreneurs, the social and/or environmental mission is what drives their work. Revenue or economic value creation is in service to that mission," says Bruce Manciagli, social entrepreneur-in-residence with the FSU College of Social Sciences and Public Policy. He teaches the Jim Moran School's course in Foundations of Social Entrepreneurship.
Students in the majors
This year's first class of 80 juniors, including several at FSU Panama City, is made up of 60 students in the commercial entrepreneurship major and 20 in social entrepreneurship.
For Lopez, the commercial entrepreneurship major is an extension of a trajectory he's been on his entire life. "I've always wanted to own a business. All throughout middle and high school, I was involved in the entrepreneurial process." That process has included selling snacks outside his family's business, making and selling candles and soap to neighbors, operating a website design company and caring for the pets of out-of-town friends.
"That early passion for entrepreneurship continues to exhilarate me today," he says. "I consider my calling to entrepreneurship to be innate. This major will help me hone my passion because the classes are personal, hands-on and force me to think."
Lopez is especially enjoying Experiences in Entrepreneurship, a core course in his major where students start and operate a business in partnership with other students over one academic year. "There is no greater way to learn than through practice, and that opportunity was presented to us in our very first semester. Being surrounded by classmates who are just as passionate about entrepreneurship as I am and having opportunities to collaborate with a group of people who are diverse in thought and passion, the outcomes are nearly limitless."
Karen Wilkening's interest in entrepreneurship was sparked by a different approach to business. In high school, she discovered fair trade jewelry companies and the idea that a business could create revenue and solve a social problem at the same time.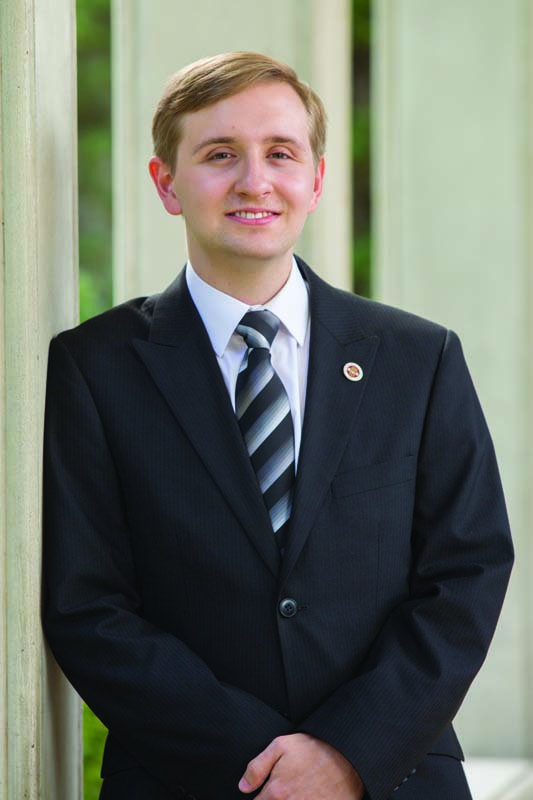 "The idea of creating a business that recognizes someone's need and doesn't only treat a symptom but solves a problem appealed to me, so I chose to major in social entrepreneurship," says the 21-year-old junior from Jacksonville. "The thing that drives my entrepreneurial passion is deeper than financial gain. It's about restoring dignity to someone whose dignity has been diminished, whether through poverty, war or inadequate resources."
When she enrolled at FSU – before the Jim Moran School opened – Wilkening majored in studio art with a focus on ceramics. "These days, one of my favorite questions to get asked is, 'You're a double-major in studio art and social entrepreneurship – what do you want to do with that?' I tell people that fostering my creative mind is never going to be a waste of time, nor will it hinder me from my entrepreneurial dreams. Stepping outside the box is what sets us apart as entrepreneurs. This double-major sets me apart."
Though the school debuted with four minors – retail entrepreneurship, hospitality entrepreneurship and its two majors presented as minors – more minors are being developed.
As many as 10 are envisioned to give students a wide range of entry points into some kind of entrepreneurial experience. One such minor would be STEM entrepreneurship, involving a class taught by a researcher from the National High Magnetic Field Laboratory, or a faculty member from the FAMU-FSU College of Engineering who might teach a robotics class.
A different approach to teaching
Students at the Jim Moran School study subject areas similar to those for typical business students – accounting, finance and marketing, for instance – because entrepreneurship involves starting and running a business. But the school's approach to teaching these subjects is different in one important way. Understanding the nitty-gritty details of each subject area is less important than having a broad working knowledge to give entrepreneurs the ability to communicate with all the people they'll need to work with to run their businesses.
"We ask, 'What does an entrepreneurship student need to know about accounting or marketing or finance?' In a way, we're teaching our students just enough to be dangerous," Frandsen says. "We want them to be able to work with accountants and marketing people and financial officers so that they can make decisions for their businesses based on what those experts tell them. So, they can know the lingo."
Starting a business
During the second week of fall classes in September, a roomful of commercial entrepreneurship majors listened as Jim Dever and John Breed – former entrepreneurs now serving on the school's faculty – described the signature requirement of the class they co-teach, Experiences in Entrepreneurship: Start a business in partnership with other students and run it through the end of the academic year.
One by one, the students walked to the front of the classroom to introduce themselves and share their ideas for the business they might start. Creating a fraternity house cleaning service. Making individual nutrition packets for early-morning workouts. Manufacturing custom beer-pong tables with retractable cup holders. Making homemade soaps. Launching a full-service social media company. Restoring classic vehicles, such as Broncos and Land Rovers. Developing a wrinkle-free fabric.
By mid-October, 38 student-run companies had been created, prototype products were being built and actual orders were being received. "We worked with students individually and in groups to flesh out their ideas. Now, the businesses are up and running and the students are having a great time," says Dever, an entrepreneur-in-residence.
Core courses such as Experiences in Entrepreneurship were developed by the school's faculty and entrepreneurs-in-residence to prepare students for real-world challenges in their own businesses or existing companies they might work for. The courses teach fundamental business concepts, but from an entrepreneurial perspective.
They include: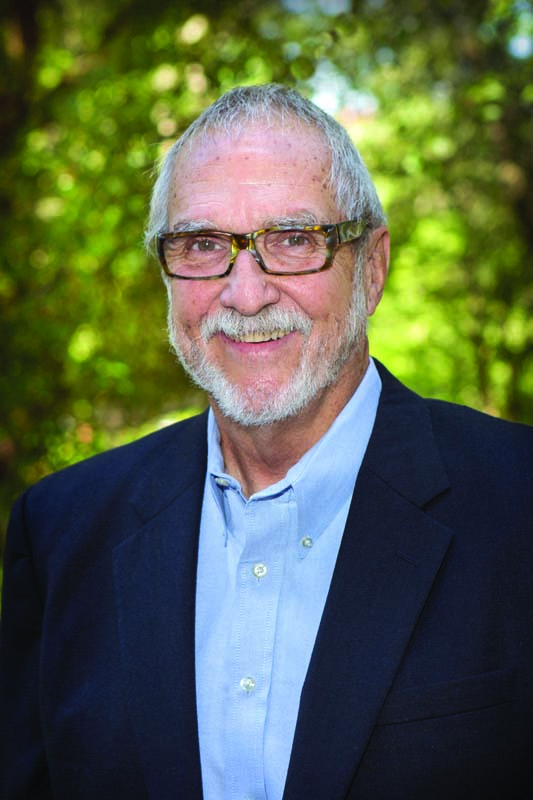 Personal Finance – to help students make good decisions in budgeting, saving, investing, credit and buying insurance.
Entrepreneurial Technologies – to provide students with an awareness of current technologies and innovations.
Innovation by Design – to help students gain a sense of what it is to be innovative and how to think through the design process.
Beyond the four walls
Because activities outside of the classroom are vital for any entrepreneurial student, the school's Center for Student Engagement offers a variety of co-curricular experiential programs, such as business model and pitch competitions, micro-grants, speaker events and the InNOLEvation® Center student business incubator. "Entrepreneurship is a highly experiential discipline," says Plant, "I think offering these outside-of-the-classroom experiential learning opportunities is something special about the school."
In addition to other events, the center hosts 7 Under 30, an annual event featuring seven FSU alumni who have started businesses before turning 30. During a panel, they talk about their experiences in business and answer questions from the audience. Afterward, students have the chance to visit with them during a reception.
Entrepreneurship faculty also serve as faculty advisers to the Collegiate Entrepreneurs' Organization (CEO) at FSU, Collegiate DECA, ENACTUS, the Society for Advancement of Management and the Young Entrepreneurs Society. Of all of these, only one is limited to entrepreneurship majors. The rest draw students from across campus in all different disciplines and colleges.
Lessons to be learned
One of the best lessons young entrepreneurs can learn is that they don't have to be great at everything to be a great entrepreneur. "We're learning that the trick is to find people whose skills make up for our own shortcomings," Lopez says. "Entrepreneurship absolutely is a team sport. Working with others is inevitable when you are an entrepreneur. One of the things I most look forward to in the future through my business ventures is having the chance to help others advance in their careers and provide for their families."
Being a team player is built into the nature of any good entrepreneur, according to Wilkening. "This is a skill that must be practiced. The Jim Moran School does a great job of encouraging us to grow that skill by giving us opportunities to collaborate on projects in and out of the classroom. Having the ability to partner and interact with the people we're trying to help is of special importance to a social entrepreneur."
As the first year unfolds for the Jim Moran School, Fiorito foresees it as a year of discovery building up to the school's grand opening in 2018. Mistakes are likely to be made in the administration of a brand-new school, and some classes will likely have to be fine-tuned. Working to find solutions for each new challenge, however, is integral to what entrepreneurship is all about.
"We're giving this a try, taking a risk, and we're off to a great start," Fiorito says. "We don't know what is going to happen, but our goal is to do the best that we can for our students."