"Writers," says FSU Film School grad Lauren Miller Rogen, "are very communal. You can't write by yourself – that would be a mistake." Fortunately, Miller Rogen's creative muse is her husband, famed actor/comedian Seth Rogen, a frequent contributor to her artistic process.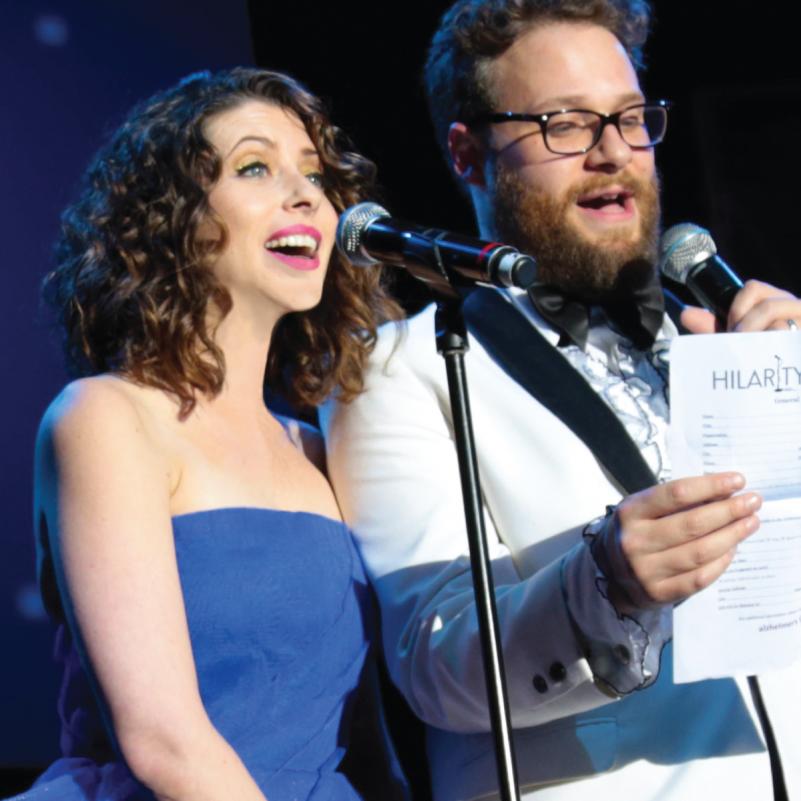 We caught up with Miller Rogen in September, not far from her hometown of Lakeland. Hurricane Irma had just waylaid shooting of her current script, "Like Father," which also features her debut as a Tinseltown director. "If anyone had listened to me when I said we should shoot this movie in Florida at any time other than August and September, we wouldn't be in this situation," she said with perfect comedic timing. "But no one listened to me."
Miller Rogen, 35, clearly was listening during her FSU education. "On set now I literally think of being in directing class," she says, "and I can hear the professors say, 'Use these types of terms,' or, 'Look at the actor this way.' I use what I learned all the time." That experience came in handy when dealing with stars like Kristen Bell and Kelsey Grammer, the headliners of "Like Father," a comedy about a jilted bride reconnecting with her estranged father on what was supposed to be her honeymoon vacation. "I put a lot of time into the human emotion of the story and really am trying to make an effort to make it feel real and grounded. That challenge is the most fun part of directing."
Off set, the Rogens have turned their comedy into a weapon against Alzheimer's, a disease that has taken Miller Rogen's grandparents and is taking her mother. Their Hilarity for Charity project has raised more than $7 million in six years. "Emotionally speaking, it helps me deal with that and get a perspective that is healthy," she says. "Otherwise I would be in a dark hole. This need is literally inside of me, and I have to do it to make what has happened with my mom matter."
"Like Father" should be available on Netflix in 2018.