Support Student Veteran Scholarships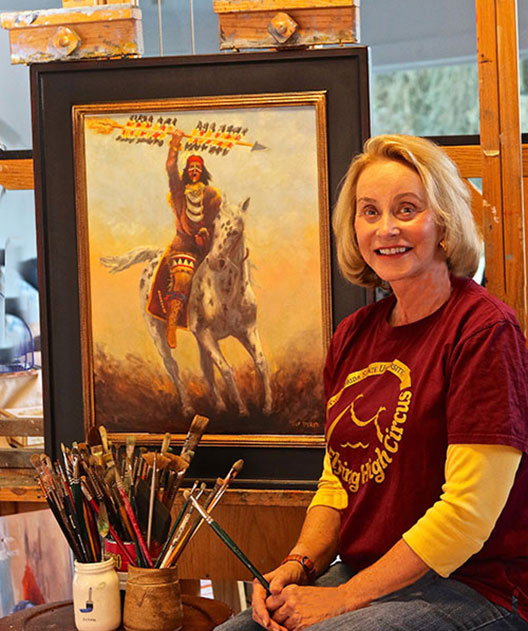 Reproductions of Peggy Bruce Everett's (B.A. '63) painting of Osceola and Renegade will fund student veteran scholarships.
Emeritus Alumni Society board member Patricia 'Pat' Smith (B.A. '54) and husband, Ron Smith, were the first to purchase a reproduction of the painting. "Both Ron and I feel we can¹t do enough for our veterans. Every bit helps," says Pat.
If you would like to make a single donation to the Emeritus Veteran's Academic Scholarship, please click on the following link and select Emeritus Veteran's Academic Scholarship (F07819) as the designation and fill out the required information.