Class of 2020 Commencement Celebration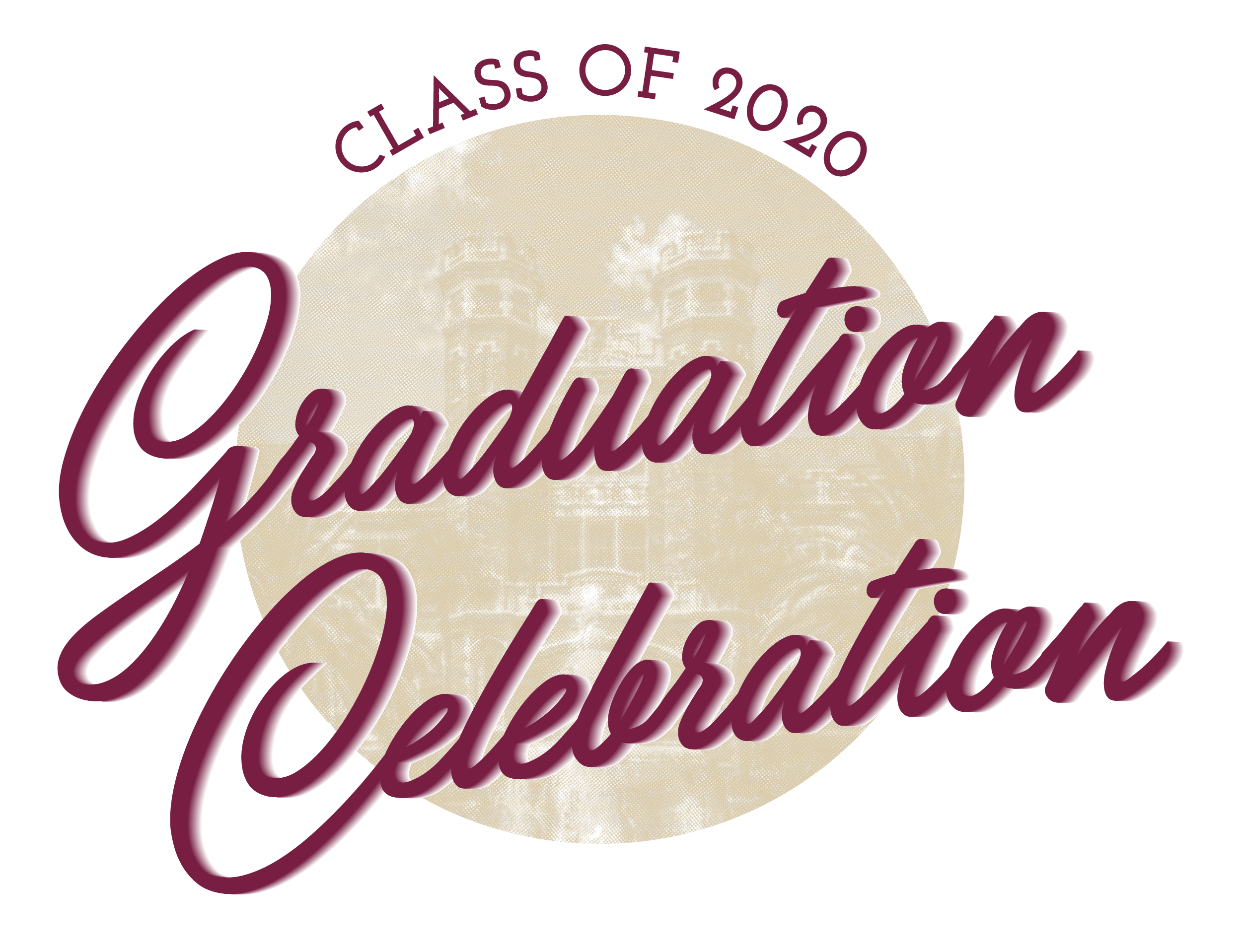 Class of 2020, we're so excited to welcome you back to campus! To complement your commencement ceremonies, The FSU Alumni Association and the FSU Division of Student Affairs are partnering together to offer a weekend of fun and celebratory events. Please see below for details on the weekend's activities and make sure to register by May 14. We look forward to celebrating you!
Registration will be limited due to COVID-19 capacity restrictions. Be sure to register today to claim your spot for the weekend celebration.
Friday, May 21, 2021
FSU Alumni Happy Hour | 5 – 6:30 p.m.
FSU Alumni Center
1030 W. Tennessee Street
Tallahassee, FL 32304
Kick-start your weekend with an Alumni Happy Hour from 5 – 6:30 p.m. at the Alumni Center Courtyard. We will host live entertainment, snacks, and Tallahassee food favorites. Join us for a special champagne toast as we salute your success upon graduating and becoming an official Florida State alumnus. Stop by to connect with your classmates and visit the Alumni Center, your home for all things FSU Alumni! Swag items and commemorative champagne flutes will be available for those who register by May 14. Ample parking is available at the Alumni Center.
Due to the overwhelming response we've received for this event, attendees will join us during one of three shifts, so we can adhere to COVID-19 guidelines and keep everyone safe. The shifts you can choose from are 5:00 PM – 5:45 PM, 6:00 PM – 6:45 PM, or 7:00 PM – 7:45 PM.
Please note that, due to capacity restrictions, this event is for Class of 2020 Graduates only. Face masks will be required and social distancing will be encouraged.
FSU Activities: AFROTC, College of Music Board of Advisors, Silver Wings, Garnet and Gold Scholar, Garnet and Gold Key
Favorite Spot on Campus: Ruby Diamond Concert Hall or Landis Green
Favorite FSU Tradition: Getting thrown into Westcott Fountain on her 21st birthday
Saturday, May 22, 2021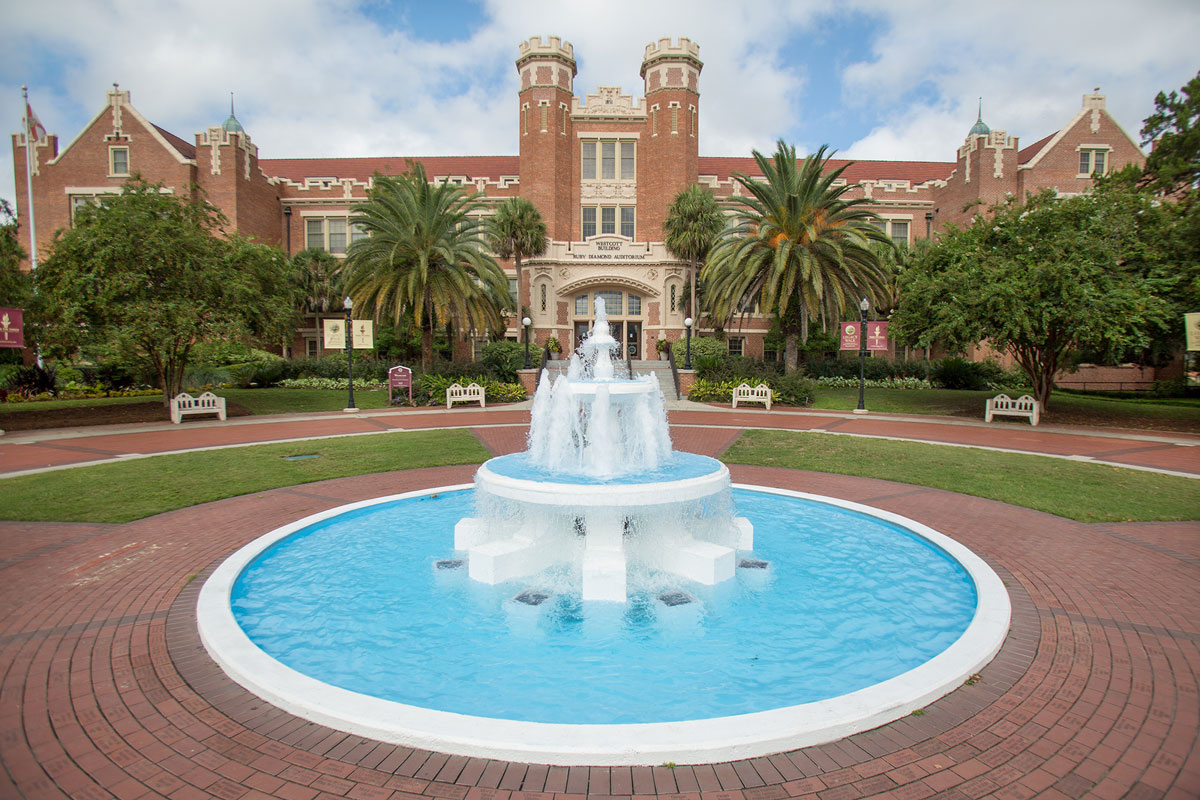 Diplomas and Doughnuts | 10 a.m. - 3 p.m.
Westcott Plaza
156 S. Copeland Street
Tallahassee, FL 32304
Stop by Westcott Plaza on your way to or from your commencement ceremony to take your graduation photo with friends and family at the iconic Westcott Fountain. Small treats and beverages will be provided. This is a grab and go event, which means you do not have to stay the entire time. You are invited to stop by before or after your commencement ceremony to join in on the fun.
Class of 2020 Engineering Sendoff | 4 p.m. - 5 p.m.
FAMU-FSU College of Engineering
2525 Pottsdamer St (Main/Bus Stop Entrance)
Tallahassee, FL 32310
Congratulations and welcome back to the Class of 2020! Stop by FAMU-FSU College of Engineering on your way to or from your commencement ceremony for a graduation photo in front of the college. Photography will be located at the Pottsdamer St entrance (bus stop entrance), and your photos will be emailed to you after the event. Alumni portraits are free, along with a commemorative picture frame specially designed for the Class of 2020. Pick up your free frame and swag bag, and say hello to faculty and staff that wish to congratulate you. This is a grab-and-go event, which means you do not have to stay the entire time; however, RSVP is required to ensure we have your gift ready upon pickup.
FSU Biz Class of 2020 Celebration | 9 a.m. - 11 a.m.
Rovetta Building Annex (RBA), Breezeway
821 Academic Way
Tallahassee, FL 32305
The College of Business is hosting a celebration for all 2020 FSU Biz graduates featuring photo opportunities and College of Business swag bag. Master's students will be hooded if they bring their hoods. Registration is required.
Weekend Event Registration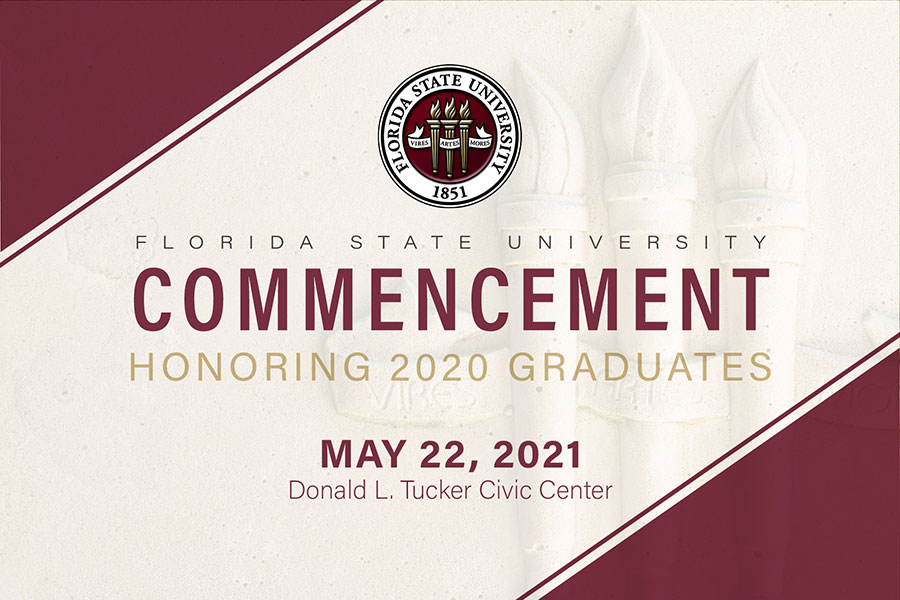 Please click here to indicate the Happy Hour shift you plan to attend.
Remember, register by May 14 to receive swag at the Friday night Happy Hour.
Please note that face masks will be required at all events and social distancing will be exercised.

Hotel Information
Courtesy hotel room blocks are available at the following hotels:
Staybridge Suites Tallahassee I-10 East

Studio Queen Suite: $169 per night (plus tax)
One Bedroom King Suite: $179 per night (plus tax)
Double Queen Suite: $189 per night (plus tax)
Please reference FSU Student Affairs in order to receive the discounted pricing

Courtyard Tallahassee Downtown/Capitol

Standard Room: $119

To make a reservation, call Marriott Reservations at 1 (800) 321-2211 or (850) 222-8822 on or before Friday, May 7th, 2021. When calling, please mention that you are a part of the FSU Graduation Block staying at the Courtyard Tallahassee Downtown/Capitol. Or, visit our website here.

Commencement Information
For more information regarding commencement details, please click here.