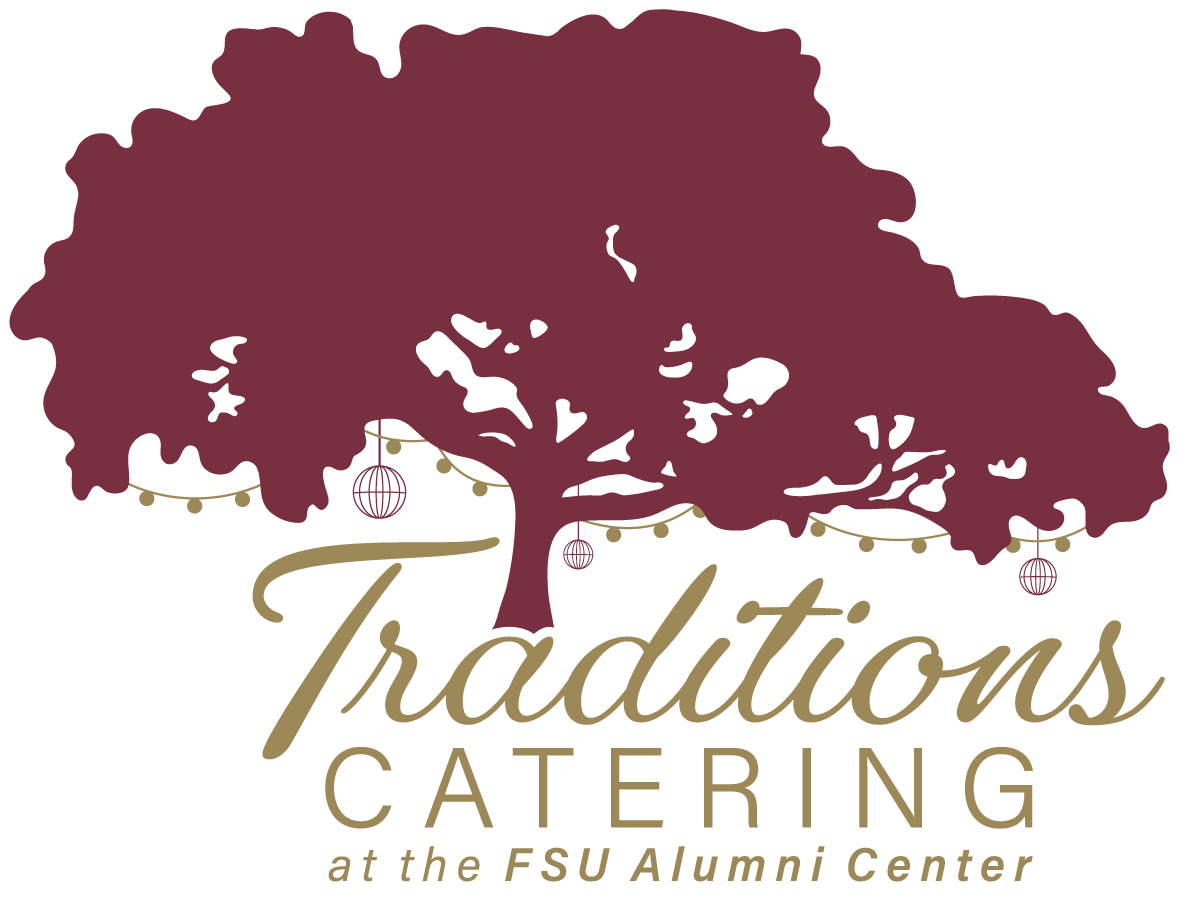 Traditions Catering
The FSU Alumni Center has transitioned to a new catering partner. Traditions Catering is our new in-house catering supplier.
The Alumni Center is home to weddings, reunions, conferences and much more. We are excited not only to continue to serve you but elevate the experience of you and your guests.
Traditions Catering is committed to providing innovative, contemporary and thoughtful service. We hope you share in our excitement as we turn over a new leaf with this reputable and committed partner.
To book an event at the FSU Alumni Center, reach out to traditions-catering@aramark.com, call 850.645.9255, or visit traditions-alumnicenter.catertrax.com to begin customizing your event.
We look forward to serving you soon.