On behalf of Florida State's 352,000 alumni: congratulations!

---
Before you leave campus, make a few final memories at Florida State.
Share your photos from graduation weekend with #FSU19 and #SeminolesForever on Facebook, Twitter and Instagram! Be sure to like and follow us to stay up to date with FSU news after you leave campus, too.
Did you know our mission is to advance our university's greatness while enriching the lives of the Seminole Family (psst…that's you!)?
The FSU Alumni Association has the connections you need for transitioning into the professional world, plus a wealth of opportunities for you to stay engaged with the university you love after graduating.
---
Seminole Clubs & Chapters

With more than 90 Seminole Clubs and Chapters around the country, no matter where you go after graduation there's probably a club or chapter near you. These volunteer-run groups plan hundreds of events throughout the year, inspiring alumni to gather for community service, continuing education, networking events and game watching parties - and they have a lot of fun in the process.
Find a Seminole Club or Chapter near you!
The FSU Alumni Association's Notable Noles Award was created to recognize the outstanding accomplishments of Florida State's young alumni under the age of 35. Each recipient must show exceptional achievement and significant contributions to his or her profession, community/society or the university. The recipient must exemplify outstanding professional and personal development either through traditional channels or innovative approaches. Applications for the Notable Noles are available in spring each year.
The FSU Alumni Association's Young Alumni Council plans and implements programs and activities which will engage recent graduates of Florida State University, provides leadership and guidance to the staff of the alumni association on matters of concern to young alumni and works to build a culture of leadership among Florida State's young alumni.
Learn more about the Young Alumni Council
Commemorative Westcott Brick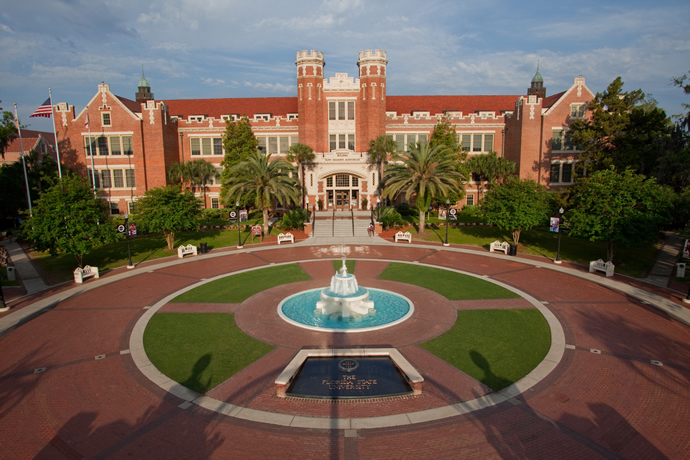 Westcott Plaza, home of the legendary Westcott Fountain, is one of the most iconic locations on the Florida State University campus. Surrounding the fountain are thousands of bricks commemorating the Seminole pride of Florida State alumni, friends and family members.
Join the legacy and leave your mark with your own commemorative Westcott brick!
Call the FSU Alumni Association at 850.644.2761 for information about a special package for new grads; get your personalized brick plus a 1-year annual membership for $290.
Leave Your Legacy at Westcott Plaza
Reubin O'D. Askew Young Alumni Award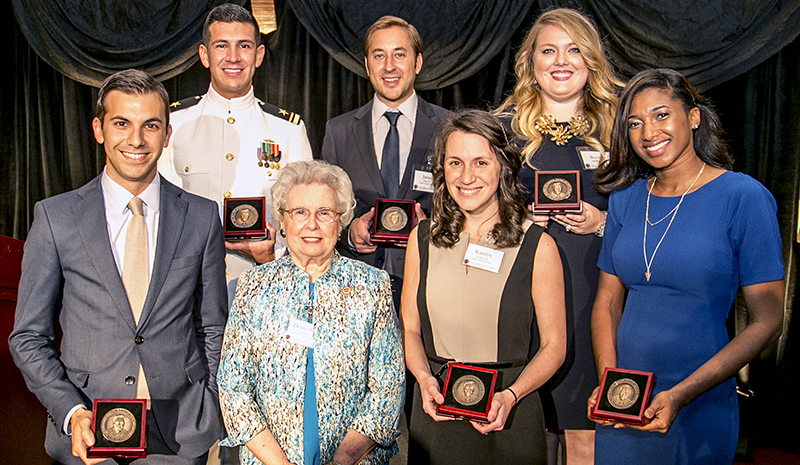 The Askew Award, presented for the first time in the spring of 2012, is the highest honor bestowed upon young alumni by the FSU Alumni Association.
Stay up-to-date on campus happenings, accomplishments of fellow alumni, and the latest FSU Alumni Association news and events through VIRES, the official magazine of the FSU Alumni Association, and popular social networks including Facebook, LinkedIn, Twitter, Instagram, YouTube, Pinterest and Flickr.
Don't forget to keep us connected, too! Let us know if you've moved, started a new job or changed your email address and we'll make sure to send you information about events in your area.
The FSU Alumni Association charters affiliated Alumni Networks to serve Florida State University alumni. These volunteer-led groups are an avenue for FSU alumni to connect with fellow Seminoles who share similar interests or affiliations.
Before or after graduation, get help with your job search and career development from the FSU Career Center.
Find ways to save money as you settle into your post-college lifestyle with our member benefits and discount programs.