While the Florida State University Alumni Association is always seeking to highlight the career and personal accomplishments of our alumni, it's rare that we are able to share the story of an alumna so filled with courage and humility like that of Shannon West Redwine (B.S. '91).
"When Shannon spoke to groups, she liked to introduce herself by saying, 'My dad is a fighter pilot; my mom is Martha Stewart; and I'm a little bit of both,'" her mother Susan West (B.A. '65), recalls. This combination of fearlessness and a need to nurture would come to define Shannon both in her career and personal life.
Shannon was born into a Seminole family — her father, Walter West (B.S. '65) was a football player for the Seminoles from 1961–64, and later served as a graduate assistant coach for the 1965 freshmen football team. Her parents met while on campus, and married shortly after graduation.
Accordingly, Shannon was an avid Seminole fan who chose to attend Florida State University to earn her bachelor's degree in political science. It was during her time as an FSU student that she had her first experience working with homeless youth at a Tallahassee homeless shelter. Shannon had always been drawn to helping those in need, but it was this volunteer experience that set her on her career path as a caseworker and advocate for homeless youth.
After graduation, she moved to Las Vegas to live with her sister, Dr. Robin McGlohn. They had previously lived in the area on three separate occasions while their father was stationed at the Nellis Air Force Base. Shannon began a position as a homeless services caseworker for Clark County, working with the same facility that would later be expanded and named after her in recognition of her tireless efforts advocating for homeless youth in Southern Nevada.
These efforts began when she and her sister Robin collaborated in their early careers to help link education and social services, especially in regards to youth drug prevention and intervention. During her career, Shannon also helped establish several other community programs and initiatives, some of which included the Southern Nevada Gang Task Force, the Clark County Community Services Unit and the creation of a community mediation center. Her efforts awarded her both local and national recognition.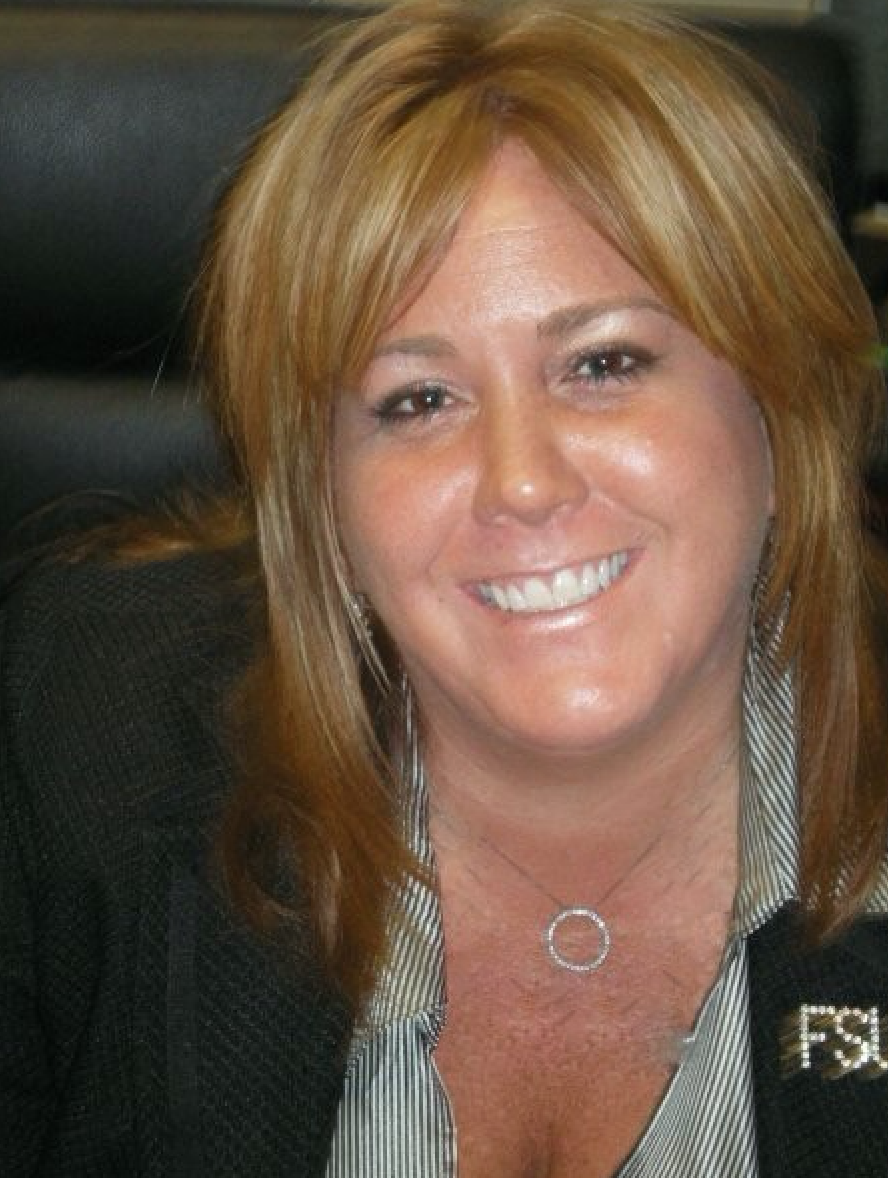 "It's about doing the right thing for the right reasons — you have to be there for the issue, and not for yourself."
‐ Shannon West Redwine
As a true Seminole, one of Shannon's other initiatives in Las Vegas was to find more Noles. She and fellow alumnus Mike Levin (B.S. '86) managed to gather a group of alumni and fans who met locally to cheer for the Seminoles on game days and also charter buses for away games in California. This group, now the Las Vegas Seminole Club, remains active today with over 360 members.
Of course, Shannon's true passion was the career she had made helping the disadvantaged. In an interview in 2009, she showed incredible humility when describing her job as homeless coordinator for Southern Nevada and the duties it entailed, expressing overall the need for collaboration over personal recognition. "We need to solve homelessness together," she said. "It's about doing the right thing for the right reasons — you have to be there for the issue, and not for yourself." Shannon stated that her ultimate goal was to "create an ethic in a world that is disconnected."
In the same interview, Shannon disclosed that she had been diagnosed in March 2009 with an incurable form of stage III breast cancer. Despite this very emotional admission, Shannon's demeanor remained calm throughout the interview. She continued speaking of her own personal ethic of looking beyond herself, describing how her diagnosis affected her friends and family. "[They] started wondering: 'if it were me, would I have been doing everything I need to do? Would I be in the place I needed to be at?' There were lessons in it for everyone," Shannon explained.
Shannon's mother Susan recounts that "towards the end of her cancer journey, when she would speak to groups, she would introduce herself by saying, 'I have terminal cancer.' She was fearless — and full of faith." This fearlessness and selflessness was captured in Shannon's refusal to question "why me?" Instead, her friends and family recollect, she would say "why not me? What makes me different than anyone else who has to fight this battle?"
And Shannon did bravely fight on until the end. Her fight finally ended when she passed on November 30, 2012.
At her memorial service, a former county official described how hard he had worked for her — even though he was technically her boss. He also stated that the first legislation for the homeless in the state of Nevada was due to Shannon's efforts, evidence that her unyielding determination and eagerness to help those in need made a lasting impact not only on those she worked with personally, but for the state as a whole.
"To say you knew Miss Shannon is to say that you were changed by her."
‐ Cyndy Ortiz Gustafson
This impact continues today. The Las Vegas Center for Independent Living was recently renamed the Shannon West Homeless Youth Center, and in 2017 it will double in capacity when a new, 120-bed facility opens. The center will provide housing for homeless youth, as well as mental health and drug counseling and programming to teach professional and life skills.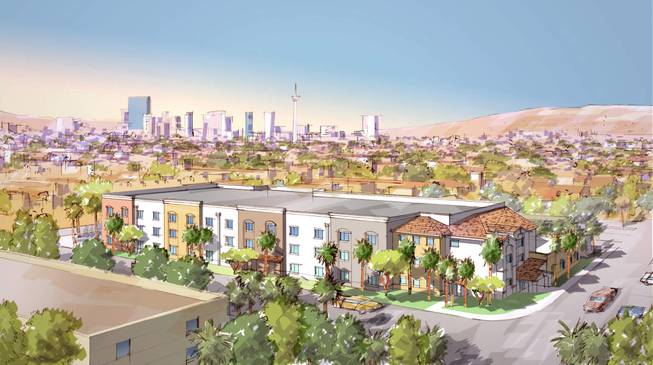 Cyndy Ortiz Gustafson, a friend and colleague of Shannon's who spoke at her memorial, captured Shannon's spirit when she described that "to say you knew Miss Shannon is to say that you were changed by her." She further summarized this by reiterating Shannon's admonishments "to get out there and change the world, to fight the good fight."
"Because in Shannon's mind, why wouldn't you — why not you?"