Advertise in VIRES magazine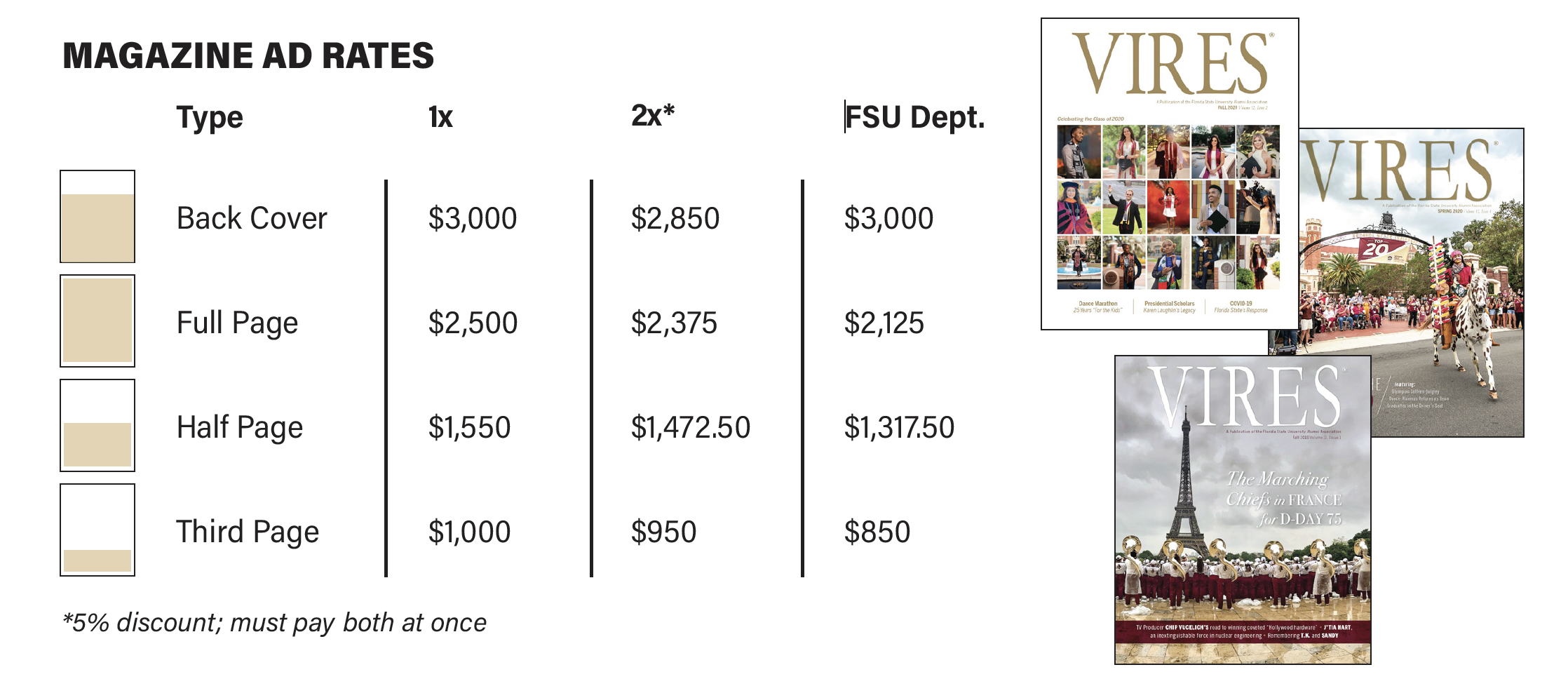 VIRES® magazine, produced biannually by the Alumni Association for its members, keeps alumni connected to Florida State with news about the university and fellow graduates all over the world. Our members are proud of their alma mater and represent a responsive target market for your product or service. View the VIRES Media Kit to learn more about rates, readership and technical specifications.
Click Here to View the VIRES® Media Kit
To reserve your space or learn more, email vires@alumni.fsu.edu.