Barry Jenkins (B.F.A. '03, B.A. '03)
FSU's film school grew into adulthood on Feb. 27, 2017, when alumnus Barry Jenkins, director and writer of the film "Moonlight," captured Hollywood's Holy Grail: the Academy Award for Best Picture. It was one of three Oscars won by Jenkins and his team (including Best Adapted Screenplay and Best Supporting Actor). In the afterglow, we sat him down in his director's chair to answer Ten Questions from our own Scott Atwell.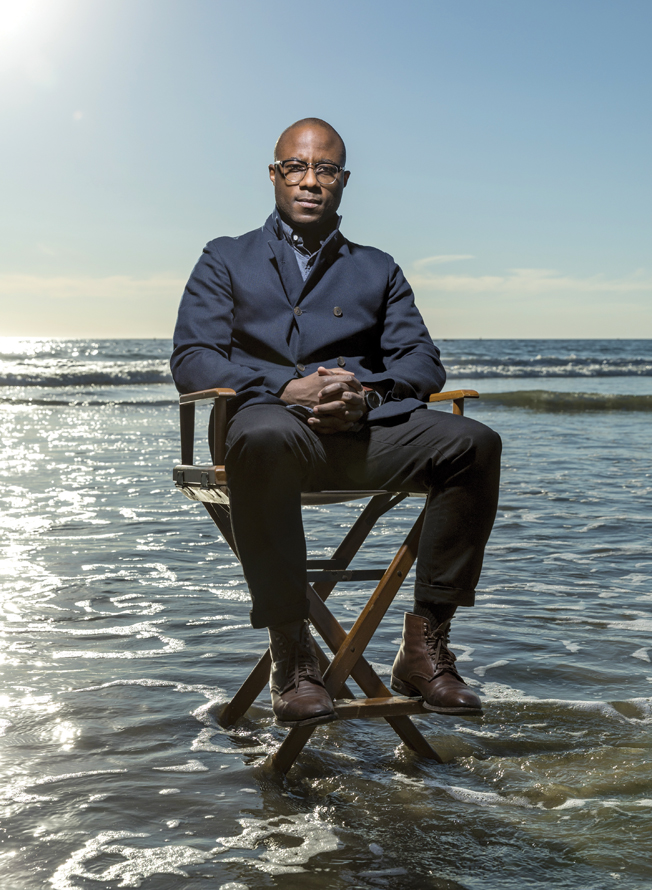 How did you discover film as your FSU major?
To be honest, I came to FSU with a bunch of friends from back home, most of us a step too slow to be scholarship athletes at FSU. Still, we knew a bunch of athletes and we knew they had a cafeteria in the stadium with tastier food than what was served in the student union. I kept going through the stadium to go to the training table on Fridays, walking by a sign that said FSU Film School. I got curious about film school. That's really how it happened.
What was the genesis of "My Josephine," a film about a Muslim laundromat owner washing American flags for free?
9/11 had happened, and it was on my mind as something I wanted to make a film about. At the time, people were saying being a Muslim or an Arab was "the new black." So I decided to take my experience of feeling like an "other" as a black man in the South, and use that as a way to empathize with these characters. There was a laundromat in Tallahassee run by a Muslim couple, and they had a sign in their window that said "Will clean American Flags for free." I was fascinated by it. That's where the idea originated. In making the film, I discovered that there was a different way to approach the form, and it all came together in that short, which … it changed my life.
At FSU you became a foreign film aficionado. What role has that played in your career?
Foreign film has always kind of been the foundation of my aesthetic approach to filmmaking. At FSU, within the classroom it was all practical instruction, the literal tools of filmmaking. The theory was up to us, but the school had a terrific library of foreign films and, because I don't mind showing my age, there were actual video stores where you could walk in and physically browse the shelves for movies you were interested in. I was drawn by how unique and specific the filmmakers' voices were in foreign films.
What's more important: critical success or commercial success (and why)?
They go hand in hand and, depending on the film, one can be more important than the other (a movie with a nine-figure budget needs to be commercially successful – the critical success becomes secondary). I think it's more important that a filmmaker be proud of her or his work.
You've said that "Moonlight" is about the life you knew growing up in Miami. How long has the "Moonlight" story been on your mind?
It's more Tarell McCraney's story than mine, so the actual story of "Moonlight" has only been with me a few years. The idea of making something in Miami, however, has been on my mind since the earliest days of film school.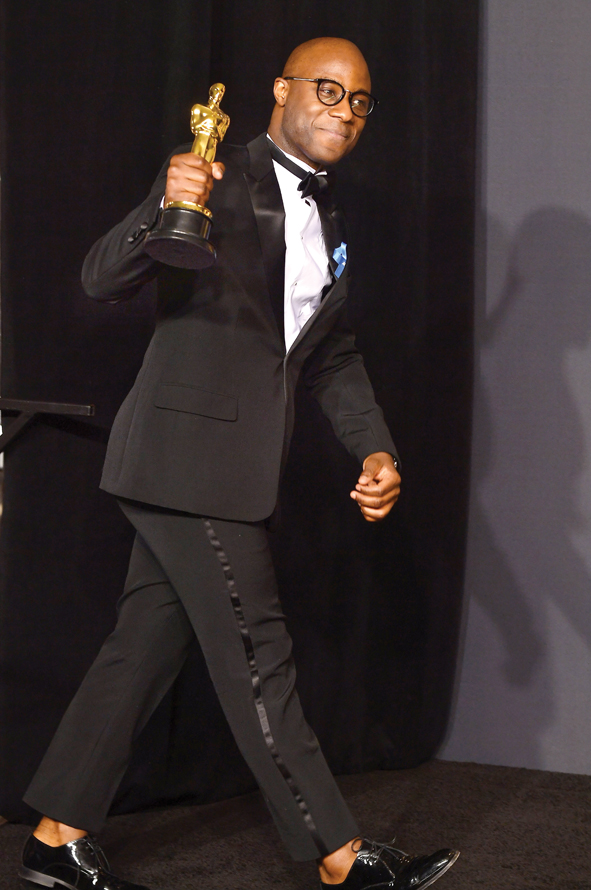 Why did you bring along so many FSU grads to work on the film?
Nobody believes in me the way my FSU classmates do. Even with the extended time that passed between films, I never doubted that they would be there for me when it was finally time to make another film. Now, none of us had any clue that film would win Best Picture. But it's never been about that with kids from FSU. There's just a trust and a belief in one another that can't be manufactured or transferred. Going to film school binds you together like few things I've experienced in life.
The "Moonlight" cinematography was a critical part of its success. How did you frame the look of the film?
Cinema is a little over 100 years old, and a lot of what we do is built around film emulsion. Those things were calibrated for white skin, for white suburban families to buy Kodak film to document their kids' birthdays. On film sets, we've always put powder on skin to dull the light, to keep fair skin from becoming even brighter, thus forcing us to calibrate the emulsion for highlights. My memory of growing up in Miami is this moist, beautiful black skin, more toward the shadow end of the spectrum. So we used oil rather than powder and built a look that was squarely calibrated for darker skin. From there, James Laxton and I had a simple rule: The visual aesthetic of the film would be motivated by the consciousness of the character and not the conventions of the genre. Everything more or less flowed from those two principles.
"Moonlight" came at a time when the film industry seemed to have a conscious yearning for the African-American voice. How important is timing?
Timing is everything. Anyone who saw the last five minutes of the Academy Awards can attest to that.
You will be forever linked with the greatest snafu in the history of the Academy Awards. What's the takeaway?
I'm still processing it. I can't say that I have anything cogent to take away from how things transpired at the end. No matter what happens for the rest of my life, I'll be linked to "Moonlight," to this particular moment, to "La La Land" and Warren Beatty. I have no idea what to take away from it beyond the thought that, when I was sitting in film school, the notion of the preceding sentence having anything to do with me or something my classmates and I had made was unthinkable.
How has "Moonlight" changed your life?
It reignited my love of filmmaking. When you go so long without doing something, as I did between "Medicine for Melancholy" and "Moonlight," you start to question your passion for it. Like, "If I really love this, why am I not actively doing it?" With "Moonlight," it became very clear to me, very early in the process of making it, that I'm the same kid who found inspiration in a Tallahassee laundromat way back in 2001. It's a bit meta, but the change I feel is in this wonderful acceptance of how much of me remains the same.