The Inspire Award recognizes alumnae who have distinguished themselves as leaders within their industry and whose hard work and determination serves as an inspiration to current students and young alumni at Florida State University.
The 2018 Inspire Awards are sponsored by the FSU Alumni Association, The Women for FSU and the Atlanta Seminole Club. Information about the 2018 award recipients and the presentation celebration will be available in May.
Please check back in the coming months for information about 2019 award nominations.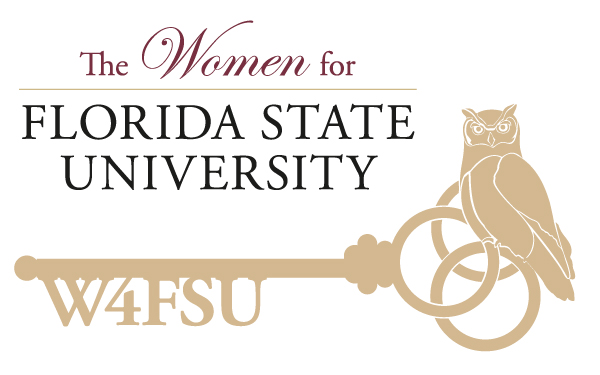 Criteria:
A woman who has "shattered the glass ceiling" in her career
Demonstrated success in her profession
Risen "in the ranks" in her field or created her own exceptional opportunity
A woman who has proven to be a mentor to others
Served as a volunteer or mentor in her profession
A woman who has given of her time, talents and treasure back to FSU
Served on her college board or other FSU board
Demonstrated philanthropy to FSU
Volunteered to speak to classes or mentor students
A woman who is a leader in her community
Served on community boards
Promoted or inspired others during her career
For more information about The Inspire Award, please contact Dawn Jennings, director of alumni programs and outreach, at dcjennings@fsu.edu.
---
Four FSU Women of Distinction were honored during the second annual presentation of The Inspire Award in Tampa, Fla., on Thursday, July 13, 2017.
Sponsored by the FSU Alumni Association, The Women for FSU and the Atlanta Seminole Club.
---
Stacie Bene Harris Cox (B.S. '02, J.D. '05)
Assistant United States attorney, Middle District of Florida
Stacie Bene Harris Cox (B.S. '02, J.D. '05), a prominent attorney in the fight against human trafficking, is an assistant United States attorney for the Middle District of Florida, Tampa Division, serving as chief of the major crimes division and human trafficking coordinator.
In recognition of the significant impact she has made on the issue of human trafficking, from successfully prosecuting complex cases to supporting law enforcement in its work and raising public awareness about the issue, Cox received the 2013 Prosecutor of the Year Award from Florida Gov. Rick Scott and Attorney General Pam Bondi.
---
Melanie Shoemaker Griffin (B.S. '03, M.B.A. '06, J.D. '06)
Commercial litigation attorney, Dean Mead
Melanie Shoemaker Griffin (B.S. '03, M.B.A. '06, J.D. '06), a rising commercial litigation attorney, is the Tampa office managing shareholder of the Dean Mead law firm.
Three years ago, Griffin was asked to establish a Dean Mead office in Tampa – the firm's fifth Florida office – after making a name for herself within the firm's Orlando office for her impressive courtroom and settlement victories. Griffin holds the Preeminent AV rating by Martindale Hubbell, was named an Outstanding Commercial Litigation Lawyer for 2017 in The Best Lawyers in America, and was recognized by Florida Trend as a Legal Elite "Up and Comer" and/or Outstanding Commercial Litigation Attorney from 2010 to 2017.
Beyond her professional life, Griffin's passion for mentoring led her to found Spread Your Sunshine. The organization empowers women to break the glass ceiling and achieve their dreams. Griffin's definition of success is positively impacting the lives of others to inspire their journeys and motivate them to "pay it forward" for the benefit of the next generation.
---
Susan Ann MacManus (B.A. '68, Ph.D. '75)
Distinguished professor, Department of Government and International Affairs, University of South Florida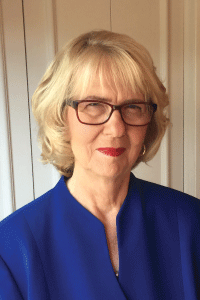 Susan Ann MacManus (B.A. '68, Ph.D. '75), Florida's most-quoted political scientist, is a distinguished professor of public administration and political science in the department of government and international affairs at the University of South Florida.
She has served as the political analyst for WFTS-TV, Tampa's ABC affiliate, since 2016. Prior to that, she was the political analyst for WFLA NewsChannel 8, Tampa's NBC affiliate, during election cycles since 1992. She has been a featured columnist on the political website sayfiereview.com since 2008 and has given commentary to every major broadcast and cable television and radio network as well as major national and international newspapers.
MacManus also serves as a director at the Thomas R. and Joan G. Dye Foundation, an organization that funds scholarships in political science at Pennsylvania State University and FSU.
---
Judy Schmeling (B.S. '82)
President, Cornerstone Brands, Inc., and chief operating officer, HSN, Inc.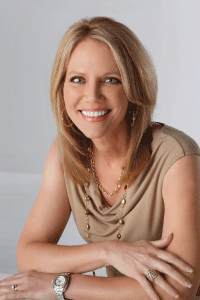 Judy A. Schmeling (B.S. '82), an executive with retailing giant HSN Inc., has served the company as chief operating officer since May 2013 and as president of its catalog division, Cornerstone Brands Inc., since August 2016. Since joining HSN Inc. in 1994, Schmeling has held positions of increasing responsibility, including chief financial officer, 2008 to 2016; executive vice president and chief financial officer of HSN (then known as IAC Retailing), 2002 to 2008; and senior vice president, finance, 1999 to 2002.
A prominent member of the Tampa Bay business community, Schmeling was named CFO of the Year for 2010 in the public company category by the Tampa Bay Business Journal. In addition, she serves on the board of directors and as a member of the Audit Committee of Constellation Brands Inc., a premium wine, beer and spirits company.
Prior to joining HSN, Schmeling was managing director of Tunstall Consulting Inc., a corporate financial planning firm, from 1986 to 1994. She began her career in 1982 at Deloitte & Touche, an international public accounting firm.
---
Past recipients of The Inspire Award
Wendy Clark (B.A. '91)
Maura Hayes (B.S. '82)
Nancy McKay (B.S. '78)
Nada Usina (B.S. '93, M.S. '94)