The Inspire Award recognizes alumnae who have distinguished themselves as leaders within their industry and whose hard work and determination serves as an inspiration to current students and young alumni at Florida State University.
Award Criteria
A woman who has "shattered the glass ceiling" in her career
Demonstrated success in her profession
Risen "in the ranks" in her field or created her own exceptional opportunity
A woman who has proven to be a mentor to others
Served as a volunteer or mentor in her profession
A woman who has given of her time, talents and treasure back to FSU
Served on her college board or other FSU board
Demonstrated philanthropy to FSU
Volunteered to speak to classes or mentor students
A woman who is a leader in her community
Served on community boards
Promoted or inspired others during her career
Nomination Deadline
Nominations for the 2019 Inspire Awards are now closed.
Please look for more information, including an announcement of the 2019 award recipients, in January.
The 2019 Inspire Awards are sponsored by the FSU Alumni Association, The Women for FSU, and the Seminole Club of Greater Orlando.
For more information about The Inspire Award, please contact Dawn Jennings, director of alumni programs and outreach, at dcjennings@fsu.edu.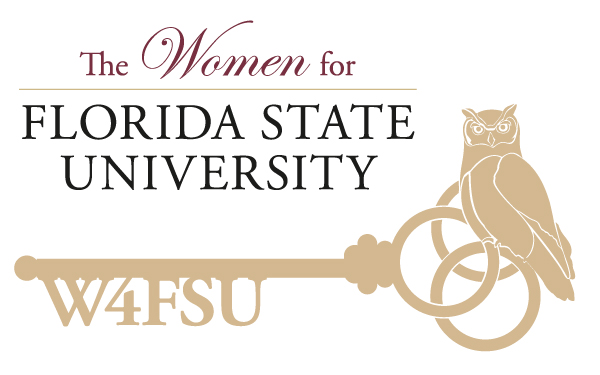 ---
The 2018 Inspire Awards for FSU Women of Distinction
Three FSU Women of Distinction were honored during the third annual presentation of The Inspire Awards in Atlanta on Monday, June 11, 2018.
---
Dr. Loretta Jackson Brown (B.S.N. '87)
Senior health communication specialist, Division of Emergency Operations at the Centers for Disease Control and Prevention (CDC)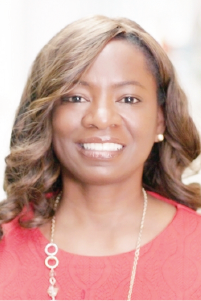 Dr. Loretta Jackson Brown (B.S.N. '87) is the senior health communication specialist in the Division of Emergency Operations at the Centers for Disease Control and Prevention (CDC). She contributes to the agency's global health security agenda by providing emergency risk communication training for various international countries and has responded to over 12 public health emergencies, including Ebola, Zika, and Flint water contamination.
Prior to joining CDC, Dr. Brown, a retired Air Force Lieutenant Colonel, served as Chief Nurse Executive for the 94th Aeromedical Staging Squadron at Dobbins Air Reserve Base, GA. A certified nephrology nurse, Dr. Brown has served as a volunteer leader with the American Nephrology Nurses' Association for over 15 years, including Board of Directors member, Southeast Regional Vice President, and Leadership Development Chairperson. She is the recipient of the association's 2011 Ron Brady Memorial Award for Excellence in Volunteer Leadership.
Dr. Brown is chair-elect of the Nole Nurse Alumni Group and serves on the Board of Directors for Dekalb Regional Healthcare System in Decatur, GA.
---
Julie Dunn Eichenberg (B.S. '94)
Vice president of Brand Distribution, Turner Content Distribution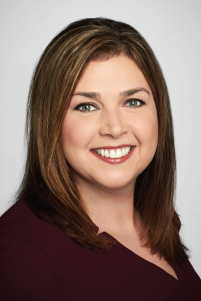 Julie Dunn Eichenberg (B.S. '94) is the vice president of Brand Distribution at Turner Content Distribution, the domestic distribution and marketing arm of Turner. Eichenberg spent the past 21 years with Turner in a variety of roles within the distribution division and was previously employed by Convergys. Her career started as a leadership consultant for Gamma Phi Beta International Sorority.
Eichenberg graduated with a bachelor's degree in marketing in 1994. As a student at FSU, Eichenberg was a member and leader of Gamma Phi Beta Sorority, Gold Key, Student Alumni Association, Order of Omega, the Student Senate and founding member of Burning Spear. In addition, she was Panhellenic Association president and senior class secretary.
Eichenberg was named 1993 Sorority Woman of the Year and received the Seminole Leadership Award. She was selected in 1994 for Gold Key's Hall of Fame. Eichenberg is the current chair of the FSU Foundation Board of Trustees and serves on the Seminole Torchbearers board. In 2017, Eichenberg was inducted into FSU's Circle of Gold.
---
Joy Lynn Fields (B.S. '86)
Owner, Joy Lynn, Inc.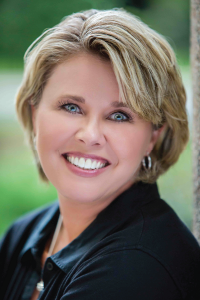 Joy Lynn Fields (B.S. '86) is the owner of Joy Lynn, Inc., a qualitative marketing research company.
Fields graduated with a bachelor's degree in communications from FSU in 1986. While at FSU, she served as President Pro Tempore of the Student Senate and was a member of Marilyn Young's debate team, the Marching Chiefs and a Phi Mu.
Fields began her career in 1985 as an intern in the Media department of BBDO, one of the world's largest advertising agencies. After some client side experience, she joined Pyramid in 1989, a brand strategy consulting firm, where she started a separate Research division of the company that after only 4 years, accounted for nearly half of the company's revenues. In early 1993, at the age of 29, Joy Lynn became Pyramid's first Vice President and in 1994, a Senior Vice President.
Fields has received numerous awards including Enterprising Women Magazine's 2013 Women of the Year, two Gold Stevie Awards (2014 and 2015) for Female Entrepreneur of the Year, and in 2017, Joy Lynn was named Gamechanger of the Year by ACQ5 Global Awards and Qualitative Market Research Company of the Year.
---
Past recipients of The Inspire Award