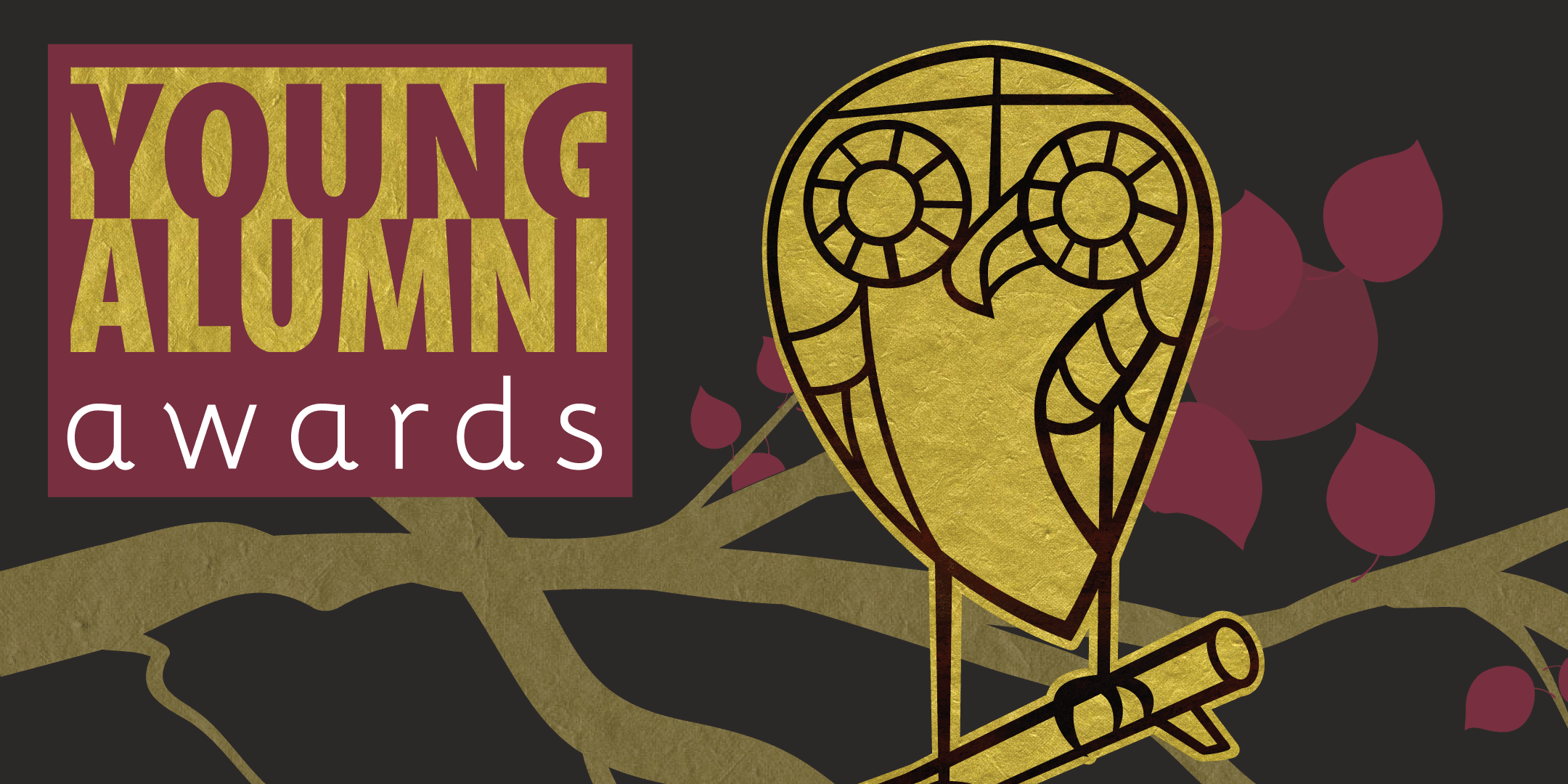 The FSU Alumni Association's Notable Noles program (formerly called Thirty Under 30) was created to recognize the outstanding accomplishments of Florida State's young alumni. Each recipient must be an alumnus age 35 or younger who has made exceptional achievements and significant contributions to his or her profession, community/society or the university. The recipient must exemplify outstanding professional and personal development either through traditional channels or innovative approaches.
Nominate an alumnus for the
2018 Notable Noles
Nominations for 2018 Notable Noles will be accepted through Monday, April 30, 2018. Recipients of this honor will be notified in summer.
---
2017 Notable Noles
Please join us in congratulating the following individuals on being named one of Florida State University's 2017 Notable Noles for their significant contributions to their professions, communities or alma mater:
James Kassaga Arinaitwe (B.S. '09, MPH '11)
CEO & Co-founder, Teach for Uganda
Kampala, Uganda
Megan Bagwell (B.S. '03, M.D. '10)
Obstetrician and Gynecologist, Volusia OBGYN
Daytona Beach, Florida
Capt. Michael Bailey (B.S. '10)
Combat Operations Advisor to Iraqi Security Forces, U.S. Army
Iraq
Richard Desmond (B.S. '07)
Program Specialist, Vocational Rehabilitation and Employment, U.S. Department of Veterans Affairs
Washington, District of Columbia
Marcus Gadson (B.S. '09, M.B.A. '10)
Senior Capital Analyst, Fresenius Kidney Care
Atlanta, Georgia
Sarrah Carroll Glassner (M.S. '05)
Deputy Executive Director, Florida Sheriffs Association
Tallahassee, Florida
Lawrence Gonzalez (B.A. '07)
Auditor, U. S. Department of the Treasury, Office of Inspector General
Washington, District of Columbia
Sarah Harman (B.S. '10, M.S. '12)
Emergency Management Specialist, Federal Emergency Management Agency
Washington, District of Columbia
Sara Murphy Hess (B.S. '05)
Director of Communications, K12 Chartwells
Blacksburg, Virginia
Dongyu Jia (Ph.D. '15)
Assistant Professor, Department of Biology, Georgia Southern University
Statesboro, Georgia
Lt. Lauren Kervick (B.S. '10)
Intelligence Officer, U. S. Navy
Washington, District of Columbia
Stacey Kostevicki (B.A. '05)
Executive Director, Gulf Coast Kids House
Pensacola, Florida
Shannon Ligon (B.S. '03)
Attorney and Entrepreneur, PrettySMART Law
Orlando, Florida
Maj. Michael Lopez (B.S. '05)
Chief of Training, 49th Test and Evaluation Squadron, U.S. Air Force
Haughton, Louisiana
Valeria Obi (B.S. '10)
Staff Attorney, Midland Credit Management, Inc.
Tampa, Florida
Kara Payne (B.A. '11)
News & Copyrighting Specialist
Tallahassee, Florida
Caroline Roller (B.S. '12)
Payload Operations Engineer, NASA
Hampton, Virginia
Carly Nasehi Ros (B.A. '09)
Foreign Service Officer, U.S. Department of State
Panama City, Panama
Victoria Rose (M.S.W. '13)
Director of Elder Day Stay, Elder Care Services, Inc.
Tallahassee, Florida
Ronald G Rule (B.S. '05)
Senior Vice President-Senior Support Manager, Strategic Portfolio Management
Charlotte, North Carolina
Hilary Urbanek (B.S. '13, M.S. '13)
Special Education Teacher, Hawks Rise Elementary School
Tallahassee, Florida
David Ward (B.S. '12, J.D. '15)
Chief Legal Officer, iMobile3
Jacksonville, Florida
Justin A. Wiley (B.S. '04)
Area Assistant Vice President, Arthur J. Gallagher & Co.
Orlando, Florida
---
2017 Reubin O'D. Askew Young Alumni Award
Up to six honorees may be chosen to also receive the Reubin O'D. Askew Young Alumni Award by members of the FSU Alumni Association National Board of Directors' Awards Committee. The Askew Award, presented for the first time in the spring of 2012, is the highest honor bestowed upon young alumni by the FSU Alumni Association.
David Ward (B.S. '12, J.D. '15)
Ward
Megan Bagwell(B.S. '03, M.D. '10)
Bagwell
Richard Desmond
Desmond(B.S. '07)