Westcott Plaza has been home to beloved Florida State University traditions for over a century. Most alumni remember celebrating 21st birthdays, participating in their class ring ceremony or posting photos in their cap and gown around the plaza.
Purchase a commemorative brick surrounding the iconic Westcott fountain to cement your place in FSU's rich history.
Brick Installation Schedule:
2023 Brick Installations:
Late July 2023
Mid October 2023
Early December 2023
Early May 2024
Orders Placed By:
Friday, June 16, 2023
Friday, August 25, 2023
Monday, October 16, 2023
Friday, March 8, 2024
---
Outer Ring (sections 1-12)
$400
Inner Ring (sections A-F)
$700
Base of the FSU Seal
$1300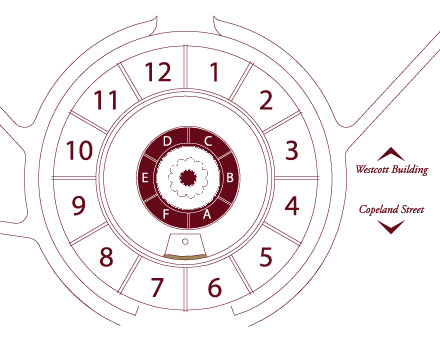 Want to see how yours would look? Using the tool below, type your inscription in the template below!
Frequently Asked Questions