Receive special rates on vehicle protection plans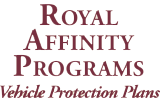 Royal Affinity Programs, a proud sponsor of the FSU Alumni Association, has recently introduced vehicle protection plans available to FSU alumni at a discount of 25 percent off their already low rates. With these plans, you can rest assured that you're protected from the high costs of unexpected mechanical and electrical breakdowns of your vehicle.
How Noles Do Tolls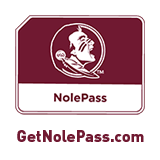 Drive through toll roads and most bridges throughout Florida, Georgia, and North Carolina while showing off your Seminole pride with a NolePass toll sticker. Your purchase includes discounts and benefits exclusive to E-PASS customers — like discounted savings up to 20 percent on toll charges when you meet the minimum usage requirements on CFX toll roads.