Grads Made Good
More than 100 graduates of Florida State University have been recognized as Grads Made Good, a program honoring alumni who have made outstanding contributions in their community or chosen field.
At the Spring Alumni Awards, the FSU Alumni Association will recognize the accomplishments of notable alumni, faculty and staff who have secured their place in the history of Florida State University by pushing boundaries and redefining standards within their respective fields.
The awards presented at the Spring Alumni Awards include:
FSU Alumni Association and Omicron Delta Kappa's Grads Made Good Awards

Garnet and Gold Key's Ross Oglesby Award

Alumni Ambassadors Scholarship
The Florida State University Circle of Omicron Delta Kappa (ODK), which originated the program in 1974, joins forces with the FSU Alumni Association to co-present the Grads Made Good honors each spring.
Please join us in congratulating our 2022 Grads Made Good honorees.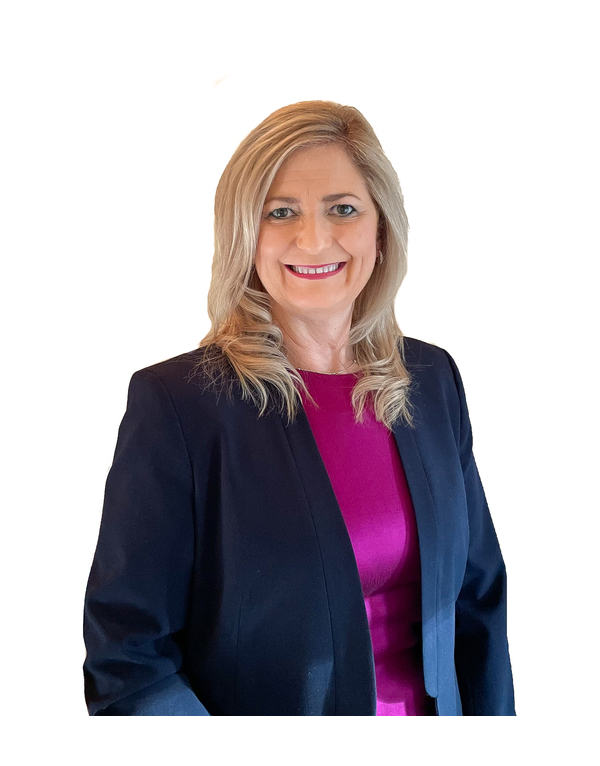 Lisa Balskus (B.S.N. '84) – College of Nursing – St. Johns, FL
FSU Alumni Association member and currently a PACU Registered Nurse at the Mayo Clinic, where she's been throughout the duration of the COVID-19 pandemic. She was one of the pioneer committee members for the establishment of the Florida State Guard Family Support Program for more than 20 years. She has received the Military Spouses Medal of Courage and the Florida Distinguished Service Medal from the Governor of Florida. She's also a volunteer for projects like Quilt of Honor Program, the Wounded Warrior Visits to Walter Reed Medical Center, and Remembering the Vets.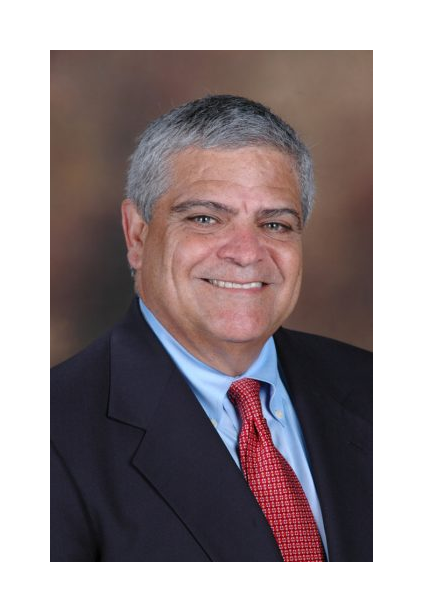 Jose B. Fernandez (B.A. '70, M.A. '71, Ph.D. '73) – College of Arts and Sciences – Oviedo, FL
FSU Alumni Association member and former Dean and Professor Emeritus of History and Modern Languages at the University of Central Florida (UCF). His career began early when he became the Chair of the Department of Foreign Languages at the University of Colorado Springs at the age of 28, prior to moving to UCF. In his tenure at UCF, he wrote over 26 books and 40 articles, which are the most salient in his field. His involvement as the Chair of the President's Commission on the Status of Racial and Ethnic Minorities at UCF allowed for UCF to be named a Hispanic Serving Institution in 2018. He was also appointed by President George W. Bush as a member of the National Museum of the American Latino Commission.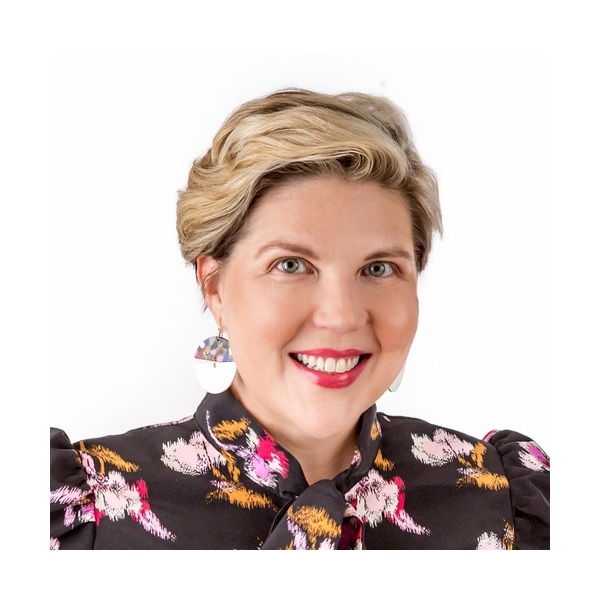 Jocelyne Fliger (M.S.W. '15) – College of Social Work – Tallahassee, FL
Ms. Fliger is a certified Crisis Worker with the American Association of Suicidology and a certified Information and Referral Specialist with the Alliance of Information and Referral Systems. She received multiple accolades while obtaining her Master's degree (which includes an emphasis on aging populations). She continued to volunteer outside of her office hours post-graduation, continuing to accrue even more accolades. She is now the President and CEO of Elder Care Service, which is dedicated to advocating for the Tallahassee senior population.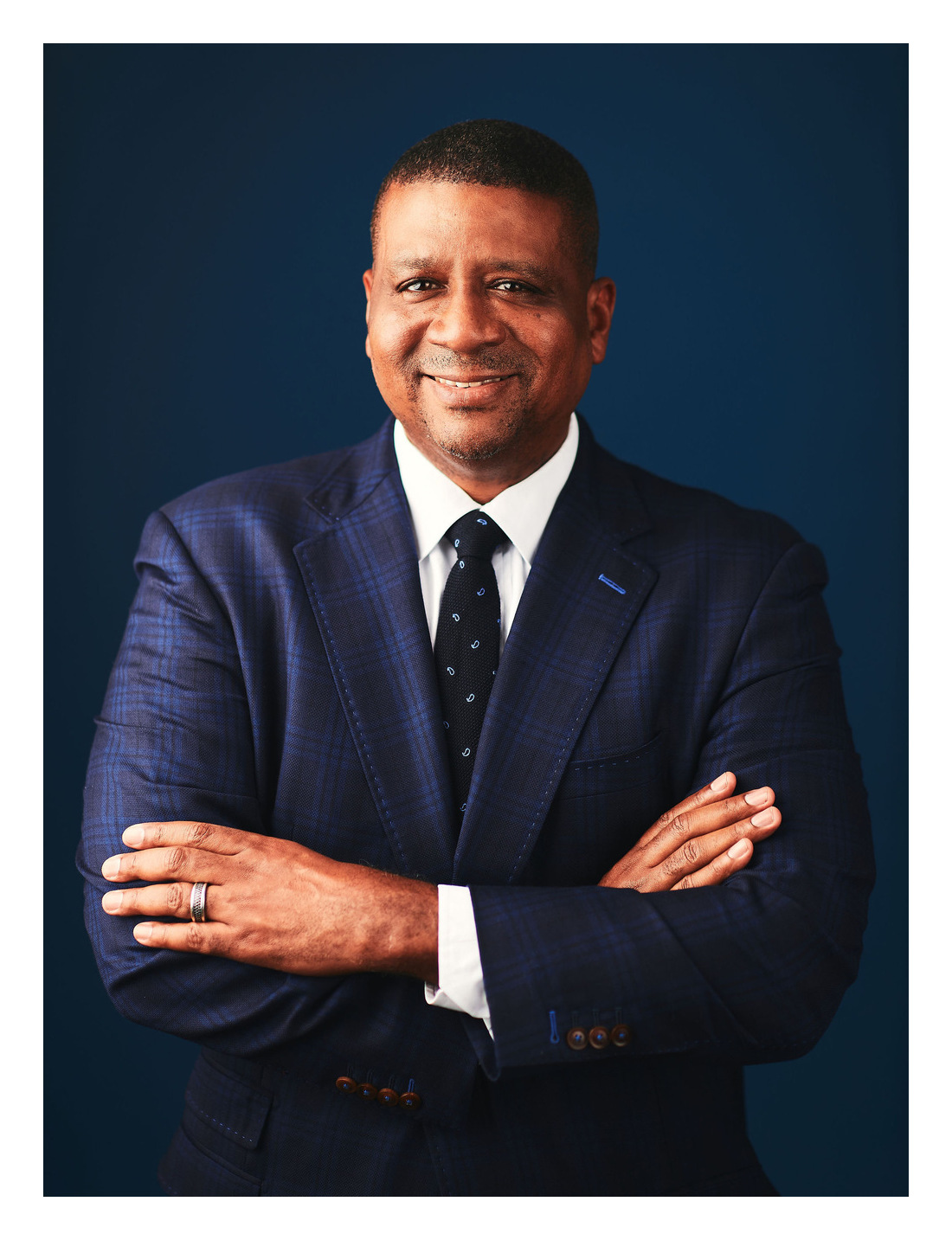 Sean Pittman (A.A. '89, B.S. '90, J.D. '94) – College of Social Science and Public Policy, College of Law – Tallahassee, FL
Lifetime member of the FSU Alumni Association and current CEO of Pittman Law firm as well as an FSU Foundation Board of Trustees member. He is a former Student Body President, Kappa Alpha Psi fraternity member, past Chair of the Orange Bowl Committee, and the founder and Chair of the Board of the Big Bend Minority Chamber of Commerce. He also serves on the College of Law's Board of Visitors and served on the dean search committee.
Grads Made Good Requirements
The criteria for the awards are as follows:
​Hold an earned bachelor's or graduate degree from this institution

Have been in their career field at least five years

Have accomplishments recognized at national/international level

Must be able to attend the event

Must not be employed by Florida State University
A complete nomination includes:
Nomination form


Please provide accurate and current information for the nominee and nominator.

Statement of nomination


Please provide a statement of nomination describing why you feel this individual should be considered for this award, including any known involvement related to FSU since graduation.

At least two letters of support


A completed nomination will include at least two Letters of Support. A strong nomination will contain at least one letter from a respected colleague in the nominee's area of professional distinction, and a second letter from a current dean, chair or colleague from Florida State University.
Important Dates
September 7 - Nominations Open
October 31 - Nominations Close
November - December - Nomination review and selection process
January - Honorees announced
April - Grads Made Good honored at the Spring Alumni Awards in Tallahassee
For questions, please contact Erin Sylvester Philpot, M.Ed, ODK faculty secretary, at 850.644.2775 or esylvester@fsu.edu.
Former Grads Made Good Honorees:
2022
Lisa Balskus (B.S.N. '84)
Jose B. Fernandez (B.A. '70, M.A. '71, Ph.D. '73)
Jocelyne Fliger (M.S.W. '15))
Sean Pittman (A.A. '89, B.S. '90, J.D. '94)
2021
Inez Cohen (B.S. '74)
Bruce McNeilage (B.S. '88)
Neil St John Rambana (B.A. '92, M.A. '96)
2019
Arthur L Fleming (B.S. '81)
Myrna Hoover (B.S. '83, M.S. '84)
David James Kennedy (B.S. '99)
2018
Sandra Barker (M.S. '76, Ph.D. '78)
JoAnne Graf (B.S. '75, Ph.D. '92)
Nancy McKay (B.A. '78)
Gene Stearns (B.A. '66, J.D. '72)
2017
Damon Andrew (Ph.D. '04)
Dulcidio de la Guardia (B.S. '84)
Sandra Dunbar (B.S. '72)
2016
Marion Hargett (B.S. '93)
Craig Nance (B.S. '91, M.S. '94)
Montego Glover (B.F.A. '96)
2015
Dale Burton (Ph.D. '81)
Wendy Clark (B.A. '91)
Rodney Hero (B.S. '75)
J. Marshall Shepherd (B.S. '91, M.S. '93, Ph.D. '99)
2014
Randy Hanna (J.D. '83)
Gail Skofronick-Jackson (B.S. '86)
John Thiel (B.S. '83)
2013
Judy Bense (B.A. '67, M.S. '69)
Jimi Cook (B.S. '88)
Meg Crofton (B.S. '74, M.B.A. '75)
2012
Senator Bob Johnson (B.S. '58)
John Osterlund (M.S. '90)
2011
Susan Hassmiller (B.S. '77, M.S. '79)
Mike Pate (B.S. '68)
2010
Lt. General Franklin L. "Frank" Hagenbeck (M.S. '78)
Dr. James H. Oliver, Jr. (M.S. '54)
2009
Carol J. Cooper (B.S. '73, M.S. '76, J.D. '77)
Manuel H. Johnson (M.S. '75, Ph.D. '77)
Barry V. Qualls (B.A. '67)
2008
Jonathan G. King (M.F.A. '92)
Neil H. McKee (M.S. '88)
Kathleen Parker (B.A. '73, M.A. '76)
2007
William D. Clay (B.A. '71, M.S. '74)
Charlie Crist (B.S. '78)
Marvalene Hughes (Ph.D. '69)
Mark H. Thiemens (Ph.D. '77)
2006
Laird B. Anderson (B.S. '58)
Max Mayfield (M.S. '87)
Peter F. Romero (B.S. '71, M.A. '72)
Steven L. Sears (B.A. '80)
2005
James L. Bacchus (J.D. '78)
Dr. M. Dianne Murphy (Ph.D. '80)
R. Eugene Taylor (B.S. '89)
2004
Raymond G. Hemann (Deceased) (B.S. '57)
Vice Admiral Gordon S. Holder (B.M.E. '68)
Reverend Glenda B. Hope (B.A. '58)
2003
Mel R. Martinez (B.A. '69, J.D. '73)
Dr. Diane Roberts (B.A. '79, M.A. '80)
H. James Towey (B.S. '78, J.D. '81)
2002
Janice Huff (B.S. '82)
Lynda Keever (B.A. '69)
Hansel E. Tookes, II (B.S. '69)
2001
E. L. (Chip) Chalmers (B.F.A. '76)
Dr. Paul Robinson (Ph.D. '67)
Dr. Suzan Zeder (Ph.D. '78)
2000
Dr. Larry H. Crow (B.S. '66, M.S. '67, Ph.D. '67)
Carolyn Spencer Griner (B.S. '67)
Lt. Gen. Kenneth A. Minihan (B.A. '66)
1999
Cdr. Douglas J. Allen (B.S. '76)
Winston E. Scott (B.M.E. '72)
Janet L. Stoner (B.S. '70, M.S. '72)
Charlotte West (B.S. '54)
1998
Mark S. Ellis (B.S. '79, J.D. '84)
Barbara S. Harris (B.S. '78)
Douglas W. Marlette (B.S. '71) d
1997
Monsignor William A. Kerr (M.S. '73, Ph.D. '75)
Carolyn A. O 'Neil (B.S. '76)
Willa Jo Zollar (M.F.A. '79)
1996
Clifford L. Freeman (B.S. '63)
Dr. Robert C. Harriss (B.S. '62)
J. Bailey White (B.S. '73)
1995
Dr. Michael G. Berenbaum (Ph.D. '75)
Antonio Busalacchi, Jr. (B.S. '77, M.S. '80, Ph.D. '82)
Linda Zoghby (B.M. '71, M.M. '74)
1994
Dr. Gwynn Collins Akin (B.S. '61)
Lt. Gen. Charles J. Cunningham, Jr. (B.S. '57)
Dr. Robert "Bud" Grace (B.S. '65, Ph.D. '71)
1993
Dr. A. Blanton Godfrey (M.S. '70, Ph.D. '74)
Judy Patton Lotas (B.A. '64)
Ellen Taaffe Zwilich (B.M. '60, M.M. '62)
1992
Jennifer L. Howse (B.A. '66, M.A. '68)
Robert L. Ward (B.A. '71)
William F. "Woody" Woodward (B.S. '66, M.S. '70)
1991
Admiral Paul D. Miller (B.S. '63)
Dr. Alan R. Price (B.S. '64)
Dr. Betty L. Siegel (Ph.D. '61)
1990
Davis P. Gaines (B.A. '76)
Dr. Clyda Stokes Rent (B.A. '64, M.S. '66, Ph.D. '68)
Dr. Isabel Wood Rogers (B.A. '45)
1989
James L. Massey (B.S. '65)
Gayle Sierens Martin (B.S. '76)
Henry Polic, II (B.A. '67, M.A. '69)
1988
Dr. Joseph W. Cullen (Ph.D. '68) d
Thomas M. Culligan (B.A. '73, M.P.A. '77)
Dr. Howard L. Simmons (Ph.D. '75)
1987
Dr. A. Hugh Adams (B.S. '50, M.S. '56, Ed.D. '62) d
John J. (Joe) Gangloff (B.S. '65)
Mary Anne Loughlin (B.S. '77)
1986
Dr. Sylvia A. Earle (B.S. '55)
Dr. Raul P. deGuzman (M.S. '55, Ph.D. '57)
Maj Gen Winfield S. (Scott) Harpe (B.S. '59) d
1985
Richard D. "Dick" Howser (B.S. '58) d
Dr. Willis W. Tyrrell, Jr. (B.S. '52)
Dr. Douglas M. Windham (B.A. '64, M.A. '67, Ph.D. '69) d
1984
Dr. Orrin H. Pilkey, Jr. (Ph.D. '62)
Stephen J. Rothman (B.S. '72, M.F.A. '74)
Brigadier General Michael K. Sheridan (B.S. '56)
1983
Charles G. Rex (B.M. '71, M.M. '72)
Cynthia G. Taylor (M.S. '76)
Dr. Norman Earl Thagard (B.S. '65, M.S. '66)
1982
Arnold T. Diaz (B.A. '71)
Dr. Mark S. Wrighton (B.S. '69)
Herbert F. Morgan (B.S. '66) d
1981
Dr. Mostafa F. El-Sayed (Ph.D. '59)
Dr. Jane Srygley Mouton (M.S. '51) d
General William H. Ginn, Jr. (B.A. '58) d
1980
Sir Jack D. L. Holmes, PhD, OIC (B.A. '52) d
Bishop Marjorie S. Matthews (M.A. '71, Ph.D. '76) d
James C. Smith (B.S. '62)
1979
Sister Mary Michelle (Patricia E.) Carroll (B.S. '44)
Maj Gen Norma Elaine Brown (B.S. '49) d
Justice Alan C. Sundberg (B.S. '55) d
1978
Dr. Neil L. Frank (M.S. '59, Ph.D. '70)
Dr. Virginia Spencer Carr (B.A. '51, Ph.D. '69) d
William O. Cullom (B.S. '58)
1977
Dr. Jacqueline L. DuPont (B.S. '55, Ph.D. '62)
James B. Tippin, Jr. (B.S. '50)
Philip G. Boggs (B.S. '71) d
1976
Dr. Aubrey K. Lucas (Ph.D. '66)
Dr. David Ward-Steinman (B.M. '57)
Robert M. Urich (B.A. '68) d
1975
Ney C. Landrum (B.A. '52, M.A. '56)
Dr. Sean Patrick McGlynn (Ph.D. '56)
Al (Albert L. Smelko) Stratton ('60)
1974
Honorable Reubin O 'D. Askew (B.S. '51) d
Dr. H. Richard Blieden (Ph.D. '62)
Thomas M. Hall (B.M. '64, M.M. '66)
denotes video is available
(d) denotes deceased