Applications Are Now Closed
---
Award Criteria
A woman who has "shattered the glass ceiling" in her career
Demonstrated success in her profession
Risen "in the ranks" in her field or created her own exceptional opportunity
A woman who has proven to be a mentor to others
Served as a volunteer or mentor in her profession
A woman who has given of her time, talents and treasure back to FSU
Served on her college board or other FSU board
Demonstrated philanthropy to FSU
Volunteered to speak to classes or mentor students
A woman who is a leader in her community
Served on community boards
Promoted or inspired others during her career
---
The 2020 Inspire Award for FSU Women of Distinction
The Inspire Award recognizes alumnae who have distinguished themselves as leaders within their industry and whose hard work and determination serves as an inspiration to current students and young alumni at Florida State University.
*In an abundance of caution surrounding the novel coronavirus (COVID-19), we will be postponing the Inspire Awards until Fall 2020. This is a rapidly changing situation and we appreciate your loyalty. We know that our shared goal is to not put anyone at risk. We will begin issuing event refunds today. Refunds should appear on your account within 2-3 business days.*
Join us for hors d'oeuvres, beer and wine while you network with fellow Florida State alumni and friends before the award presentation, then hear from a panel discussion featuring our award winners immediately after the awards ceremony.
Where: FSU Alumni Association Grand Ballroom (1030 W. Tennessee Street, Tallahassee, FL 32304)
When: Thursday, March 26, 2020 (postponed to Fall 2020)
Time: 6:00 - 8 p.m.
Members, access your discounted tickets by entering your member number. Find your member number here.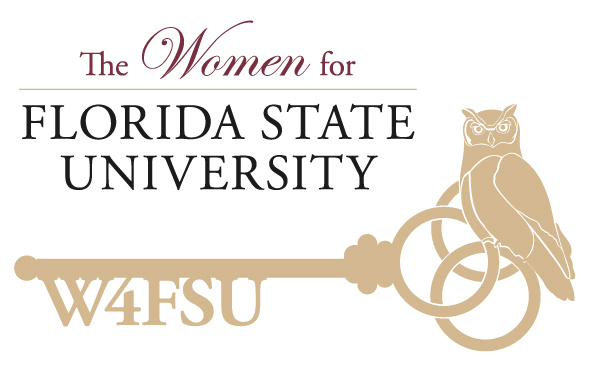 The 2020 Inspire Awards are sponsored by the FSU Alumni Association and The Women for FSU.
For more information about The Inspire Award, please contact Whitney Powers, Director of Alumni Programs & Outreach, at wpowers@admin.fsu.edu.
---
Sponsorships
Is your organization interested in sponsoring the 2020 Inspire Awards?
Click HERE for the 2020 Sponsorship Packet.
Please email the completed form to Whitney Powers at wpowers@fsu.edu.
---
Past recipients of The Inspire Award
2016 Inspire Awards
Wendy Clark (B.A. '91)
Wendy Clark is chief executive officer of DDB North America. Wendy joined DDB in January 2016 after working client side at Coca-Cola North America, where she led the Sparkling Category Business Unit as well as the Strategic Marketing organization, including Brand Strategy and Innovation; Media Connections, Investments and Assets; Content and Design. Prior to joining The Coca-Coca Company, Wendy was senior vice president, advertising for AT&T, the world's largest telecommunications company, where she was at the helm of the company's most ambitious and aggressive re-branding and advertising campaign in its history. Wendy has been recognized for her achievements by New York Women in Communications, Advertising Women of New York, Fortune and Advertising Age. In 2007, she was inducted into the American Advertising Federation's Advertising Hall of Achievement. Wendy is an advisory board member of IDEO.org and a board director for the Ad Council and American Advertising Federation.
Maura Hayes (B.S. '82)
Maura Hayes is director of operations for The Walt Disney Company's Times Square Studios, a premier production facility. She also oversees the company's corporate headquarters facilities operations, which includes over a million square feet on the Upper West Side of Manhattan, as well as locations in Toronto, Detroit and Chicago. Maura is proud to be celebrating her 35th year with Disney. She started in the entertainment field at Walt Disney World, where she performed in the parades, danced and sang in Walt Disney's favorite show "The Diamond Horseshoe" and was the lead stuntwoman in the "Indiana Jones Stunt Spectacular" during its opening year. Maura made the transition into the film and television department while at Disney and had the privilege of managing teams for press events in Disneyland Paris and the Animal Kingdom Park in Florida. When Disney had the vision to build a new production studio, Maura was asked to transfer to NYC to work on the project, leading to her current role in Times Square Studios. Maura was recognized with one of the first Partners in Excellence awards at Disney, and in 2011 was honored by the Kappa Delta National Sorority as a Woman of Achievement for inspiring young women through her success in career and community. Maura serves on the Lincoln Square Business Improvement Board, is a member of the Alliance for Women in Media, and is a proud director on the FSU Alumni Association National Board.
Nancy McKay (B.S. '78)
Nancy McKay is the chief executive officer of NEST Fragrances, a boutique luxury fragrance company. Prior to her position at NEST Fragrances, Nancy was general manager and senior vice president of the Estee Lauder brand, Tom Ford Beauty & AERIN Beauty for North America at The Estee Lauder Companies, Inc. In that role, she was responsible for growing the Estee Lauder brand's skin care, makeup and fragrance businesses across 1,500 retail counters in the United States, Canada and Puerto Rico, and oversaw the launch and development of Tom Ford Beauty brand and AERIN Beauty. As a 25-year beauty industry veteran, Nancy is well known for being a brand and team builder. She has a reputation for solid, long-term customer relationships and has consistently achieved positive results in the always-changing North American retail landscape. A firm believer in giving back, Nancy was involved for many years in The Estee Lauder Companies fundraising efforts for the Breast Cancer Research Foundation, where she led teams that worked together to generate more than one million dollars through the sale of its iconic pink ribbon products. Nancy is also a mentor in the FIT Graduate Program in Cosmetics & Toiletries, serves on the Board of Directors of The Father's Day/Mother's Day Council and is on the Board of the College of Human Sciences at Florida State University.
Nada Usina (B.S. '93, M.S. '94)
Based in New York and a Toronto native, Nada Usina is a member of the CEO/Board Services Practice and leads the Technology Sector for Russell Reynolds Associates across the Americas. She also co-leads the firm's global Digital Convergence and Mobile Practice as well as the firm's global Media, Entertainment & Sports Practice. She helps companies build excellent leadership teams and Boards, advises clients on leadership topics, succession planning and strategy, and focuses on filling Board and C-suite positions across traditional media, digital, convergence, e-commerce and mobile across companies in technology, entertainment and sports that are both high growth and undergoing transformation as a result of digital and technology. Her clients range from Fortune 500 to leading media, entertainment, consumer and technology brands to venture capital and private equity-backed companies. Prior to joining Russell Reynolds Associates, Nada was a leader in the digital and mobile industries having managed multiple profitable business ventures in sports, media and entertainment, many of which leveraged the emergence of new technologies. She served as President of publicly-traded JumpTV, which merged with Neulion to become the world's leading online video and IPTV multi-platform provider. Prior to joining that, Nada was President of XOS Broadband, which was acquired by JumpTV for over $60 million. Nada has had responsibility for up to 1500 employees, served as General Manager and President, Nokia Canada, and General Manager, North and South America for Nokia's entertainment and media business, and was Director of Yahoo's entertainment business development and sales programs. She was also a part of the executive management team leading the sports business and the marketing at Broadcast.com, which had an IPO and was then was acquired by Yahoo! for $5.7 billion during her tenure. Nada has provided her talents to the Atlanta Committee for the Olympic Games, the Florida Sports Foundation and Florida State University athletics. She sits on the Seminole Booster Board, the FSU Varsity Club Board and is chair of the nominating committee for the FSU the College of Business Board of Governors.
2017 Inspire Awards
Stacie Bene Harris Cox (B.S. '02, J.D. '05)
Stacie Bene Harris Cox is a prominent attorney in the fight against human trafficking, is an assistant United States attorney for the Middle District of Florida, Tampa Division, serving as deputy chief of the major crimes division and human trafficking coordinator. In recognition of the significant impact she has made on the issue of human trafficking, from successfully prosecuting complex cases to supporting law enforcement in its work and raising public awareness about the issue, Cox received the 2013 Prosecutor of the Year Award from Florida Gov. Rick Scott and Attorney General Pam Bondi. In addition, Cox is an active participant in the Central Florida Crimes Against Children Task Force and the Clearwater/Tampa Bay Area Task Force on Human Trafficking, both of which investigate and prosecute minor and international sex trafficking crimes.
Melanie Shoemaker Griffin (B.S. '02, J.D. '05)
Melanie Shoemaker Griffin (B.S. '02, J.D. '05), a rising commercial litigation attorney, is the Tampa office managing shareholder of the Dean Mead law firm. Three years ago, Griffin was asked to establish a Dean Mead office in Tampa – the firm's fifth Florida office – after making a name for herself within the firm's Orlando office for her impressive courtroom and settlement victories. Griffin holds the Preeminent AV rating by Martindale Hubbell, was named an Outstanding Commercial Litigation Lawyer for 2017 in The Best Lawyers in America, and was recognized by Florida Trend as a Legal Elite "Up and Comer" and/or Outstanding Commercial Litigation Attorney from 2010 to 2017. Beyond her professional life, Griffin's passion for mentoring led her to found Spread Your Sunshine. The organization empowers women to break the glass ceiling and achieve their dreams. Griffin's definition of success is positively impacting the lives of others to inspire their journeys and motivate them to "pay it forward" for the benefit of the next generation.
Susan Ann MacManus (B.A. '68, Ph.D. '75)
Susan Ann MacManus (B.A. '68, Ph.D. '75), Florida's most-quoted political scientist, is a distinguished professor of public administration and political science in the department of government and international affairs at the University of South Florida. She has served as political analyst for WFLA NewsChannel 8 during election cycles since 1992, has been a featured columnist on the political website sayfiereview.com since 2008, and has given commentary to every major broadcast and cable television and radio network as well as major national and international newspapers. In addition, MacManus serves as a director at the Thomas R. and Joan G. Dye Foundation, an organization that funds scholarships in political science at Pennsylvania State University and FSU.
Judy A. Schmeling (B.S. '82)
Judy A. Schmeling (B.S. '82), an executive with retailing giant HSN Inc., has served the company as chief operating officer since May 2013 and as president of its catalog division, Cornerstone Brands Inc., since August 2016. Since joining HSN Inc. in 1994, Schmeling has held positions of increasing responsibility, including chief financial officer, 2008 to 2016; executive vice president and chief financial officer of HSN (then known as IAC Retailing), 2002 to 2008; and senior vice president, finance, 1999 to 2002. A prominent member of the Tampa Bay business community, Schmeling was named CFO of the Year for 2010 in the public company category by the Tampa Bay Business Journal. In addition, she serves on the board of directors and as a member of the Audit Committee of Constellation Brands Inc., a premium wine, beer and spirits company. Prior to joining HSN, Schmeling was managing director of Tunstall Consulting Inc., a corporate financial planning firm, from 1986 to 1994. She began her career in 1982 at Deloitte & Touche, an international public accounting firm.
The 2019 Inspire Awards for FSU Women of Distinction
Four FSU Women of Distinction were honored during the fourth annual presentation of The Inspire Awards in March 2019.
2019 Inspire Awards
Naomie Baptiste (B.S. '06)
International Subcontract Program Manager, Lockheed Martin Corporation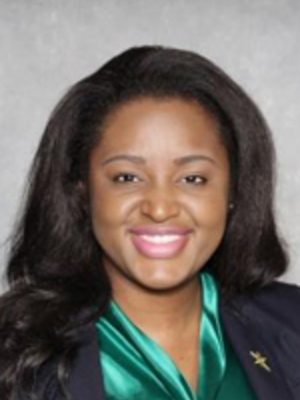 Naomie Baptiste (B.S. '06) is an international subcontract program manager at Lockheed Martin Corporation. She is responsible for leading major subcontractors in all cost, schedule and technical performance requirements that are levied on the subcontractor or the product family and is required to ensure performance and support of the contract milestones of the system.
Anne Hamilton (B.S. '79)
Vice President of Global Travel, The Walt Disney Company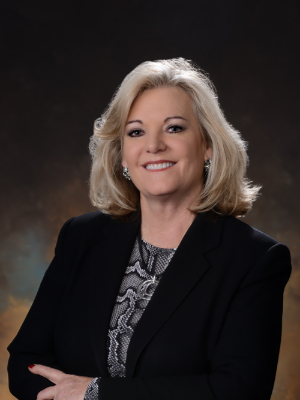 Anne Hamilton (B.S. '79) is the vice president of global travel for The Walt Disney Company. In this role, Anne provides essential organizational and strategic leadership for her teams who serve the needs of traveling cast members on a global basis for The Walt Disney Company and its subsidiaries. Anne has been with Disney for 23 years; before leading the global travel team, she served most recently as vice president of resort sales and services for Walt Disney Parks and Resorts.
Heather Pinder Rodriguez (B.A. '95, B.S. '95, J.D. '98)
Circuit Judge, Ninth Judicial Circuit Court of Florida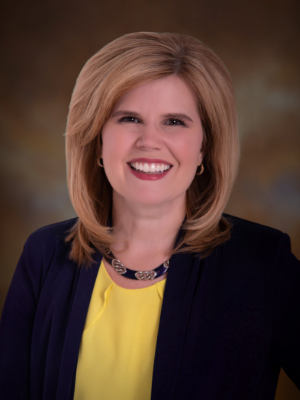 The Honorable Heather Pinder Rodriguez (B.A. '95, B.S. '95, J.D. '98) is a Circuit Court Judge in the Ninth Judicial Circuit Court of Florida, where she has served in the felony, family, domestic violence, and juvenile delinquency divisions. Before becoming a judge, Judge Rodriguez was senior counsel with Holland & Knight's construction industry practice group and Board Certified in Construction Law. She was an active pro bono attorney and has served as president of the Legal Aid Society of the Orange County Bar Association Board of Trustees. Judge Rodriguez was also recognized routinely as one of the leading construction lawyers in both the state of Florida and the nation.
Jennifer N. Hanson (B.S. '01)
National Sales Director, Direct to Consumer Sales and Corporate Sponsorships for GolfNow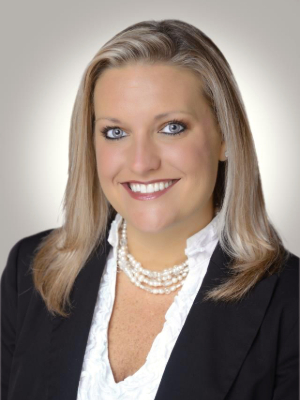 Jennifer N. Hanson (B.S. '01) is the national sales director of direct to consumer sales & corporate sponsorships for GolfNow, a division of Golf Channel and part of NBC Sports Group. Jennifer has held sales and marketing roles in digital, television, radio, print, and previously owned an advertising agency which specialized in media planning, media buying, commercial/infomercial production, and digital/point of sale asset creation. Part of the GolfNow leadership team, Jennifer oversees the Revolution Golf product platform and Endemic Direct Response television business, plus affiliate and corporate partnerships.