Creek Indians were known to roam geographically with the seasons, which is one of the explanations for earning the Spanish name Cimarron—translated to mean "wanderer". All these years later, Noles still like to wander, especially when we can travel with others who enjoy the shared experience of Florida State University.
Your FSU Alumni Association has carefully selected travel partner Collette and these two trips to Europe in 2018, and I cordially invite you to join us on one - or both – of these thrilling adventures. Collette provides top-line service for a relaxing tour, and your fellow Seminoles provide incomparable company.
It's a win-win, and I can't wait to see you.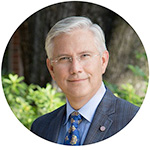 Scott Atwell (M.S. '15)
President and CEO
---
Watch
Guests on our recent tour of Spain discuss their experience.
---

Tuscany April 13-20, 2018
Eight days of travel through the picturesque Italian Riviera with stops in Tuscany, Florence, Siena, Pisa, Cinque Terre, Portofino and more.
Explore the cliff-side villages of the Cinque Terre with a local guide.
Experience a guided tour including a visit to the beautiful Cathedral of San Martino.
Marvel at the magnificent architecture of the Piazza Dei Miracoli.
Spend 3 nights in a beautiful Tuscan estate and enjoy an authentic Tuscan dinner expertly paired with locally produced wines.
Journey to Florence for a tour of the "Cradle of the Italian Renaissance."
Partake in an interactive pasta-making demonstration.
Explore the medieval city of Siena.
Stop in the medieval city of Lucca, encircled by 16th-century walls.
Savor regional wines with every included dinner.

Portugal June 8-17, 2018
Ten days of sightseeing in historic Cascais, Beja, Sintra, Obidos, Evora, Monsaraz, Sagres, Lagos, Algarve, Azeitao and Lisbon.
Stop in historic Evora, known as the "Museum City of Portugal."
Venture to Lagos, where Prince Henry the Navigator began his explorations.
Overnight among vineyards and farmland in the heart of the Alentejo region, and indulge in a winery tour and a tasting of the Alentejo region's wines.
Spend three nights on the sunny coast of the Algarve.
Stay for three nights at a coastal resort on the Portuguese Riviera.
Tour Lisbon, Portugal's capital that overlooks the Tagus River.
Experience local cuisine and wine while immersed in the moving sounds of Fado.