Creek Indians were known to roam geographically with the seasons, which is one of the explanations for earning the Spanish name Cimarron—translated to mean "wanderer". All these years later, Noles still like to wander, especially when we can travel with others who enjoy the shared experience of Florida State University.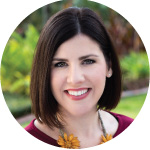 Whitney Powers (B.S. '09)
Associate Director for Alumni Programs and Outreach
---
Watch
Guests on our recent tour of Spain discuss their experience.
Northern California June 2019
Nine days of local flavors from San Francisco to Yosemite National Park to Napa Valley, plus stops in Tuolumne, Sacramento, Sonoma and Novato.
Experience the Northern California lifestyle:
Explore must-sees such as Fisherman's Wharf and the Golden Gate Bridge.
Marvel at the beauty of one of America's most beloved National Parks, Yosemite.
Glide on the pristine waters of breathtaking Lake Tahoe on a paddle wheeler.
Discover fascinating facts about train travel at the California Rail Museum.
Relax in a Pullman car aboard the elegant Napa Valley Wine Train, savoring the beauty of the vineyards while enjoying a delicious lunch.
---
Canadian Rockies by Rail Summer 2019
Eight days of spectacular views and unforgettable experiences as you travel by rail from Vancouver to Calgary with stops in Jasper, Lake Louise and Banff.
Climb aboard for a once-in-a-lifetime train journey through the Canadian Rockies:
Relax in the dome car and experience panoramic views of snow-capped mountains, glacial lakes, rushing rivers and the sheer unspoiled wilderness of Canada.
Feel like royalty while overnighting in the region's most elegant hotels and resorts.
Discover the natural beauty of Moraine Lake, the powerful Bow Falls and impressive Hoodoos.
Experience a day on a ranch in the Alberta plains, complete with a wagon ride in search of buffalo and a BBQ lunch in the great outdoors.
---
World War II Memorials July 17-26, 2019
Ten days of travel to World War II memorials in England and Northern France to honor the 75th anniversary of D-Day.
Take a journey back in history to London, the Normandy region and Paris:
Discover London's connections to the war at Churchill's underground War Rooms.
Travel to Paris via the high-speed Eurostar Train, and drive through the French countryside en route to Caen Canal and Pegasus Bridge, captured by the heroic British 6th Airborne Division.
Immerse yourself in the history of Normandy's D-Day Landing Beaches and visit the Normandy American Cemetery.
Pay your respect to the fallen men of the Commonwealth land forces with no known graves at Bayeux Memorial, and visit the Museum of Surrender in Reims, where the German's gave their unconditional surrender to end the war in Europe.
Finish in Paris for the incomparable experience of dining inside the Eiffel Tower.
---
Iceland's Northern Lights Winter 2019
Seven days of magical experiences and evenings spend gazing at the night sky in search of the elusive and dazzling aurora borealis – or northern lights – with overnight stays in Reykjavic and Vik.
Travel in Iceland will bring you on a search for a once-in-a-lifetime moment:
Take an exhilarating evening northern lights cruise.
Travel to the "Golden Circle," home to many of Iceland's most renowned natural wonders.
Spend time at Thingvellir National Park, the nation's most historic area.
Gaze at the spectacular Gullfoss waterfall – one of the world's most incredible cascades.
Explore Skogar Folk Museum and see traditional turf-built homes.
Walk on a black volcanic sand beach.
See Jökulsárlón glacial lagoon filled with floating icebergs.
Relax in the warm, mineral-rich water of the natural geothermal pool the Blue Lagoon.
Spend your evenings gazing at the night sky in search of the elusive and dazzling northern lights.