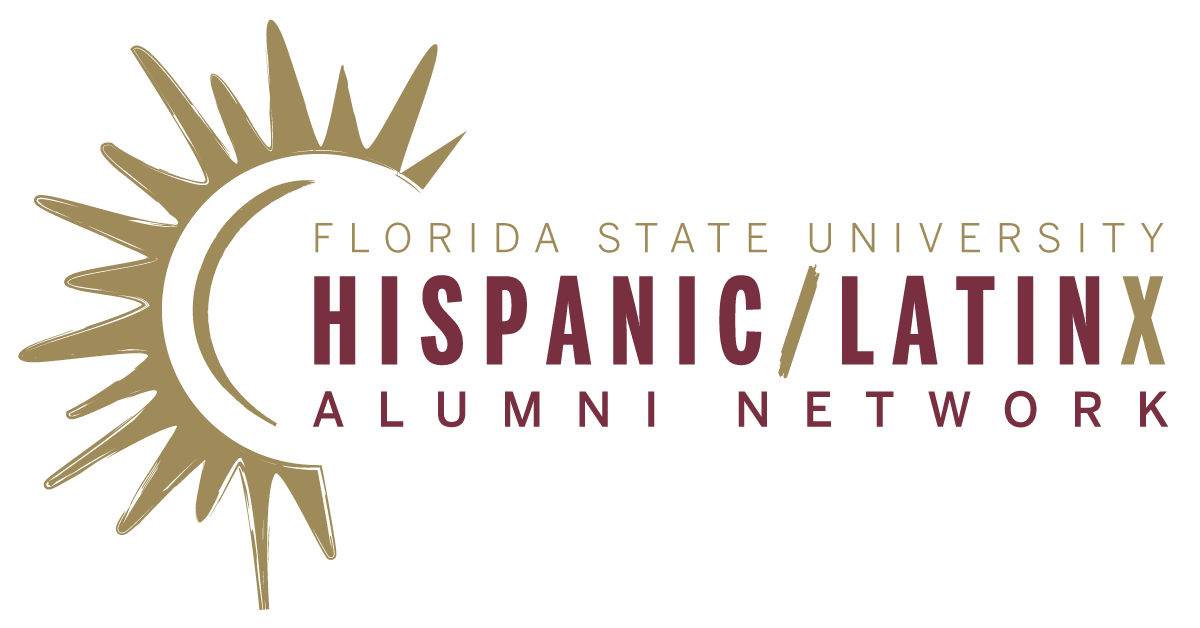 The mission for FSU Hispanic/Latinx Alumni Network is to continue fostering the community created at Florida State for Hispanic/Latinx Alumni. They aim to promote representation, encourage participation and assist graduating students to continue their commitment to FSU as alumni. The network strives to connect alumni, families, friends, and fans who are passionate about FSU and their Hispanic/Latinx culture through ongoing events and programming.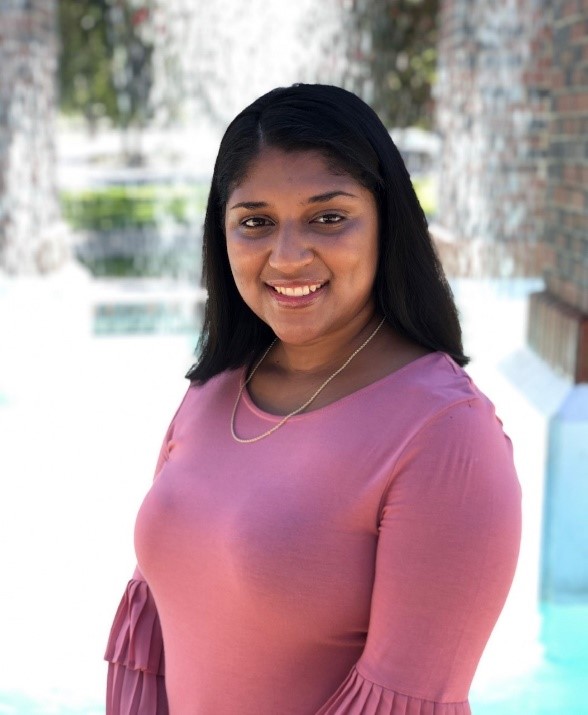 Stefany Moncada, President
Stefany was born in Los Angeles CA, and raised in Miami, FL. She earned her Associates in Art Degree from Miami-Dade College in 2011. In 2013, she graduated with her bachelor's degree in Psychology and minor in business from Florida State University. As a first-generation Honduran, enrolling and graduating from Florida State was one of her highest accomplishment. She continued her education and earned her Master's in Education in 2018 from Keiser University. During her time at FSU, she was involved in Directed Individual Research (DIS), she also volunteered at 211 Big Bend Hotlines as a crisis hotline counselor. Her involvement with 211 also gave her the opportunity to give back in other ways by volunteering at different events throughout Tallahassee and the Big Bend area.
Stefany currently still resides in Tallahassee and has returned to Florida State as the Multicultural Admission Counselor. Her position in the office of admission has given her the opportunity to help other first-generation students achieve their goal of attending FSU. Her bilingual skills have helped her connect with families of students who are new and unfamiliar to the process of enrolling at a university like FSU and be a resource for the community. Stefany continues to give back to FSU and the Hispanic/Latinx community in her role as president and founder for the Hispanic/Latinx Alumni Network.
Stefany has recently taken an interest for the hospitality industry and followed her passion in entrepreneurship. She earned a certificate in Hospitality and Management tourism from Florida Atlantic University (FAU). She currently owns a vacation rental property in Tallahassee and launched her own travel agency. In her spare time, she enjoys spending time near a lake, river, or beach and traveling. She enjoys a good book, going to the movies, and of course, indulging in delicious Latin cuisine.
---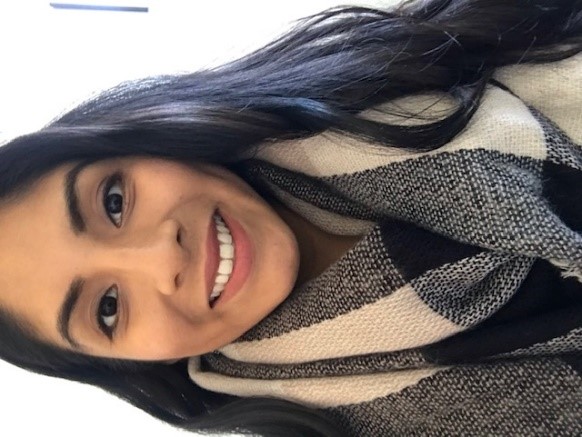 Susan Polo, Vice President
Susan was a transfer student from Miami-Date College where she completed her AA in Psychology and ended her last semester on the Dean's List. Susan then was awarded a scholarship from Kiwanis of Little Havana Foundation supporting underserved Hispanics in Miami-Dade County and went off to complete her BS at Florida State. Susan graduated from FSU in 2013 where she double majored in Psychology and Criminology, Criminal Justice (BS' 13). During her time at Florida State, Susan was part of Lambda Alpha Epsilon (LAE), Lambda Chapter of the American Criminal Justice Association, a co-ed professional fraternity. After graduation, Susan moved back to South Florida to obtain a Master's degree in Social Work (MSW' 16) from Barry University. Before moving to Palm Beach County Susan mainly worked with youth and adolescents, including unaccompanied minors. Susan currently resides in Palm Beach County and works for a non-profit organization as a therapist, serving the underserved and providing services in both English and Spanish. Susan has a passion for helping others, her Hispanic identity, good Peruvian food, and going on adventures (even if it's right in her backyard).
---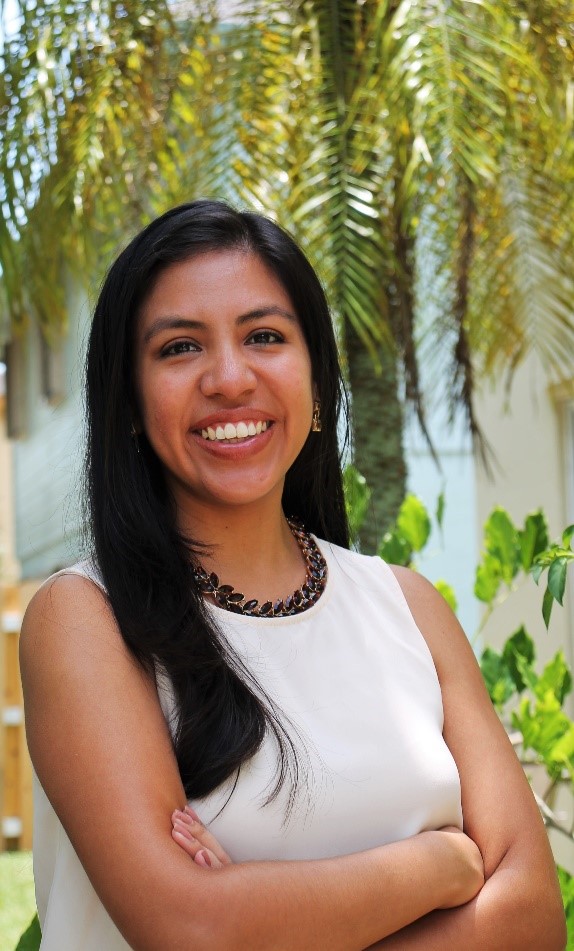 Ana Martinez, Secretary
Ana was born in Lima, and grew up in a small town in the south of Peru. She moved to the U.S with her family in 2004. She lived in South Florida before moving to Tallahassee to attend Florida State University. Ana graduated in 2013 with her BS in Psychology. and a minor in French. She continued with her education at FSU and earned her Masters of Science and Education Specialist in Counseling and Human Systems in 2015.
During her time at FSU, she loved sharing her culture and heritage, leading her to be involved in the Peruvian Student Association (PerSA), serving as the secretary for two terms (2011-2013). She enjoyed participating in different HLSU events, with Relay for Life and Hispanic Heritage month events being her favorite. She was also an active member in the Catholic Student Union, where she had several leadership roles, and directed retreats (Women's Retreat 2011 and Spring Retreat 2013). While completing her Master's, she was involved in the Florida State University Counselor Education Student Association and served as the Vice President (2014-15).
After graduation, Ana returned to South Florida and currently works as a Licensed Mental Health Counselor. She currently serves as a board member for Planned Approach to Community Health program, and is part of the Mental Health First Aid Palm Beach Coalition. In her free time she enjoys reading, watching movies and traveling.
---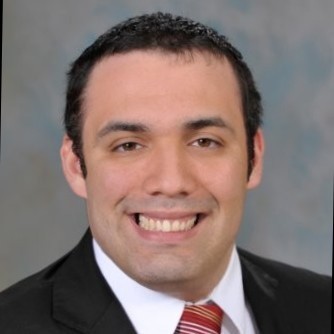 Orlando Garcia, Treasurer
Orlando graduated in 2012 with a BS in Actuarial Science and a BS in Economics and Political Science. In 2013 he graduated with a MS in Applied Economics. During his time at FSU, Orlando was an active member of the Catholic Student Union where he met his wife Alexandra. Currently, Orlando works as a Legislative Policy Analyst for Broward County Government in Fort Lauderdale, FL. His interests include Liverpool FC, traveling, Public Policy and Economics. Orlando currently resides in Hollywood, FL.
---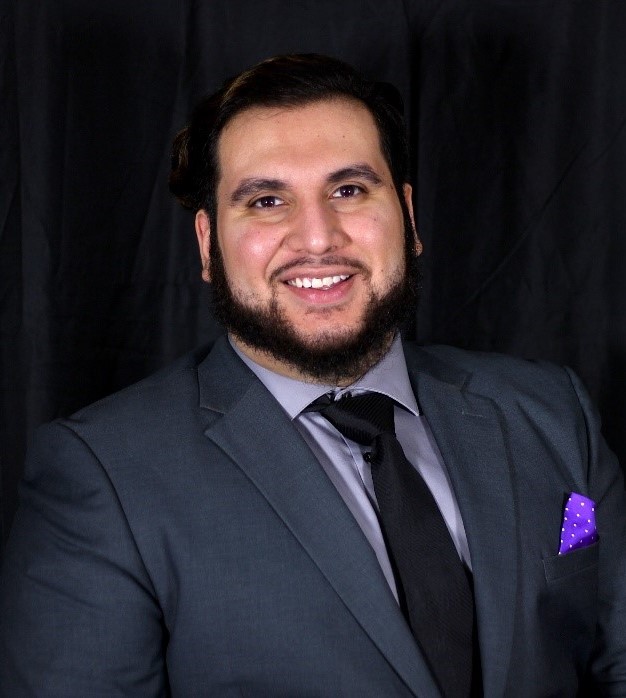 Joey Arellano, Communications Director
Joey Arellano is from Port Saint Lucie, FL by way of Miami. He is the first in his family to graduate college. Taking advantage of FSU's dual-degree offering, Joey graduated with a bachelors in international affairs and a bachelors in editing, writing, and media in 2015.
During his time at Florida State, Joey served as the 2011-12 Hispanic/Latino Student Union's membership chair and was awarded the Committee of the Year award with his co-chair as a freshman; founded the Mexican American Student Association (MASA) in 2012 and served as the 2012-13 president; became a brother of Sigma Lambda Beta International Fraternity, Inc. in 2013 and served in multiple roles since joining, including vice-president of recruitment, external relations, and new member educator, and was awarded Brother of the Year award in 2015; served as the external relations director for the Chinese Language and Culture Association; and served as the 2014 Multicultural Greek Council vice-president. Joey's undergraduate involvement instilled the love for the garnet and gold, which is why he is now serving, in an alumni capacity, as founding member and 2020 communications director for the Hispanic/Latinx Alumni Network.
Joey currently works as a risk and security compliance contractor and freelance editor. He recently obtained a certificate in hospitality and tourism management from FAU and is looking for ways to help the tourism industry bounce back from the ongoing global pandemic. Other interests include taking care of his indoor and outdoor plant collection, cooking, binge watching his favorite shows, and making playlists.
---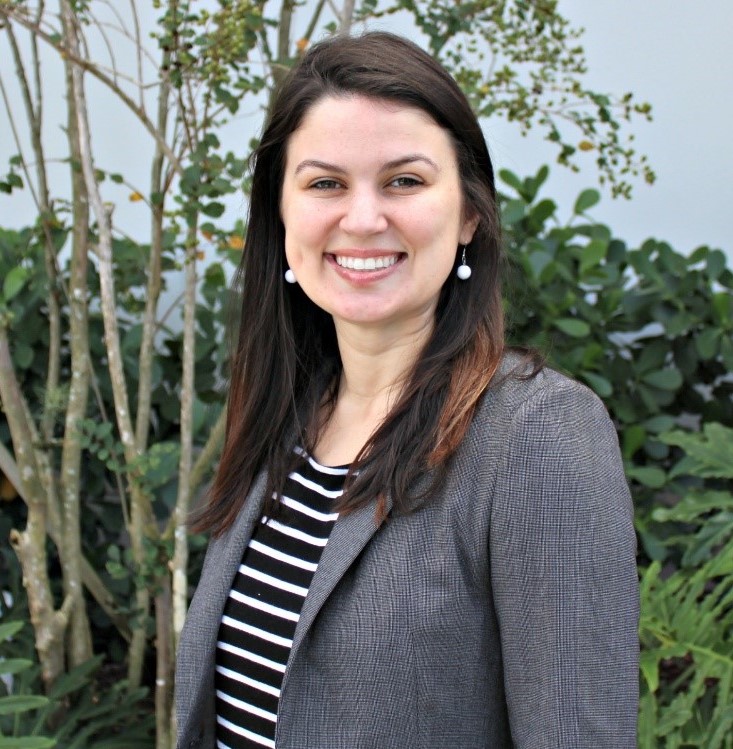 Georgette Cartagena, Director of Membership Engagement
Georgette Cartagena is from Boca Raton, FL born to Puerto Rican parents. She graduated from Florida State University with a Bachelor's in Social Science with an emphasis on Public Service. As a student, Georgette became engaged early on with Hispanic/Latinx organizations on campus and taking leadership roles with Leaders Empowering Others in Need of Education and Service (L.E.O.N.E.S.) and the Hispanic/Latino Student Union (HLSU). Her freshman and sophomore years, she mentored K-12 students in the English as a Second Language (ESL) program to keep them from falling behind and acted as their support system.
After serving as the Internal Relations Officer for HLSU in the 2014-2015 administration where she ran the committee board responsible for creating student programs, Georgette was selected to serve as the Director of the Hispabic Latino Student Union from 2015-2016. In this capacity, she was able to continue the growth and advocacy of the Hispanic/Latinx student population at an institutional level. The fuel for her trajectory as an undergraduate student came from those around her providing mentorship and support which is why she is now serving as the Director of Membership Engagement for the Hispanic/Latinx Alumni Network in addition to being a founding member.
Before becoming a part of the alumni network, Georgette launched the Si Se Puede book stipend in 2018 to provide a financial award to a Hispanic/Latinx student leader. Georgette is also the founder of InternGal, a company creating tools for small businesses to simplify the implementation and sustainability of their internship programs while helping students prepare to enter the workforce. She currently works in human resources with a focus on payroll, benefits administration and training and development. In between all of her community involvement, Georgette loves to binge Netflix shows and check out new movies at the theater.
---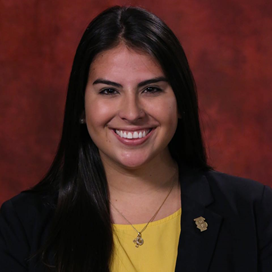 Natalia Correa, Parliamentarian
Natalia was born and raised in Miami, Florida. She graduated from Florida State University in 2018 with her Bachelors of Science in Exercise Physiology and a minor in chemistry. As an undergraduate, she was a member of several organizations including Theta Nu Xi Multicultural Sorority, Inc., The Minority Association of Premedical Students, USSTRIDE, and the 69th Student Senate. Her Colombian roots and upbringing magnified her interest in working with underserved and minority communities, and she aspires to utilize her diversity to bridge disparities in medicine. As an undergraduate, Natalia was recognized as the President's Humanitarian of the Year for committing over 1,200 hours to serving communities in need. Natalia attended the University of South Florida to pursue her Masters in Medical Sciences. Natalia is ecstatic to continue her journey to medicine back where it all began as a Seminole of FSU's College of Medicine Class of 2023.
As a second-year medical student, Natalia enjoys mentoring minorities interested in pursuing careers in medicine. She works one-on-one with premedical students through the ProfessioNole mentorship program and vlogs her experience on her MDTribe Youtube Channel. Outside of her studies, she enjoys traveling, spending time with her family, lounging at the beach, or diving into a good book. Natalia is passionate about social justice and empowering minority women like herself. She is even more excited to serve as the Parliamentarian of the HLAN to enrich the experience for the next generation of Hispanic/Latinx Seminoles!
---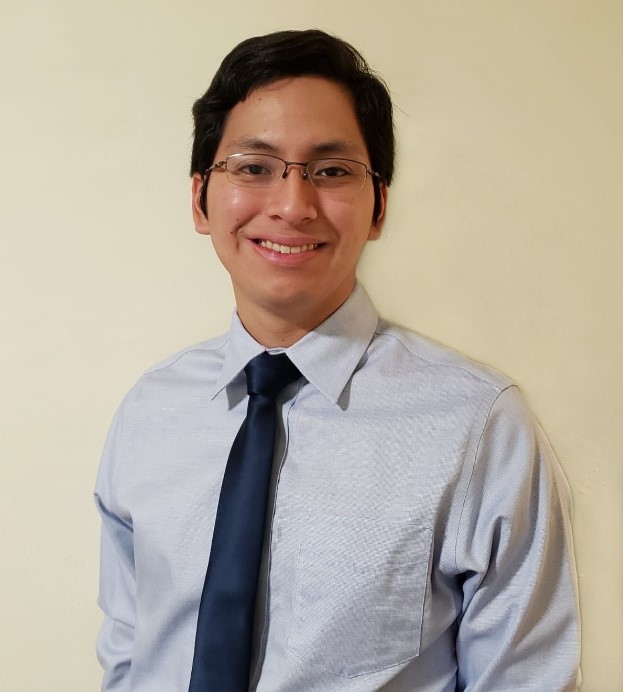 Andres Salinas, South Florida Regional Director
Andres was born and raised in Miami, Florida to Peruvian parents. He graduated from Florida State University with a Bachelor of Science in Biological Sciences in 2015. Throughout his time at FSU, he was active with several organizations seeking to build relationships and create unique experiences for students. He served as the President of the Peruvian Student Association in the 2013-14 school year creating diverse events that allow students to experience the richness of Peruvian culture and community involvement. In collaboration with the Hispanic Latino Student Union, he has helped promote events that promote diversity and inclusion. In addition, he served as the Treasurer of Connecting Experimental Lab and Life Sciences (CELLS) securing finances for the organization to help members learn more about student research opportunities and how to get involved. He also served as Treasurer for the Japanese Animation Club of Tallahassee in 2014 promoting the diversity of Japanese culture through animation and film.
Recently, Andres completed a different specialty at Florida International University earning a Bachelor of Arts in Computer Science in 2019 and currently working on his Masters in Computer Science at FIU. He currently works as a Software Engineer at Florida Power and Light. As South Florida Regional Director, he seeks to provide a sense of community outside of campus and extending "La Familia" tradition after graduation.