Asian American Alumni Network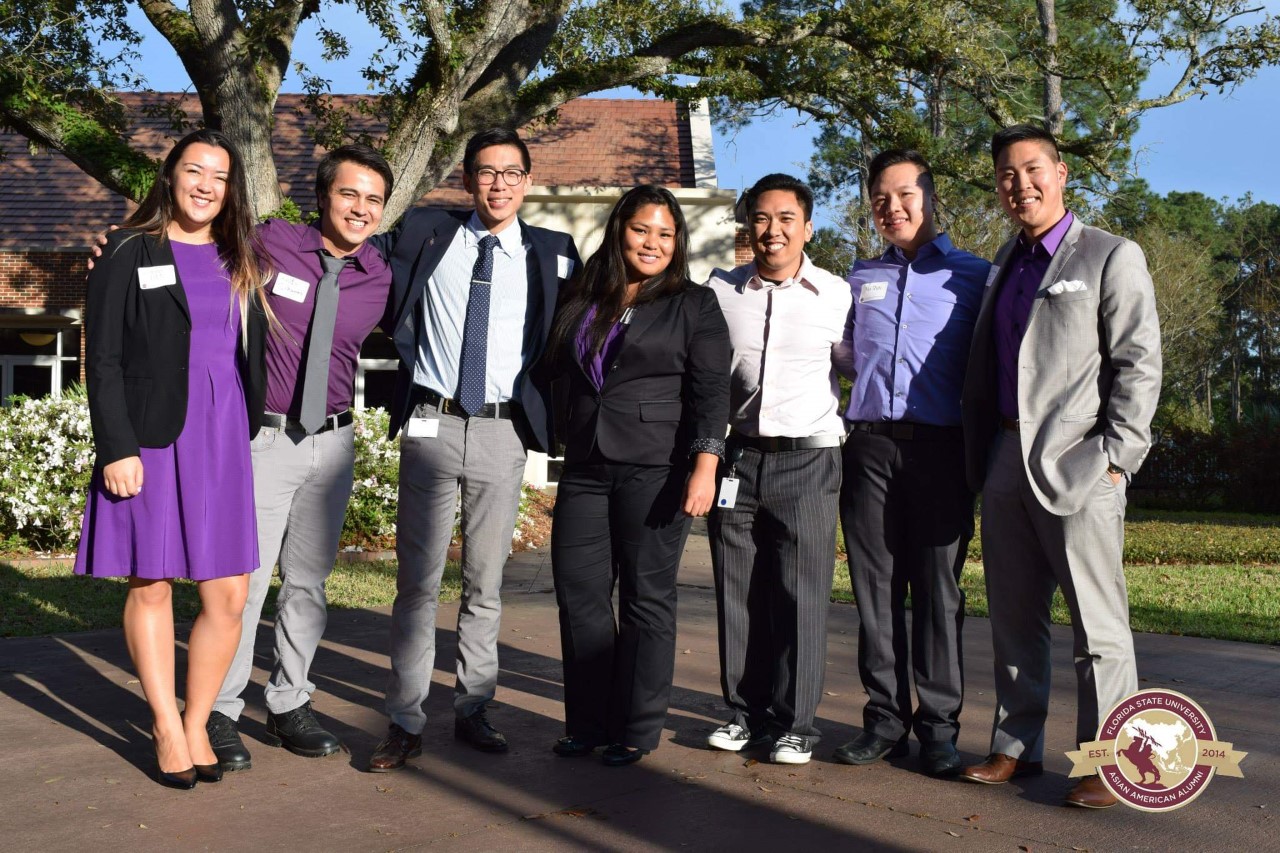 The Florida State University Asian American Alumni (FSU AAA) is an officially chartered affiliate of the FSU Alumni Association. AAA aims to develop a network of Asian American alumni, students and friends on behalf of Florida State University. In partnership with FSU, AAA will work to supplement the lives of the Asian American alumni, students and friends through participation in events and programming.
These activities will create opportunities for the FSU Asian American community to become more engaged with the university, expand peer and alumni networks, improve career development and placement, and provide financial support for scholarships and programs for current and future minority students.
Interested in getting involved? Click here to go to our events page!
Support the Asian American Alumni Network