Judy Schmeling's rise at HSN and Cornerstone Brands
Few things can beat the value of parental advice.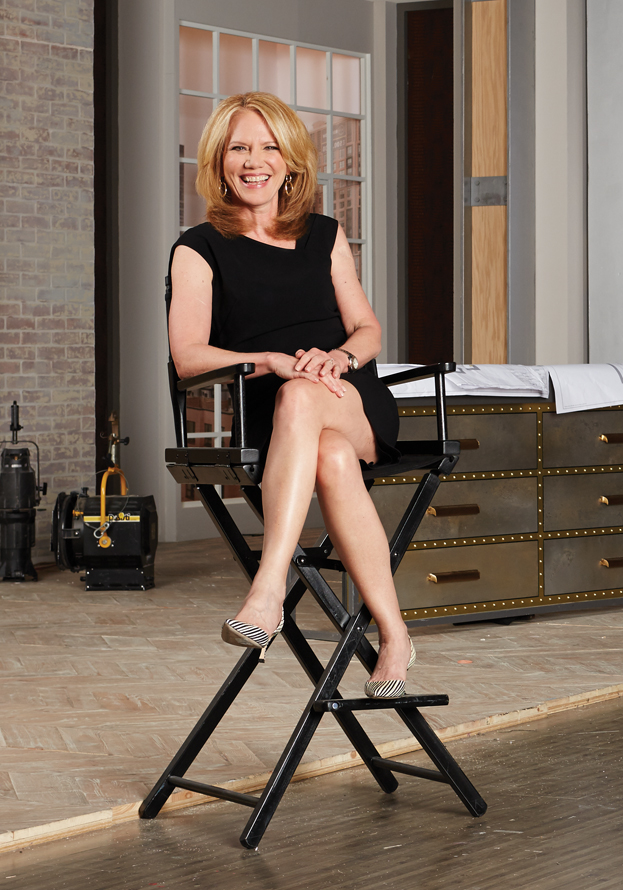 For Judy Schmeling (B.S. '82), when it came to her career, nothing beat the simplicity of her motherís wisdom, which suggested she check three boxes in her vocational pursuit: Find something you love doing, something youíre incredibly good at, and something that can make you some money.
Years later, it seems she found that career, though it required more pay cuts and steps backward than she anticipated. Short-term, incremental goals and an unwillingness to overrate her job title, along with a curious nature, helped Schmeling ascend to her current role at HSN Inc., the pioneering cable shopping network.
"Apparently, I never met a backward step that I didn't want to take," she joked. While the statement sounds ironic now, the company's former CEO, Mindy Grossman, views her one-time partner as calculated.
"I think the reason she's been so successful is because she's extremely strategic and purposeful in terms of what makes sense for both business and life," said Grossman, who stepped down at HSN in May to become CEO of Weight Watchers International. "That has made a tremendous difference throughout her career. It's not just, 'Oh, this will take me two steps forward,' because it might not be the right, sustainable, long-term thing."
Growing up in Tallahassee, Schmeling attended Florida High (back when classes were hosted on FSU's campus). As the middle child, she remembers taking on various leadership responsibilities at home.
"I taught my little brother and sister how to read and do math," she said. "I was like their teacher when they were young. And I cooked dinner every night." While those responsibilities laid a foundation for her future balancing act of motherhood and career, she also established personal disciplines. "In fourth grade, I made goals for myself, crazy things, like to read an autobiography a day," she said. "By the time I was in middle school, I was a big fan of John D. MacDonald and the Travis McGee series."
Sports autobiographies were particularly interesting to Schmeling, who played volleyball and ran track in high school. She was also a flute player in the band. "I really enjoyed doing so many different things, and being around really different types of people," she said. "I was one of the nerdy band kids, but also one of the athletes. I was always curious to do as many different things as I could."
These diverse interests left her uncertain as to what major she should choose once she got to Florida State, though she never doubted that she wanted to be a Seminole. Between the location, education and lifestyle, the hometown school left no room for competition. "It was always FSU. It didn't even enter into my mind to go to a different school," she said. "I loved it." She recalls trips to The Reservation and St. George Island that made fond memories outside of her busy schedule.
"I think the reason she's been so successful is because she's extremely strategic and purposeful in terms of what makes sense for both business and life."
Once it came time to pick a major, she drew from her mother's counsel and opted for accounting. "I was definitely good at math. That did set me on the path toward certain professions that I wouldn't have been on," she said. "But I think my career has taken many avenues because I do love so many different things." Two of the classes she enjoyed the most were on world religions and music history. In fact, she says the music history course was the hardest one she ever took.
Of course, Schmeling learned plenty outside of her academic coursework as well. In addition to being a student, she also worked full time. "It really did teach me part of what also has made me very successful today, which is really how to budget my time and only spend it on things that I really love doing," she said.
Once she finished college, she landed her first job in accounting. After interviews with firms in both public and private accounting, she decided to join Touche Ross, a Big Eight firm. Despite a higher salary in the private route, she elected to start in public, due mostly to her wide array of interests. "There was so much range in the assignments," she said. "One day you might work with a retail company, the next it might be a bank, a manufacturing company or a services company. In public accounting, it felt like I would learn more – and at a faster pace. It just felt more like me."
In addition to the advice her mother gave her, Schmeling also mimicked her mother's career as a social worker. "I watched how she asked people questions, how she engaged with them, how she made them feel comfortable," she said. "So, even though I was more on the quiet side, when I went into public accounting I would learn how to talk to clients and ask them questions. You have to be interested in the people and learn more about them."
Battling her introverted nature wasn't the only hurdle she encountered in her first job. She also dealt with sexism in the workplace. One incident in particular sticks in her memory. The senior on one of her early accounts told her he was surprised by her sagacity, saying, "You're really smart, and to be honest, we hired you because we thought you were pretty." To which she retorted, "I'm still pretty, I'm still smart, and one day I'm going to have your job."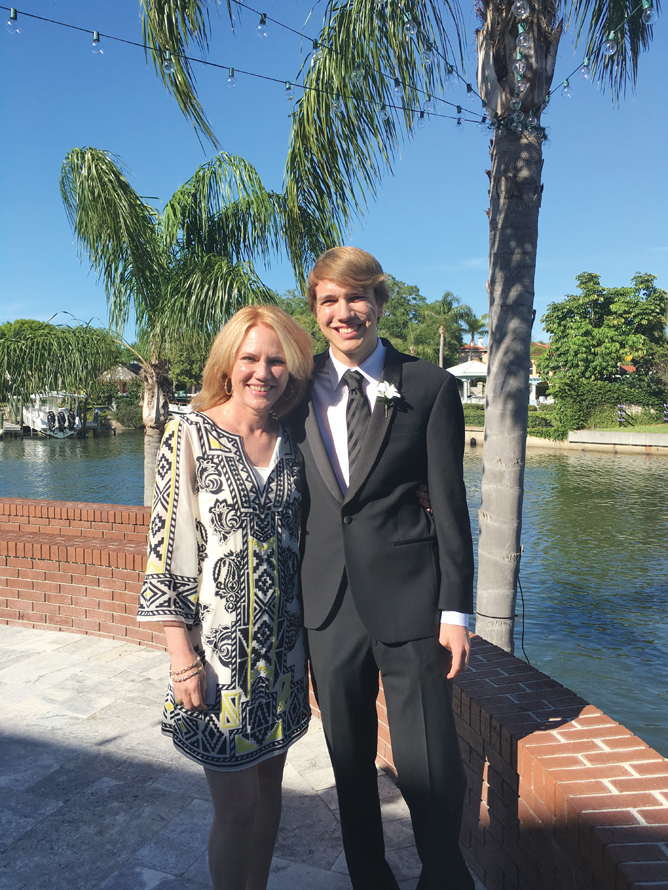 Schmeling says she learned how to navigate tricky situations with co-workers and clients by disarming them through sarcasm and humor, or simply smiling. "It was a much different time for women compared to what you will encounter today," she said. "I certainly wouldn't wish to go back to that time. However, that atmosphere actually helped shape who I am today."
After five years on the job, now married and a highly sought-after account manager, Schmeling opted to steer for choppier waters. Considering the possibilities of staying on the path to becoming partner or overhauling an established career, she did some soul searching. What was it she really wanted to do? "That was the question that wouldn't go away," she said. "I really couldn't see myself doing audit work for the rest of my life."
So she began another job search. Not unlike her decision to go into public accounting, she chose the less lucrative option to accommodate her creativity after an interview with a major company left her feeling uninspired. "Something about the culture felt unbearable," she said. "I could not see opportunities for growth. I had opportunities for bigger titles and pay, for fewer hours, and they didn't interest me."
As it turned out, she ended up interviewing with Tunstall Consulting, a firm based in Tampa that specializes in corporate financial planning. Company president Gordon Tunstall admired Schmeling's tenacious attitude and hunger to learn and offered her the job. She accepted it, along with a pay cut. She saw the opportunity to grow her skills at a new company as an investment that would pay dividends down the road.
Starting out as an analyst, she quickly moved up to managing director and became Gordon Tunstall's right-hand woman. "I was having fun, living out of a suitcase, traveling the country, helping companies in diverse industries raise debt and equity financing," she said.
Around the same time, Schmeling and her husband had their first child together. Three months after the arrival of her firstborn, she realized her new role as a mother would require a change of lifestyle, if not job. "I felt adrift," she said. "The secure, obvious paths didn't appeal to me."
Then one day a recruiter she knew reached out to her, inquiring about a recommendation for a position at HSN – director of investor relations. He assumed the job wouldn't interest her, as it required a significant pay cut. What it didn't require, however, was excessive hours or consistent travel demands. She decided to interview for the job and landed it.
"I could not see where this new path would lead," she said. "My attention was far too absorbed by this fascinating new world to worry about where I would end up. I was a neophyte in many ways, and I became curious about this thing of selling on television. A 24/7 live broadcast? Wow."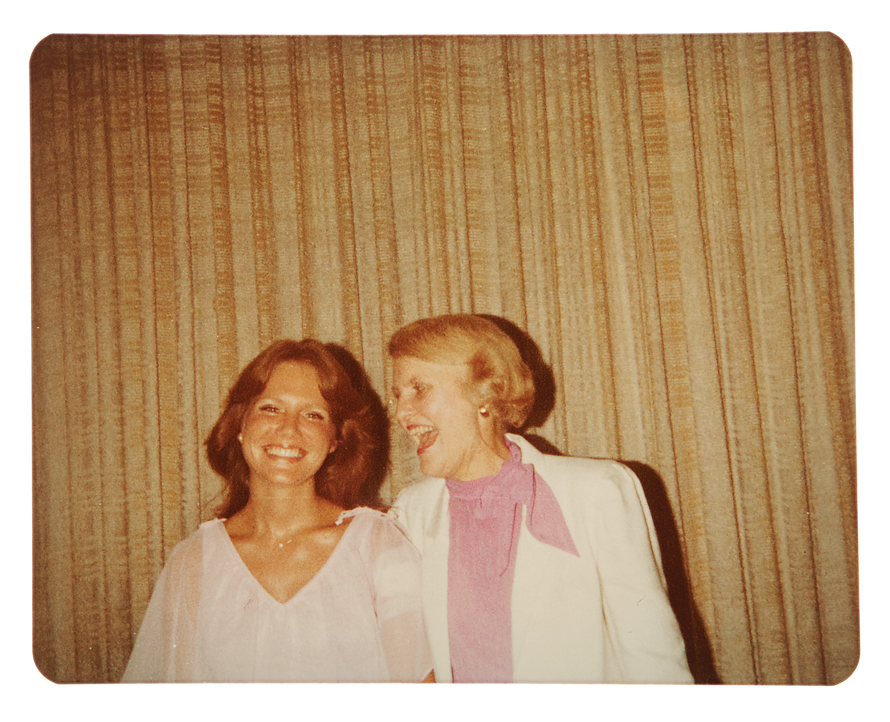 Despite knowing little about HSN before she was asked about the vacant position, she quickly got herself up to speed. Of course, she brought her unique experience and versatility to the new role. Within four years she received a promotion, and in 2001 she was named CFO.
From 1994 to 2006, the period prior to Mindy Grossman's tenure, HSN changed CEOs seven times. Before taking the job, Grossman wanted to meet the company's CFO. Schmeling's first impression did enough to convince her that the two would make an excellent team. "It was very clear to me that Judy had been instrumental, leading and keeping the company going through all of those changes," she said.
Although they didn't have much in common, the two hit it off immediately. "I'm the extrovert, I'm very social," Grossman said. "We come from different career backgrounds. I came out of the fashion, design and creative world, so we're a perfect yin and yang."
The duo's complementary personalities were put to the test in August 2008, when HSN went public just weeks before the stock market collapse. "We had to convince many other people who may have been skeptical why this was a company to invest in and why we were going to weather the storm of 2008-2009 better than most companies," Grossman said.
Those efforts demanded extensive travel and time away from home – memories Grossman now cherishes. "I remember saying, 'Oh my God, this is so cool, we're like Thelma and Louise,'" she said. "And of course Judy goes, 'Mindy, they die in the end.'"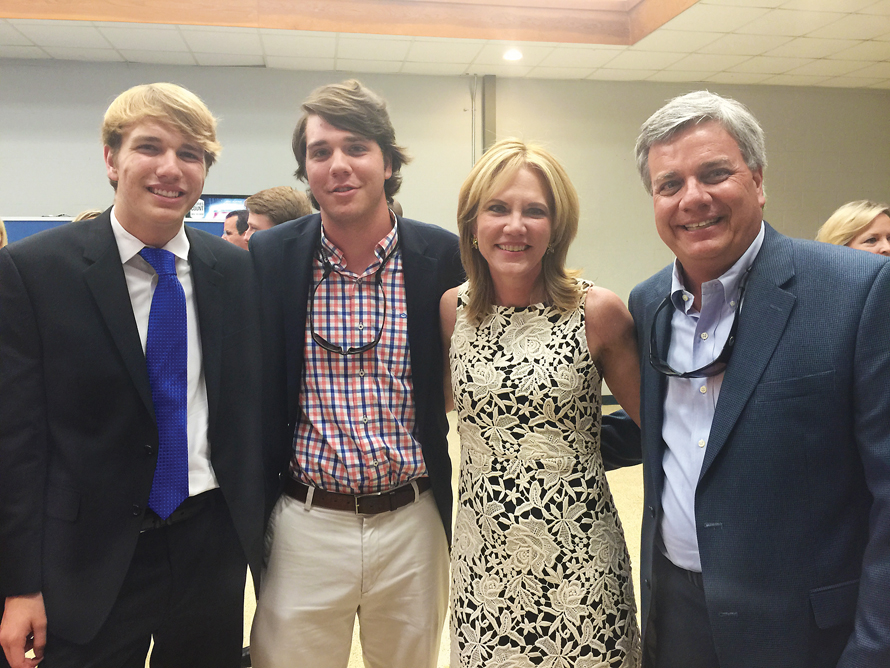 Clearly, the surviving Thelma and Louise kept the ship afloat amid turmoil in the financial market. Schmeling became COO in 2013 and president of HSN's catalog company Cornerstone Brands last August. In April of this year, HSN Inc. was worth $4 billion.
Schmeling is liberal in offering career guidance, and the juggling act that accompanies balancing passion, responsibility, family and finances. She stresses adaptability and flexibility as two pivotal reasons for her success in multiple fields. It seems, however, that her hunger to learn pushed her to the heights she's reached.
"You've got to ask questions, and keep asking. Be broader than your area," Schmeling said. "This is how you add value to your company, and adding value is, for me, a driving force." As a mother to three sons, she gives the parental advice now. Like her own mother, she keeps it simple.
"For me, curiosity is key."