Florida High boys basketball head coach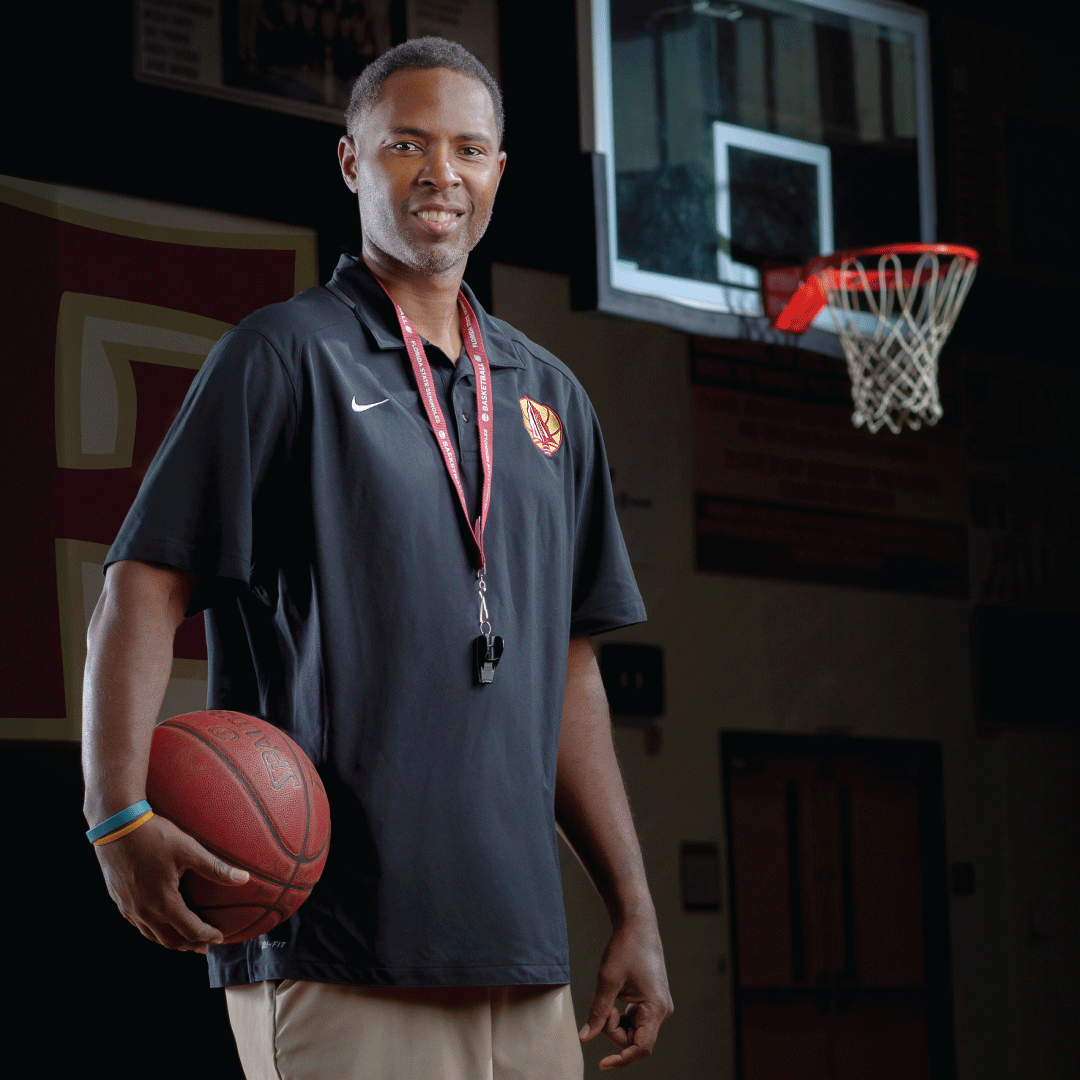 Charlie Ward is not the typical high school basketball coach. For starters, Ward is among the most beloved and respected athletes in FSU's pantheon of legends. His celebrity warranted the release of a biography earlier this year, "The Athlete: Greatness, Grace and the Unprecedented Life of Charlie Ward." And with experience playing for the New York Knicks and San Antonio Spurs as well as playing and coaching for the Houston Rockets, the retired NBA star will bring massive insight to his new job at FSU's laboratory high school.
While building a solid game plan is essential, Ward's ultimate goal for the kids he coaches involves equipping them with the tools they need to become productive men. "Reaching our goals involves making good choices and having great character, being authentic. Learning humility is part of the growing process. Another part is accountability and work ethic. All of these transcend basketball. They help us become great husbands and fathers, and be in the workforce." He imparts these same coaching skills and life lessons through the Charlie Ward Family Foundation, which supports youth development programs and organizations.
As a student at FSU, Ward put these tools into practice, becoming the most decorated player in the history of college football. He famously quarterbacked the Seminoles to the 1993 National Championship, winning the Heisman Trophy and every other national award he was eligible for that year. On the court in the Tucker Center, he started on FSU's Sweet 16 team in 1992 and helped bring FSU to the brink of the 1993 Final Four. He still holds Seminole basketball records for career steals (236) and ranks sixth all-time in assists (396).
Ward hopes to help his players understand that struggle and sacrifice pave the road to success. "Sometimes, people see the outcome without realizing everything I had to endure to receive the accolades. There were things I did right to better myself, but there were a lot of failures that I learned from as well. There were setbacks and periods of waiting, being patient. Learning to persevere through tough times allowed me to reach my goals."
Florida High's basketball season began Nov. 27.