How Florida State's past and future converged on May 15, 1947
First, legislators wanted to call it the University of Florida at Tallahassee. That didn't fly.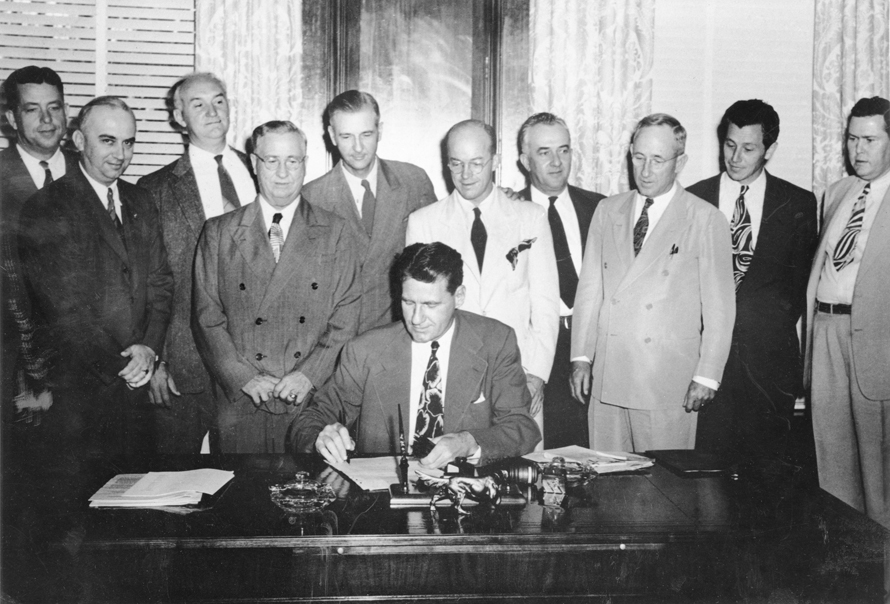 Then they considered calling it the Florida State College for Women but still allowing men to enroll. That made no sense.
But 70 years ago this spring, the Florida Legislature eventually got it right: It converted Florida State College for Women to the coeducational Florida State University.
Countless good things have happened since.
"We've come a long way in 70 years _ expanding our enrollment tenfold and establishing the university as one of the top public research institutions in the nation," said FSU President John Thrasher (B.A. '65, J.D. '72). "When the Florida State College for Women became coeducational and was renamed Florida State University, it marked a defining moment in our rich history."
Florida State University came into being May 15, 1947, when Florida Gov. Millard Caldwell signed legislation that allowed men and women to attend both state universities for white students: the men-only University of Florida in Gainesville and the Florida State College for Women in Tallahassee. Florida A&M University, established for blacks in 1887, has always been coed.
In 1905, Florida was one of the last states to provide same-sex public universities – and in 1947 it was one of the last to switch back to coeducation.
It was a game-changer.
1851/1947
FSU's 70th anniversary as a coeducational research university is an incredible milestone. It is only the most recent part of the institution's storied 166-year history, which includes the following events.
1851 - Legislative bill authorizes seminaries west and east of Suwannee River.
1857 - Tallahassee wins competition against Marianna and Quincy, and West Florida Seminary opens in Tallahassee as a boy's school.
1862 - West Florida Seminary name changes to Florida Collegiate and Military Institute, to reflect military training, which began in 1859. After Civil War, name reverts to West Florida Seminary.
1882 - Women start attending classes with men at West Florida Seminary.
1901 - West Florida Seminary becomes Florida State College.
1905 - Buckman Act merges numerous state schools into three: University of Florida in Gainesville, Florida Female College in Tallahassee and Florida Agricultural and Mechanical College for blacks in Tallahassee.
1909 - Florida Female College becomes Florida State College for Women.
1946 - FSCW creates separate Tallahassee Branch of University of Florida for men.
1947 - Legislature creates Florida State University, allowing coeducation at FSU and UF.
For 42 years, FSCW had been well-regarded but essentially second-class in an era that began before women had the right to vote. Despite producing two generations of well-educated schoolteachers, wives and mothers, it attracted little attention outside the realm of women's colleges.
As FSU, however, the school would go on to rank among the nation's best-known universities.
FSU has produced more than 350,000 graduates since 1947 and has an annual enrollment of more than 40,000. It has produced four Rhodes Scholars and has attracted six Nobel Prize winners to its faculty. Its award-winning sports programs include three national football championships.
In 1962, Maxwell Courtney became the first black student to enroll at FSU, graduating in just three years – and laying the foundation for FSU's commitment to diversity. In a 2017 national study of nearly 700 universities by The Education Trust, FSU was identified as a top performer for black student success, with one of the highest graduation rates among African-American students.
In 2016, U.S. News and World Report ranked FSU No. 38 among public universities and No. 92 among all universities. Only the larger University of Florida (No. 14 public, No. 50 overall) is ranked higher among the state's 12 public universities. And only FSU and Florida have "preeminent" status, which allows the Legislature to fund their national aspirations.
"We're still a young university," Thrasher said. "But it's our youthful energy and innovative spirit that continues to drive us to even higher national prominence."
That's a source of delight to those who were there at the beginning.
"I can't tell you what a fabulous experience it was to go to an all-girls school, then be there when it became coed and all the men came in," said Bridget McPherson Chandler (B.A. '48), 90, a Tallahassee resident who graduated with FSU's first coed class. "It's been so rewarding to see all that's been accomplished."
Birth of a seminary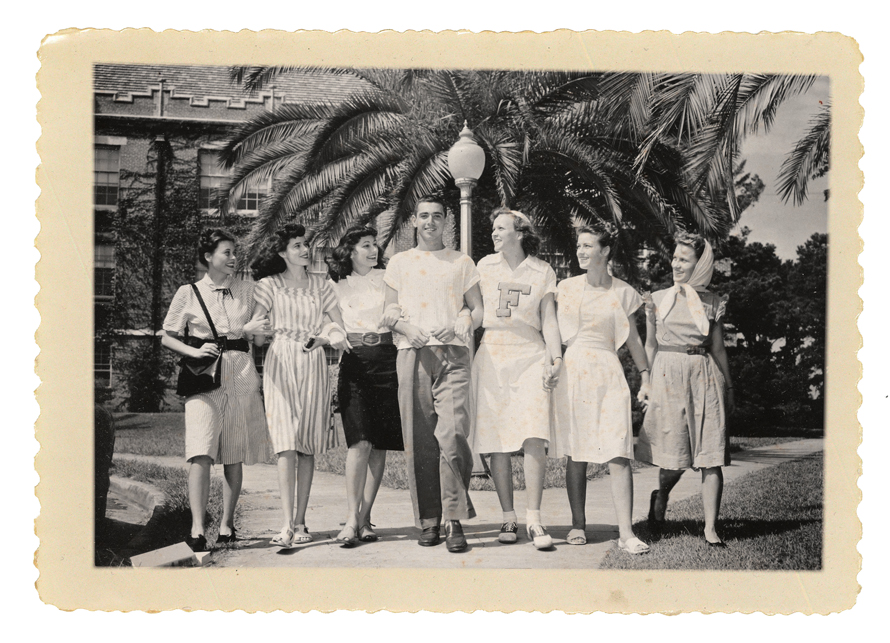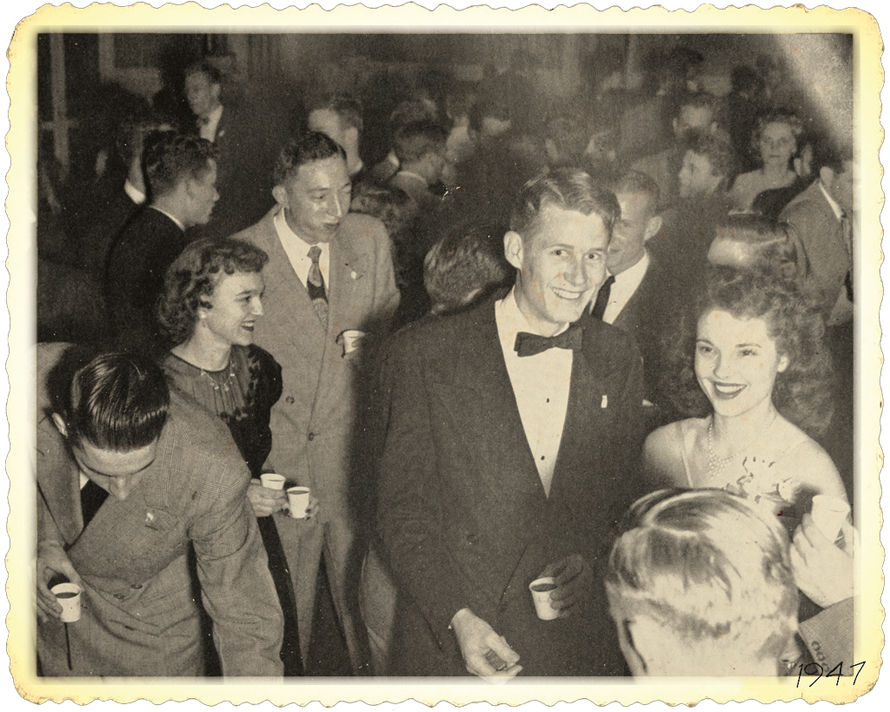 FSU's history began long before 1947 – and its origins were in coeducation.
In 1851, the Florida Legislature authorized two schools of higher education: a Seminary East of the Suwannee River and a Seminary West of the Suwannee River. From that bill would come – eventually – UF and FSU.
Three cities vied for the West Florida Seminary: Marianna, Quincy and Tallahassee. The effort in Tallahassee was led by Francis Eppes, a planter, businessman, grandson of Thomas Jefferson and six-time mayor of Tallahassee.
In 1854, Eppes and his supporters persuaded the city to build a school at Gallows Hill – a hilltop on College Avenue at Copeland Street, named for the 1830 hanging of a woman who had killed her baby. The school opened in 1855 as the Florida Institute, a secondary school for boys.
The presence of that two-story wooden structure with columns – called "the handsomest edifice in town" – plus the city's promise of $2,000 a year in funding persuaded the Legislature. On Jan. 1, 1857, Gov. James Broome signed the bill awarding the West Florida Seminary to Tallahassee.
In 1901, the Legislature changed the name of West Florida Seminary to Florida State College. The newly dubbed FSC fielded FSU's first football team. Playing without pads or helmets – and occasionally on fields interrupted by tree stumps – Florida State College went 2-1 its first season (1902), then 3-2-1 (1903) and finally 2-3 in its final season (1904).
The state's higher education system continued to evolve when the Legislature passed the Buckman Act of 1905. Led by state Rep. Henry Holland Buckman, an attorney from Jacksonville, the act eliminated all but three schools, designating a men's school in Gainesville, a women's school in Tallahassee and continuing the school for blacks in Tallahassee.
Florida State College was renamed the Florida Female College, and in 1909 re-christened Florida State College for Women (FSCW).
The TBUF stop-gap
By World War II, coeducation of Florida's universities was a familiar topic.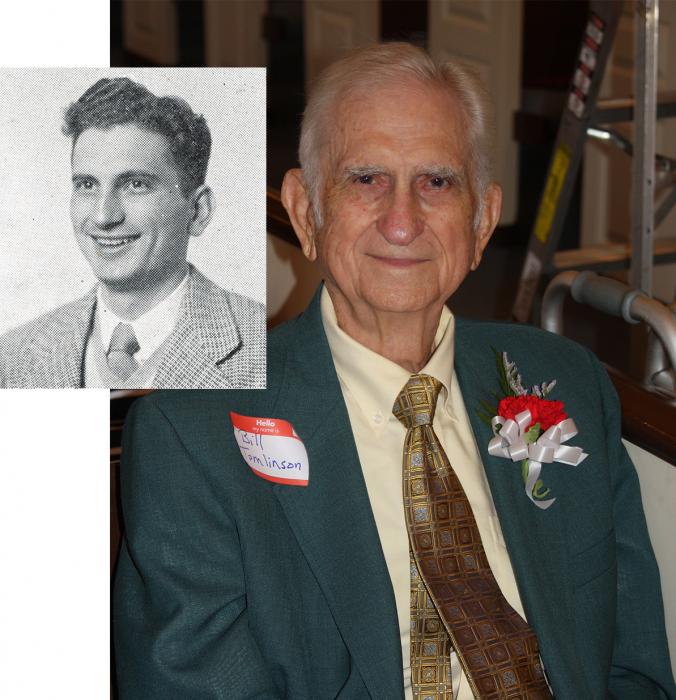 In 1944, Congress passed the GI Bill, promising a college education to every man who served in the military. Though the bill's provisions seem modest today – $65 a month for single men and $90 a month for married men – they were sufficient to pay tuition, books, room and board at most public universities. And the men coming back from war – few of whom had previously thought they could afford college – embraced the bill in droves.
They overwhelmed the state's only public college for men. Change was needed.
Unsuccessful bills for coeducation had been submitted in all five biennial legislative sessions from 1937 through 1945.
In 1945, a poll of FSCW students found 90 percent of the women in favor of coeducation – even if a similar poll at UF found 58 percent of the men opposed.
Indeed, most opposition in the state came from UF supporters who feared a second college for men would cut into their funding.
According to an editorial in the Gainesville Sun in 1947: "(Coeducation is) a trumped-up plot by the Tallahassee Chamber of Commerce to destroy the University of Florida."
Even so, something had to be done. In summer 1946, with the war over and military veterans clamoring for a college education, UF had space for 6,200 students – but received applications from 8,400 men.
With the Legislature then meeting only in odd-numbered years, there was no opportunity to rewrite the 1905 Buckman Act. But FSU President Doak Campbell, at the urging of Gov. Millard Caldwell, crafted a solution: Campbell offered to admit up to 1,000 male students at FSCW in a separate division named the Tallahassee Branch of the University of Florida.
UF quickly consented to the arrangement, dubbed TBUF. The male students, many of them married, were housed in the former barracks of Dale Mabry Field, an abandoned World War II military base in Tallahassee. They took classes at the old military field and on the main campus.
Ultimately, 954 men enrolled at TBUF – and they were grateful for the opportunity.
"I didn't worry about (attending a women's college); I was just concerned about getting my education," said Bill Tomlinson (B.S. '48), 93, a retired oil and insurance executive in Atlanta who had attended UF for two years before the war and graduated from FSU in 1948. "I was married; I felt responsible. I was no playboy anymore. This was serious business."
Fourth bill was the charm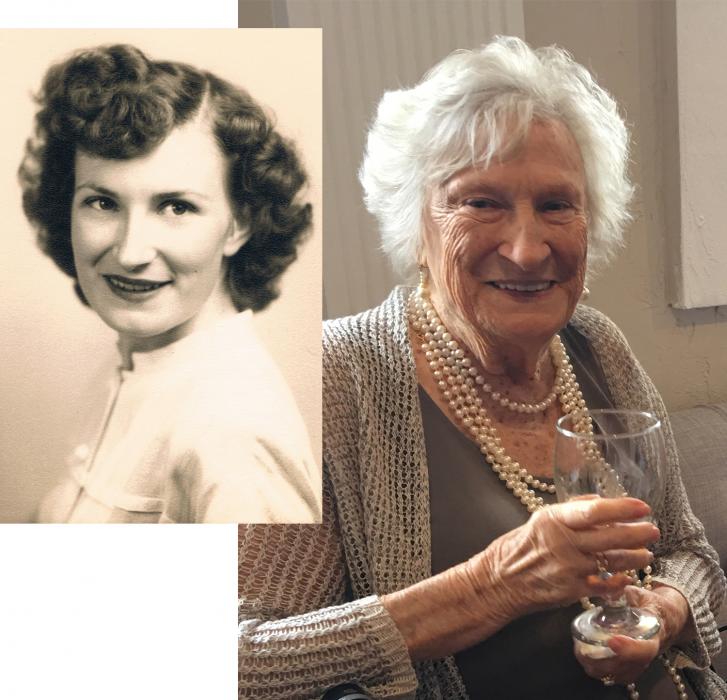 The Legislature wasted little time when it convened in Tallahassee in April 1947. Four of the first bills submitted proposed coeducation at Florida's two state universities for white students.
Amid spirited debate, the first three bills failed – for a variety of reasons.
The first bill was drawn almost entirely from "Education and the Future of Florida," a report assembled by a committee of the FSCW School of Education. That report called for coeducation at the two schools, a state university chancellor and a new board to replace the 1905-founded Board of Control – with the last two provisions finding little support.
The second bill called for coeducation and renaming the two schools the University of Florida at Gainesville and the University of Florida at Tallahassee. Though a similar naming practice was later adopted by other states, it found little support in Tallahassee.
The third bill allowed for coeducation – but retained Florida State College for Women as the name of the school in Tallahassee. The idea failed to gain traction.
Finally, the fourth bill – co-sponsored by Rep. Richard Simpson of nearby Monticello – called for coeducation at both schools and renaming FSCW as Florida State University.
On May 6, 1947, that fourth bill passed 80-7 in the House of Representatives. Gainesville Rep. Ira Carter voted for it, while Gainesville Rep. Joe Jenkins abstained. Tallahassee Rep. Wilson Carraway and Rep. Payne Midyette voted for the bill.
The next day, the Florida Senate unanimously passed the House bill in 20 minutes. And on May 15, 1947, Caldwell signed it into law.
FSU women students received the announcement with glee.
"My longtime boyfriend was one of those who came," said Artie Leonard (B.M. '47), 92, a retired music teacher who now lives near Asheville, N.C. "We later realized we weren't meant for each other and married other people. But it meant a lot at the time. The boys added so much to the social life."
Men bring big changes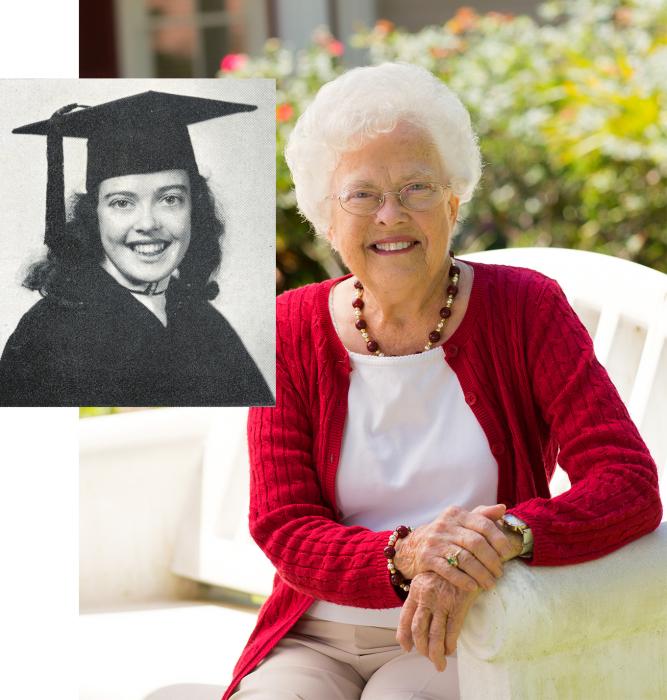 In 1930, FSCW enrolled a record 2,663 women. Though enrollment tapered off in the late 1930s, it began swelling again in the 1940s, reaching 3,428 students in spring 1947 (including the 954 men enrolled at TBUF).
In 1947-48, the first year of full coeducation, FSU enrollment passed 4,400, including more than 1,000 men. (UF enrolled a record 8,647 that fall, including 540 women.)
The arrival of men at the former FSCW brought changes. The Flastacowo yearbook and Camp Flastacowo were immediately renamed The Tally Ho and Camp Tally Ho. (The yearbook name changed in 1973, and Camp Tally Ho is now the FSU Reservation.)
Student organizations changed. The Spirogira and Esteren honor societies for women were replaced by Gold Key (men) and Garnet Key (women), then later merged into a single Gold Key. The Florida Flambeau newspaper was inundated with male reporters and editors. Men took over the top student government posts.
"There was a hard-core batch (of women) that wanted it to stay a women's college," said retired FSU history professor Robin Sellers (M.A. '90, Ph.D. '95), author of "Femina Perfecta," a history of FSCW. "And there were some big students on campus who resented the men taking over. But for the most part, women felt a traditional role; they said, 'The men are here, let them take over.' It surprised me (during her research) but the more I thought about it, the more I realized, 'Well, that's the way it was (in 1947).'"
Indeed, many women were grateful for the change.
"We were excited because we knew the restrictions would be lifted," Chandler said. "We knew men would have to have cars. And if men had cars, they had to let women have cars."
Changes became evident in the classroom, where men often were more assertive. Tomlinson remembers going up after class to apologize to a woman professor for having asked several questions about her lecture.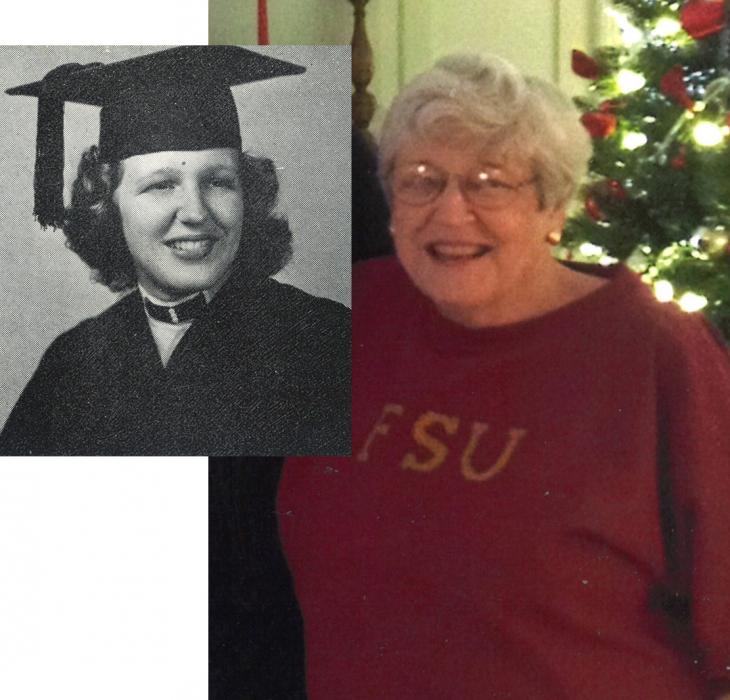 "I said, 'I'm sorry I interrupted, but you were talking about some things I didn't understand, and I needed to know what you were talking about,'" Tomlinson said. "She said, 'I'm glad you did. Ninety percent of (women students) don't understand but don't comment on it.' I think that was something odd for (FSCW instructors), having men interested enough to question what they were saying."
The interaction also showed women another side of men.
Nell Gray Cunningham (B.A. '48), 89, graduated from FSU's first fully coed class. She spent a long career as a popular schoolteacher in Chattahoochee, Florida, and is a member of the FSU Emeritus Alumni Board. She remembers an FSU speech class in which a male student was terrified by public speaking.
"Here were these boys who had been in the war and seen people die, but they couldn't give a speech; their knees were just shaking," Cunningham said. "I felt so sorry for them."
She also remembers how men changed the tenor of classes. She remembered a psychology class in which "all the women were virgins; in my day, you were a virgin when you got married." But then "the class was filled with all these cute men, and one day the professor just threw out the question, 'What do you think of sex before marriage?'
"Well, all the women said no, that's not right," Cunningham said. "But this one guy said it was like going to dinner. You don't want to go to a banquet and not know what to do. All the girls ridiculed him. He got up, walked out and never came back."
Economic impact
The switch to coeducation delighted Tallahassee.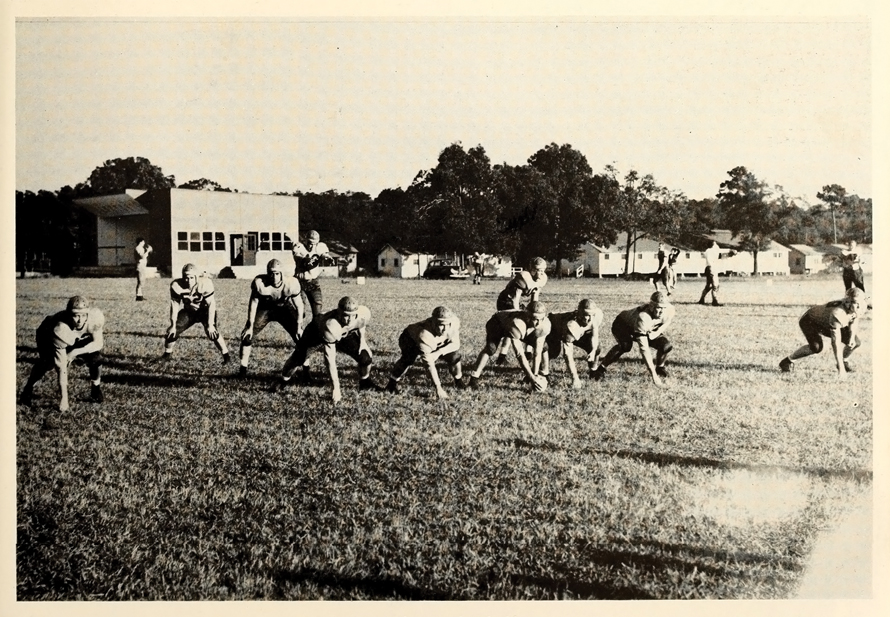 No small part of that excitement was football. Within days of men arriving on campus in September 1947, more than 100 players signed up. Physical education Professor Ed Williamson was persuaded to serve as head coach; his lone assistant was Jack Haskin, who would become more famous as the founder of the FSU circus.
Officials quickly assembled a five-game schedule. The first game was played Oct. 18, 1947, against Stetson before a standing-room-only crowd of more than 8,000 fans at Tallahassee's Centennial Field baseball stadium. Stetson claimed a 14-6 victory. Though FSU would go 0-5 that first season, and it would be three more years before a stadium was built, it had started on the road to national stardom.
Tallahassee's other delight was the economic impact of more than 4,400 students and a growing faculty and staff of more than 300. Tallahassee had always recognized the financial value of the women's college. But the legislative bill increased FSU's biennial budget from $1.7 million to $3.5 million. It also authorized $3 million in new construction.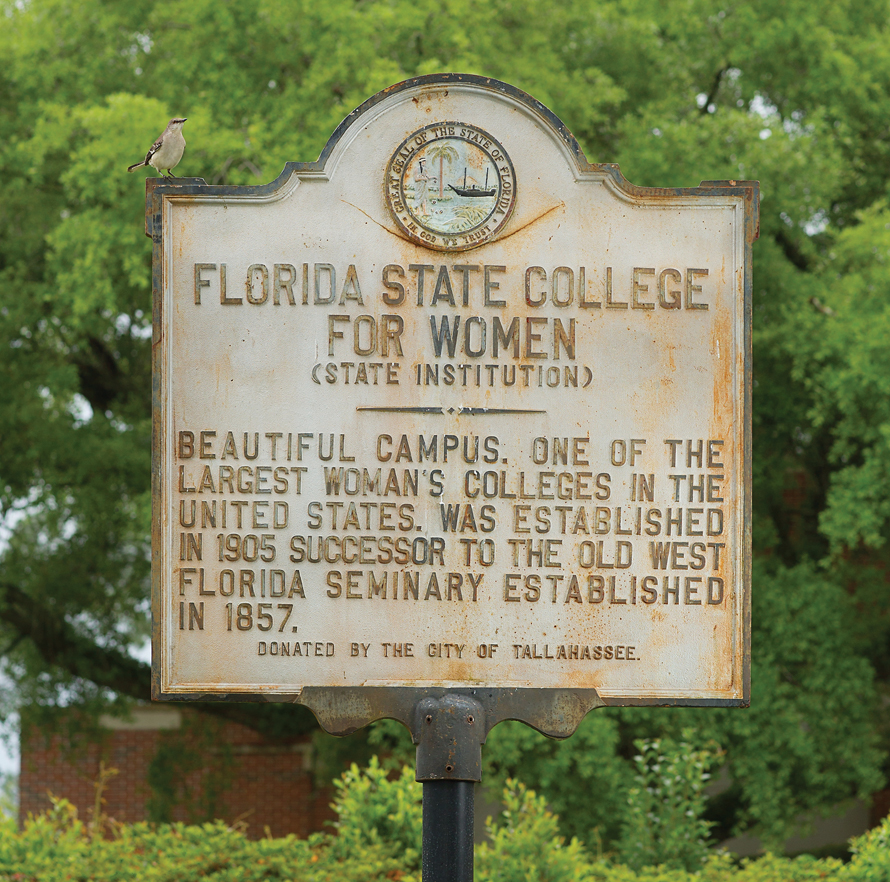 The Tallahassee Chamber of Commerce speculated if each student and faculty member spent $200 a year in Tallahassee, there would be a $1 million impact. Chamber officials also noted the 1,600 students at Florida A&M "would further contribute to the place which school spending has in the city's economy."
Today, the U.S. has 39 women-only colleges, though Sellers notes several of them went coed, then reverted to women only.
"Once women proved they could have it both ways, they were happy to have it their way," Sellers said. "Many of them didn't need to go coed; they just wanted to show they could do it."
In Florida, it seems obvious FSU needed to go coed. And those who have been a part of it swell with pride at the results.
"We thought a coed university was better. It seemed more rounded, more prestigious than a girls' school," said Chandler, who has donated lavishly to her alma mater. "I am so amazed at all that has happened. But I am also proud."