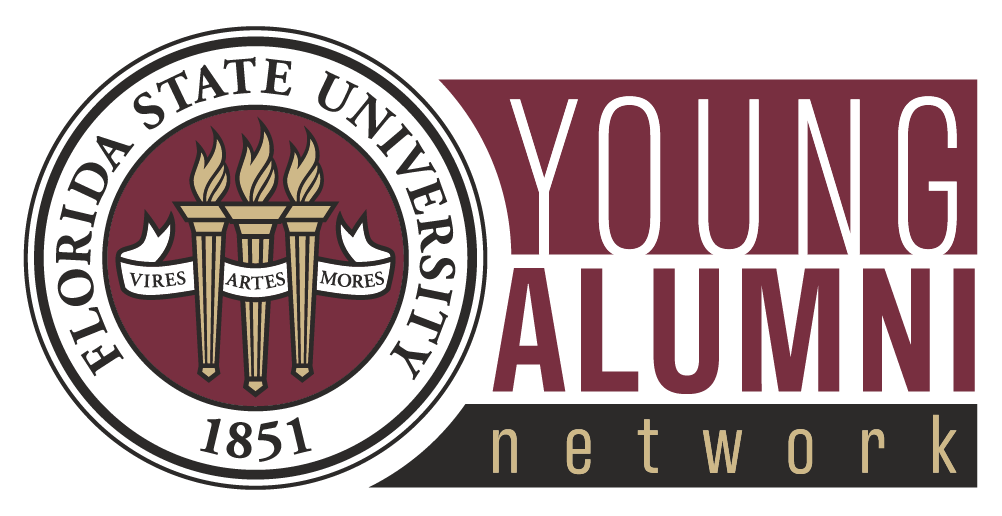 This fall we are excited to announce that the Young Alumni Network will be hosting a virtual webinar series for our young alumni. The series will launch in October with the Alumni Association's annual Young Alumni Awards. It will continue through the end of 2020. Content will range from game nights to networking events to financial planning webinars and will provide you a great opportunity to engage with 40% of our alumni base who are under the age of 35. Attendees will register ahead of time for each virtual event. Each event will be promoted using the Young Alumni Network's Instagram account, all social media platforms for the FSU Alumni Association and eblasts sent to all of our members under the age of 35. This series will allow the Young Alumni Council to guide and engage our young alumni who are early in their careers and looking to connect with their alma mater.
The monthly sponsorship investment is $2,500 and includes the following benefits:
Marketed as presenting sponsor
Recognized as presenting sponsor in email blast to all Alumni Association members under the age of 35.
Opportunity to address attendees and promote organization for two minutes prior to webinar
Recognition (logo and contact information) at the beginning and end of sponsored webinar(s) (live and on-demand versions)
Customized Zoom background with sponsor logo for use throughout the duration of the webinar
Logo featured on webinar landing page, registration page, registration confirmation page and webinar reminder email
Recognition in social media post advertising webinar, tagging sponsor when possible
Opportunity to include logo on the Young Alumni Networks promotional posts on Instagram
Opportunity to redirect to company website when webinar concludes
Opportunity to include messaging in post webinar email blast
Take advantage of the quarterly sponsorship opportunity and receive a 5% discount (Investment total: $9,500).
To sponsor a Young Alumni Network webinar or learn more, contact Lindsey Alligood, Alumni Networks Coordinator, at lalligood@fsu.edu.