Young Alumni Spotlight
The FSU Young Alumni Spotlight is an opportunity for the Alumni Association to recognize the outstanding accomplishments of Florida State's alumni under the age of 35. The spotlight features alumni who have made exceptional achievements and significant contributions to his or her profession, community/society or the university. The Spotlight's must exemplify outstanding professional and personal development either through traditional channels or innovative approaches.
Stay connected and follow us on Instagram
To nominate a Nole for the Young Alumni Spotlight, click here.
July 2020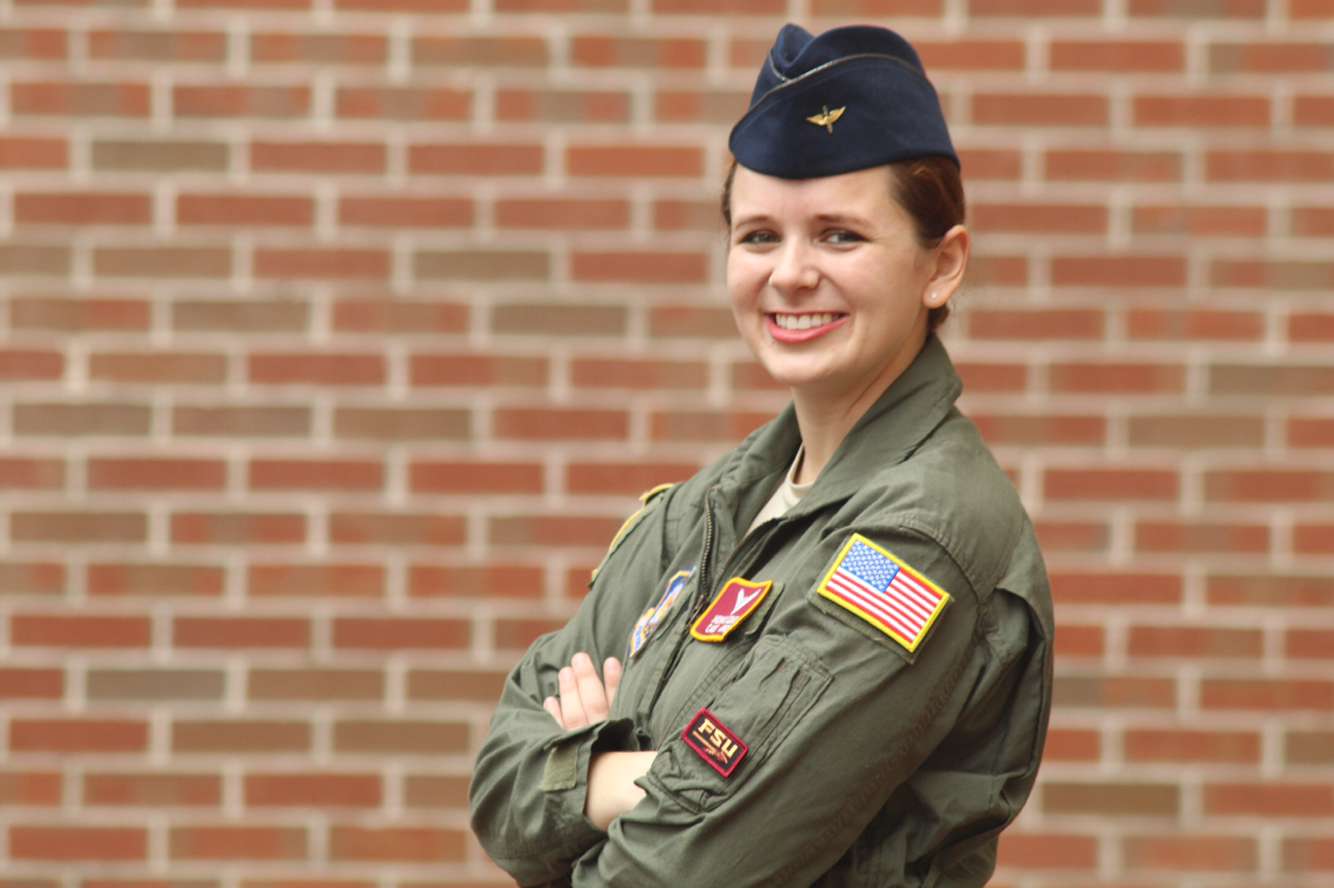 Moira Conley
Major: Music & Environmental Science
Moira's passion for music began at the young age of five, when her mom enrolled her in violin lessons. At the age of nine, she added the flute onto her music career. Growing up as a military brat, she was able to take her music in all the various places she's traveled around the globe.
At Florida State University, Moira graduated with a Dual Degree in BA Music and a BS Environment & Society. She was able to combine her love of music with her love of the environment. She graduated Magna Cum Laude and with Honors in the Major, alongside University Honors. She also completed and was inducted into the Garnet and Gold Scholar Society. Upon graduation, Moira will commission as a Second Lieutenant and serve in the US Air Force as a Combat Systems Officer.
At Florida State University, Moira has filled numerous roles including: Board of Advisors at the College of Music, Air Force ROTC (Flight Commander, Fitness Officer, Public Affairs) , Undergraduate Research Opportunities Program, Garnet and Gold Key Leadership Honorary Member, and Silver Wings.
FSU Activities: AFROTC, College of Music Board of Advisors, Silver Wings, Garnet and Gold Scholar, Garnet and Gold Key
Favorite Spot on Campus: Ruby Diamond Concert Hall or Landis Green
Favorite FSU Tradition: Getting thrown into Westcott Fountain on her 21st birthday
June 2020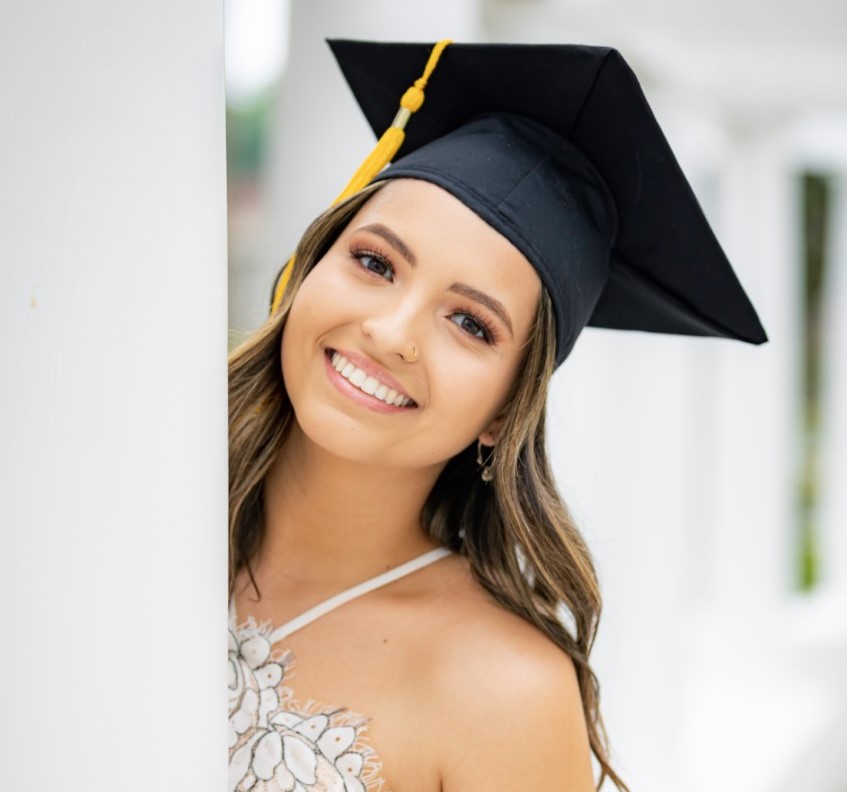 Samantha Seiglie
Majors: Criminology; Sociology
Samantha earned her bachelors degrees in criminology and sociology and will be attending FSU Law in the Fall. She has been working at a local law firm for the past year and will continue with them as a law clerk while in law school. Having the opportunity to be the Overall Director for Homecoming 2019 was one of her biggest honors at FSU. Being able to plan events not only for the students, but for alumni and the Tallahassee community was an opportunity she will cherish forever.
---
FSU Activities: Service Learning Volunteer, Peer Leader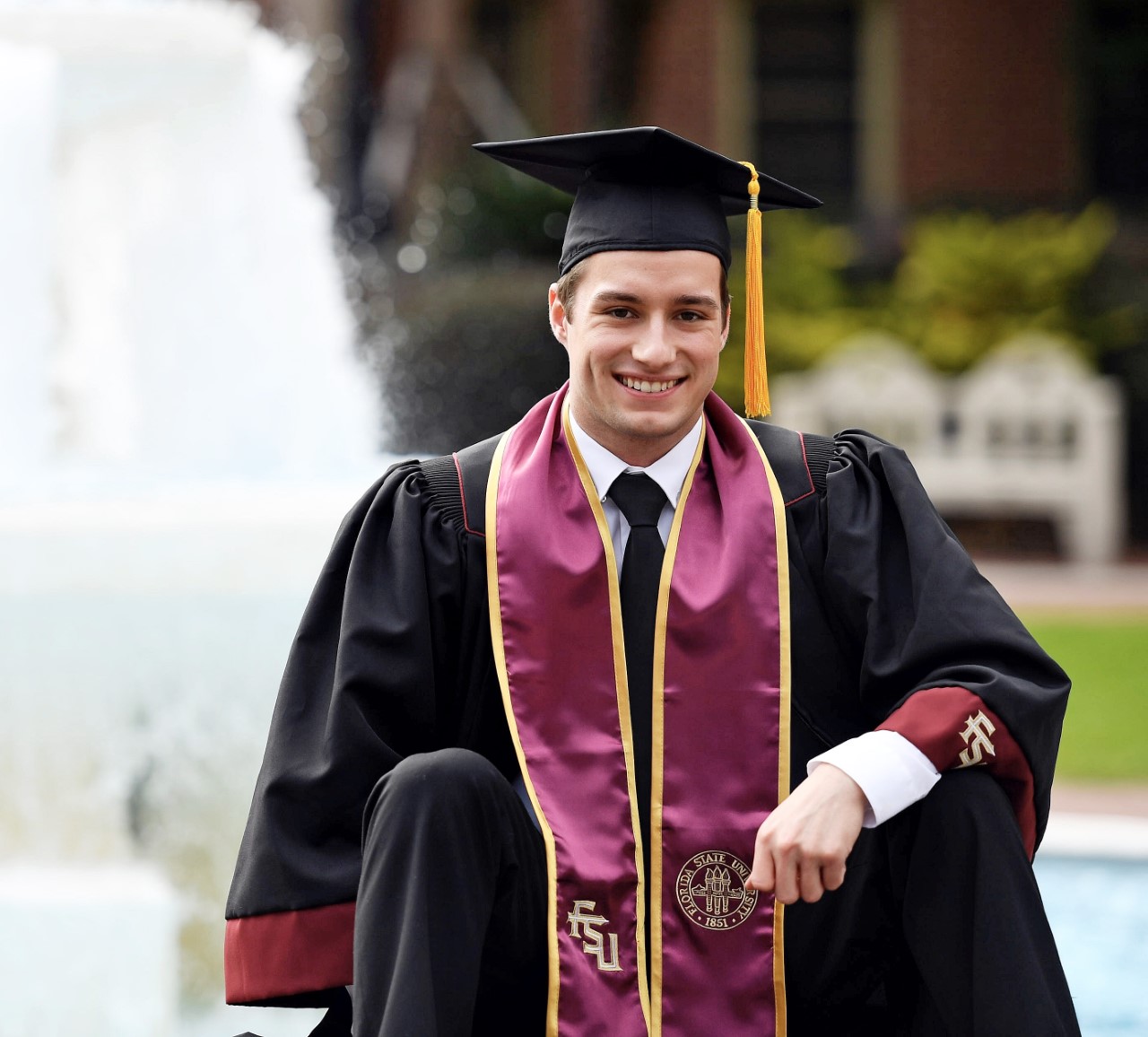 Austin Moyer
Major: Political Science
Austin is from the Tampa Area and received his B.S. in Political Science with a minor in Law and Society. He is attending law school in the Fall to continue his studies. He was also involved on campus as PR Manager for FSU Light the Night -a blood cancer awareness event benefitting the Leukemia and Lymphoma Society.
---
FSU Activities: Service Learning Volunteer, Peer Leader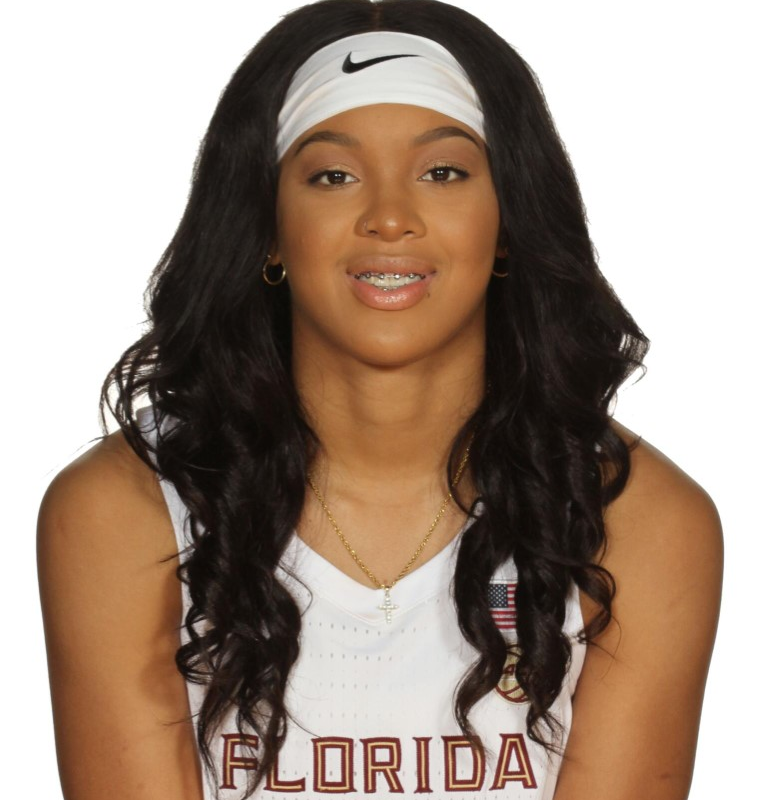 Nausia Woolfolk
Major: Interdisciplinary Social Sciences
Nausia "Naj" Woolfolk was an 4-year letter winning guard for the elite Florida State Women's Basketball program. Hailing from Fort Valley, GA she recently earned her degree in Interdisciplinary Social Sciences. Nausia recently earned ACC All-tournament first-team honors and became one of only three lady Noles to achieve 1000+ points, 150+ steals and 100+ made 3-point shots.
May 2020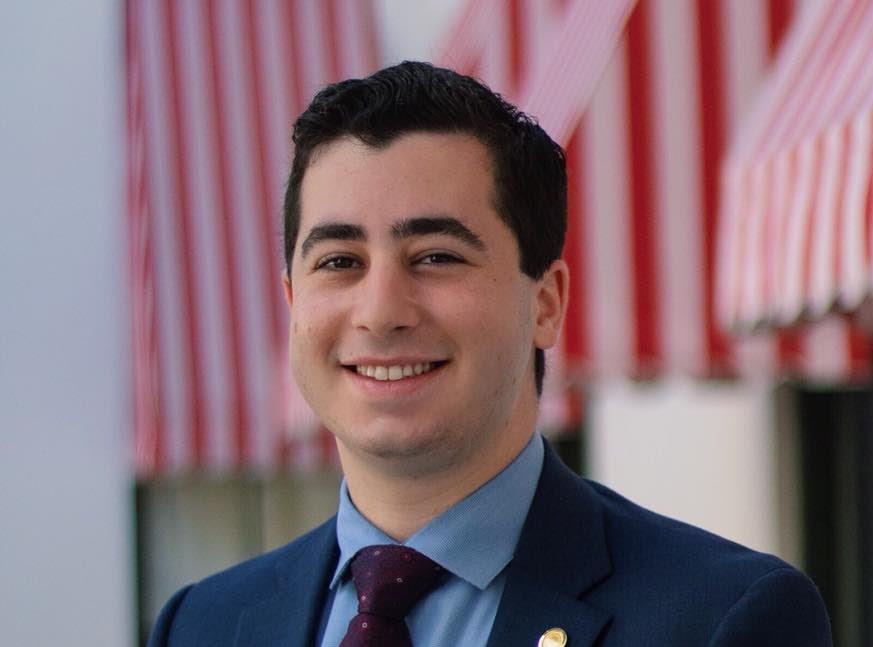 Evan Steinberg
Major: Political Science
Evan Steinberg is a graduating senior, studying Political Science and is pursuing a certificate in U.S. Intelligence Studies as well as Emergency Management and Homeland Security. Evan served as the Student Body President for the 2019-2020 academic year, elected by the fellow student body each spring semester, he administers and enforces all laws of the Student Body.
Evan was raised in Parkland, Florida where he interned for his state representative in 2015 and 2016. Evan worked at the Florida Senate with the President Pro Tempore in 2017 and 2018. During the summer of 2017, he interned with the Broward County Commission promoting international trade in Broward County. Evan had the honor of interning with the United States Department of Defense Southern Command in Doral, Florida in the summer of 2018.
Evan's involvement on campus includes previously serving in the 68th, 69th, & 70th Student Senate as a Social Science & Public Policy Senator. Evan has also served as a member of the Board of Directors for the Office of Governmental Affairs for two years, and previously served as the Director of the Office of Governmental Affairs. Evan has also previously been involved with the Student Alumni Association, Homecoming Council, NolePAC, Garnet & Gold Key Leadership Honorary, the Undergraduate Research Opportunity Program, and his fraternity Beta Theta Pi. He serves on a variety of university boards and committees such as the Foundation Board of Trustees, Student Affairs Development Council, and the FSU Seminole Athletics Board.
---
FSU Activities: Service Learning Volunteer, Peer Leader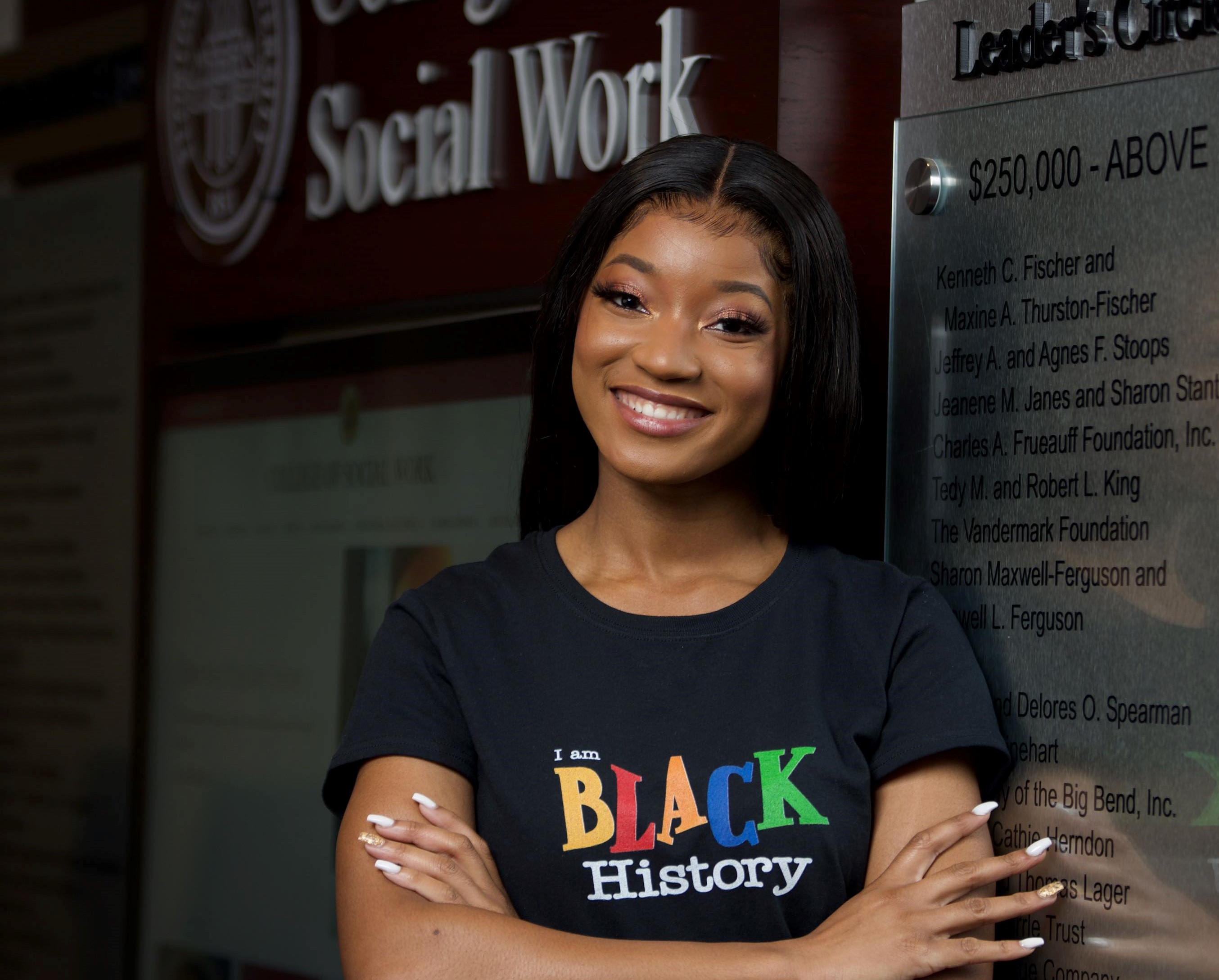 Jalaycia Lewis
Major: Social Work
Born and raised in Lakeland, Florida, Jalaycia Lewis will be graduating this Spring with a Bachelor of Social Work degree from Florida State University. Jalaycia's involvement has ranged from the Center for Academic Retention & Enhancement to the Student Foundation as a Board of Trustee member. Last November, Jalaycia completed a successful tenure as the President of the Student Alumni Association which greatly shaped her experience at FSU.
Recently inducted into the Torchbearer 100, Jalaycia's passion for leadership and service will be her Seminole Legacy. Jalaycia is looking forward to Graduate School in hopes of pursuing a future career in Macro Social Work to bridge communities, groups, and organizations through advocacy and empowerment.
---
FSU Activities: Service Learning Volunteer, Peer Leader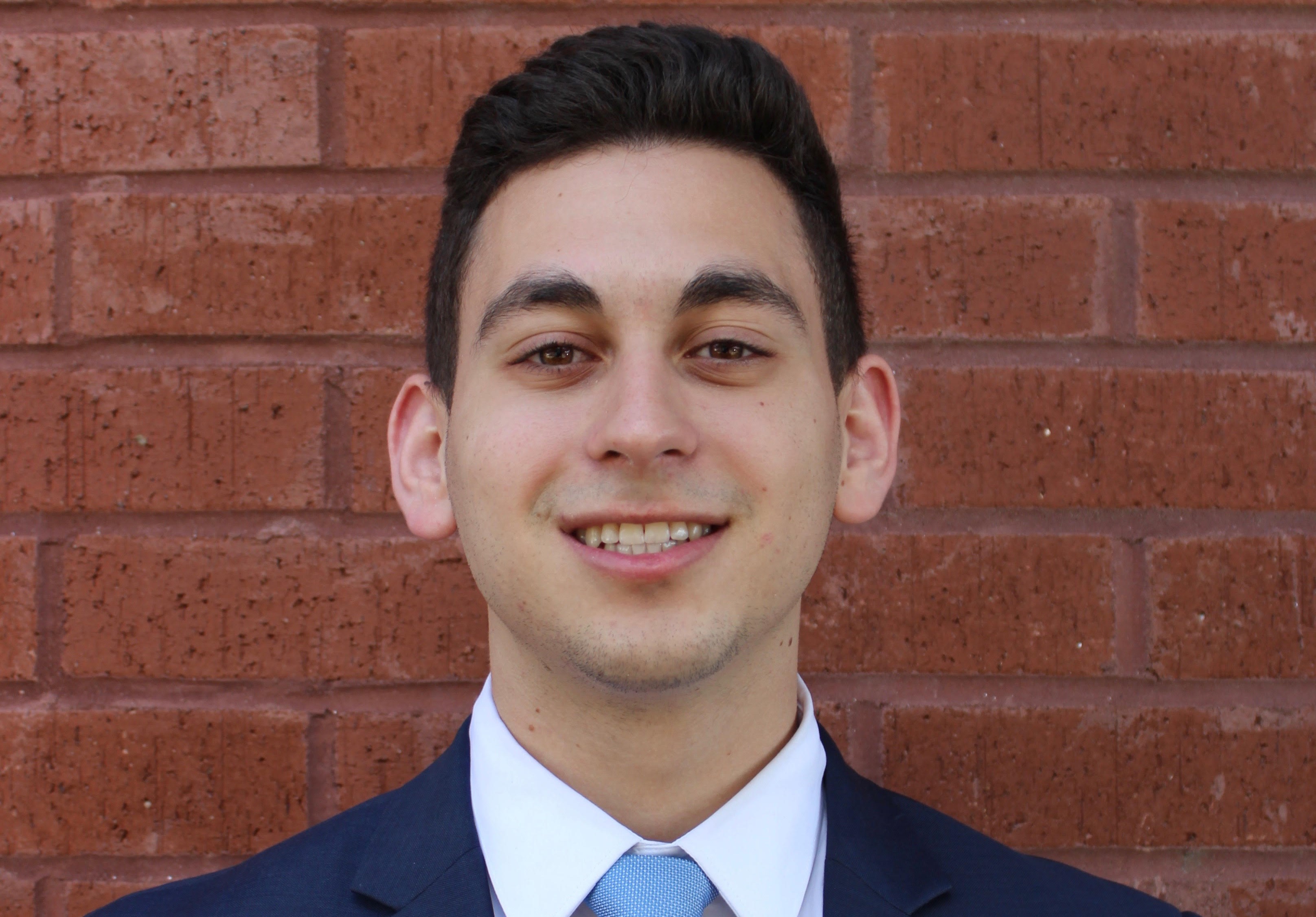 Matt Roman
Major: Finance
I am a first-generation Seminole, where I have always wanted to attend this amazing campus due to its culture and traditions.
During my time as a Finance major at Florida State I have served in the 68th and 69th Student Senate, where I sat on both the Finance and Budget Committee to help allocate the $13.7 million budget, became Chairman of the FSU Student Foundation, and currently intern at the Florida State Board of Administration as the private equity intern! I hope to continue my education while getting my masters here at Florida State University.
---
FSU Activities: Service Learning Volunteer, Peer Leader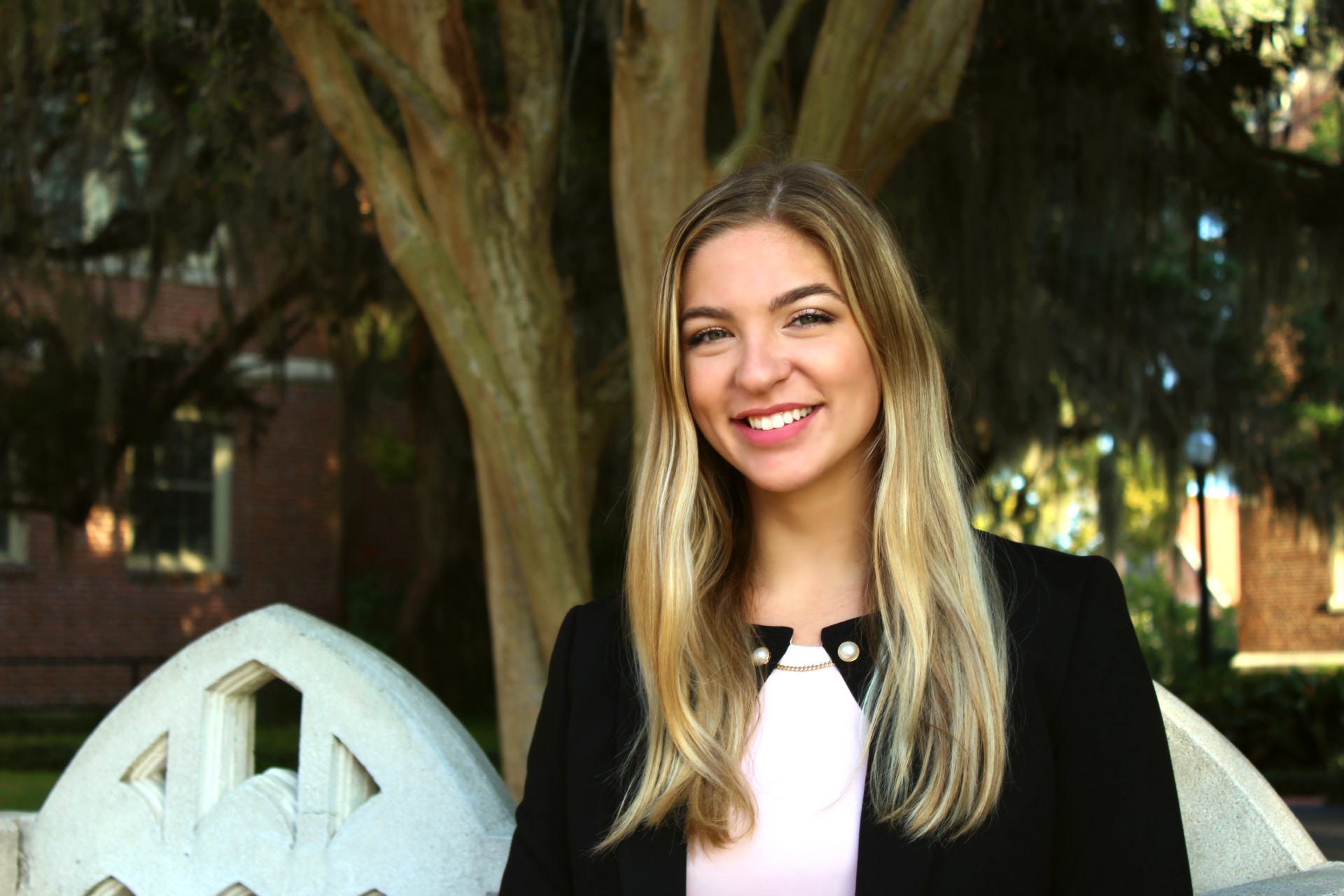 Selina Nevin
Major: International Affairs, Political Science, Middle Eastern Studies
Selina recently graduated with a Dual Degree in International Affairs and Political Science with a double major in Middle Eastern Studies. She devoted her time at FSU to advocating for underrepresented communities and hopes to continue to do so as an alumna. As Chair of Student Conduct Board, a veteran UROP leader, and Assistant to the Middle East Center, she worked to provide learning opportunities to students all around campus. Selina will be continuing her research on gender parity in the Middle East and plans to attend law school in the future.
---
FSU Activities: Service Learning Volunteer, Peer Leader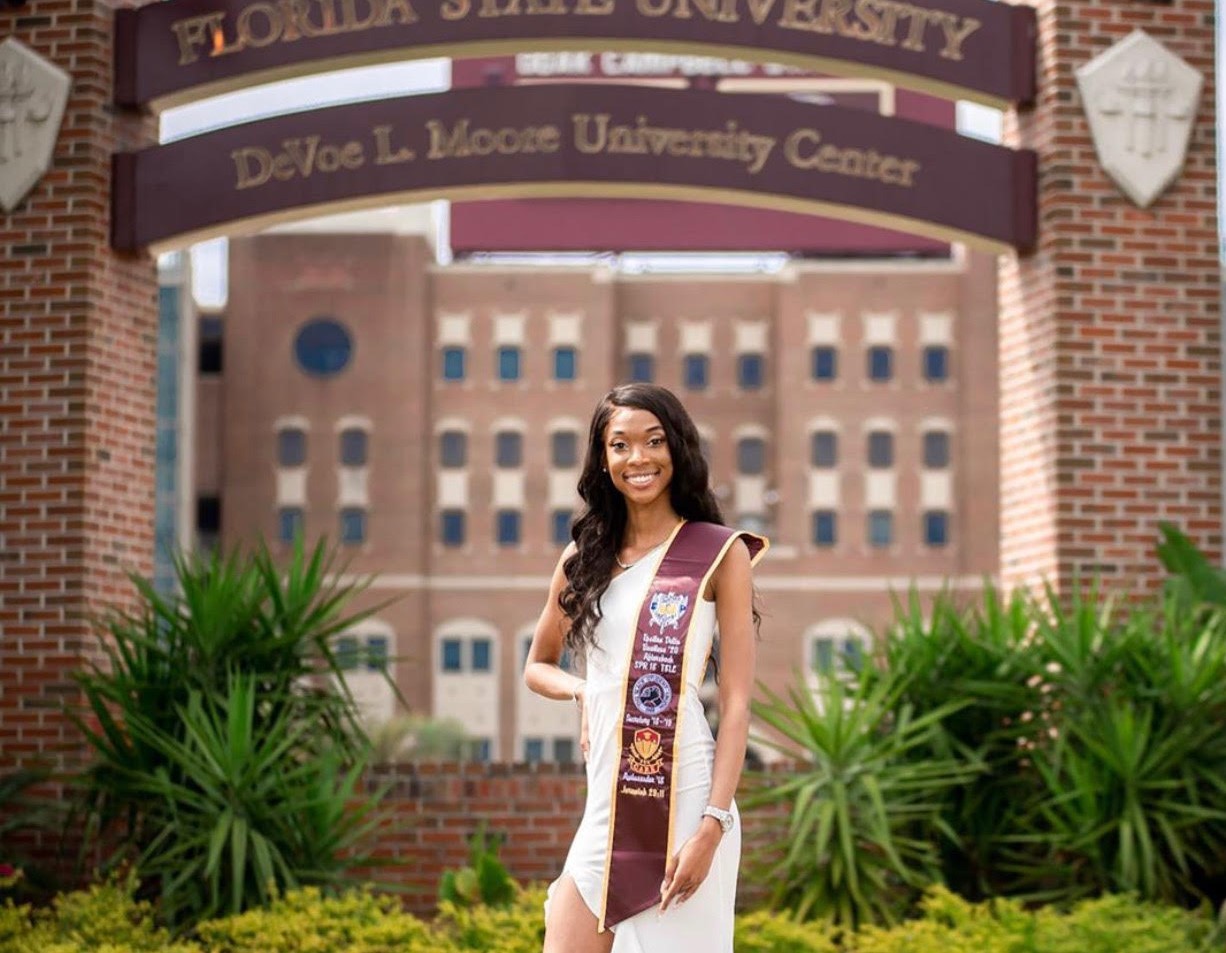 Cachandre Rawlins​
Major: Exercise Physiology
Through Cachandre's time at Florida State, she had the opportunity to be involved in numerous organizations such as serving as the secretary for the Black Student Union and President of the Enchanting Epsilon Delta Chapter of Sigma Gamma Rho Sorority, Inc. These leadership roles have shaped her into the hardworking, personable, and passionate leader she is today. Carrying a hefty academic workload of classes consisting of Organic Chemistry, Physics I & II, and Business Analytics, she graduated Florida State with Cum Laude Honor distinction with a 3.6 GPA. Post Grad, Cachandre plans to seek mentorship and career opportunities in consulting and entrepreneurship, with hopes to open her own business in the future.
---
FSU Activities: Service Learning Volunteer, Peer Leader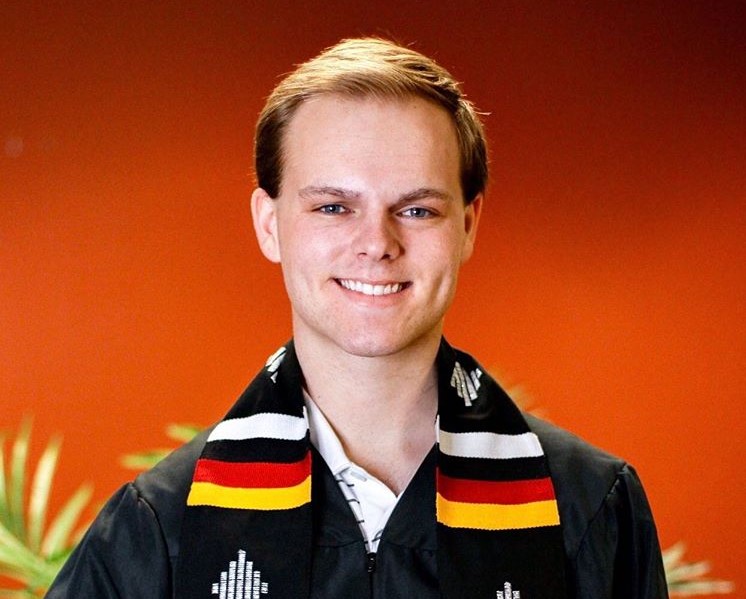 ​Corwin Shaw
Major: Commercial Entrepreneurship
Corwin committed himself to advocating for the Greek community during his time at Florida State University and most notably served as President of the Interfraternity Council (IFC). He focused on mental health education, risk management initiatives, and promoting mentorship on campus to help foster positive change. Corwin is a Garnet & Gold Key Honorary, a member of Phi Gamma Delta Fraternity, as well as Burning Spear Society and Order of Omega.
FSU Activities: Service Learning Volunteer, Peer Leader
April 2020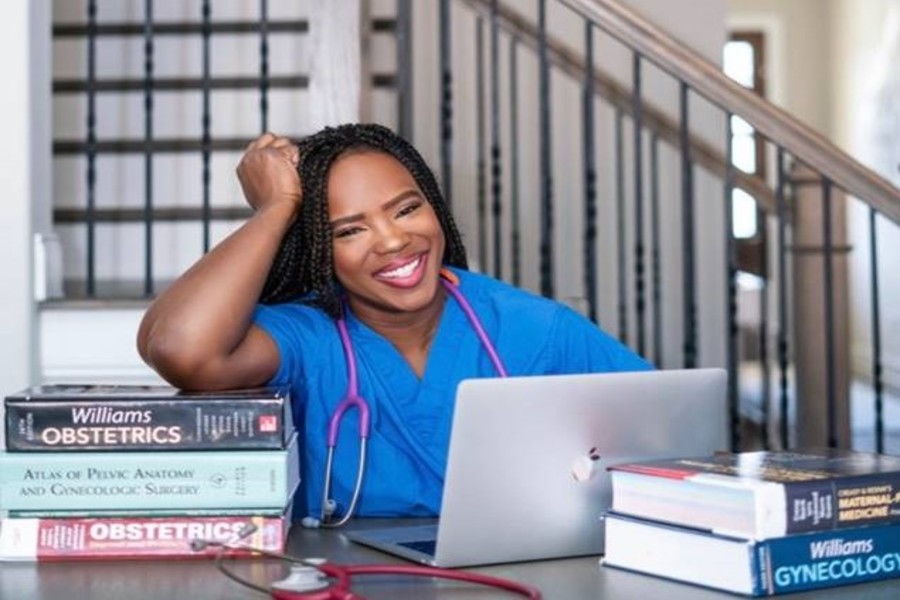 Dr. Nicole A. Sparks (B.S. '08, M.S. '11, M.D. '15)
Dr. Nicole A. Sparks is a proud three time graduate of the Florida State University. After graduation, Nicole completed the Teach For America program in Atlanta, GA where she taught high school students in In the areas of Biology, Environmental Science and Physical Science. After teaching, Nicole went on to complete a Masters in Science and then medical degree all from the Florida State University. Following medical school, Dr. Sparks completed her residency at Memorial Health University Medical Center in Savannah, GA.
Nicole is currently a practicing Obstetrician and Gynecologist in Atlanta, GA where she is proudly serving the women of her local community. To pay it forward, Nicole actively works with the "I AM STEM" program in Atlanta to encourage girls to pursue careers in the areas of sciences, technology, and medicine.
Nicole is also a social media influencer where she documents her medical journey as a first generation doctor. She shares her personal stories of sacrifice, triumphs, challenges and love with tens of thousands of followers around the globe. Her ultimate goal is to encourage and increase the number of underrepresented women that choose to enter the field of medicine.
FSU Activities: Service Learning Volunteer, Peer Leader
February 2020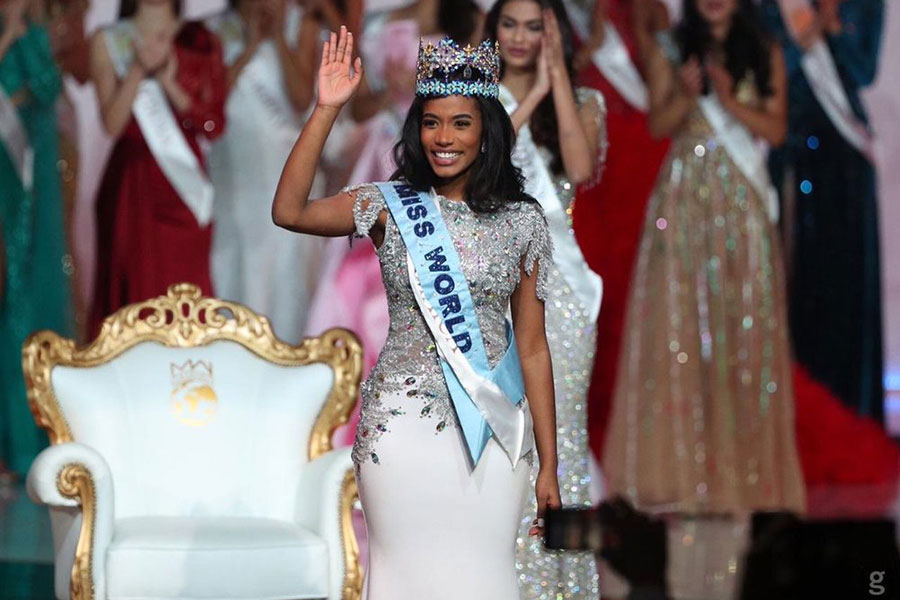 Toni-Ann Singh
Toni-Ann Singh was crowned Miss World at the 69th annual Miss World Competition in London on December 14th. This past September, Toni-Ann was selected as Miss Jamaica, her birthplace, and was sent to represent her country at the internationally televised event. Toni-Ann helped make history in 2019 by completing an unprecedented dynasty. All five major pageant titles were held by black women - Miss Universe, Miss World, Miss USA, Miss America and Miss Teen USA.
Singh, 23 is a future alumna of Florida State University and majors in Women's Studies.
FSU Activities: Singh was active in the Caribbean Student Association at FSU. In 2016, she was crowned Miss FSU CSA. In 2017, she became the President of the Caribbean Student Association.
Organizations: In addition to CSA, Toni-Ann was also active in SGA, the Black Student Union, FSU Gospel Choir and Garnet and Gold Guides.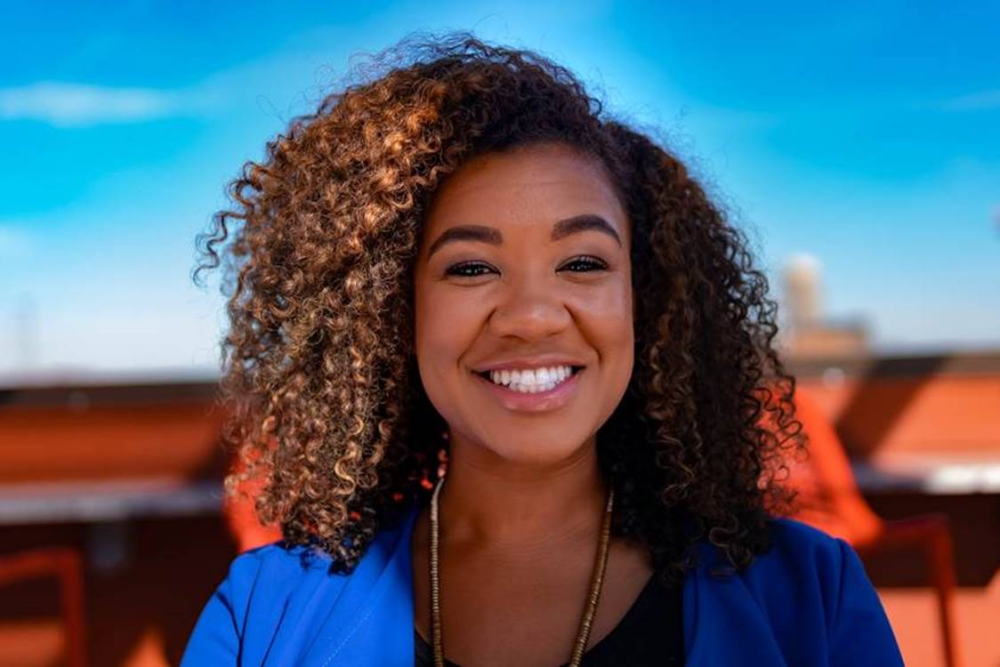 Kaycee Brock (B.S. '07)
Kaycee started her career as a Teach for America corps member in Houston, Texas. She fell in love with teaching and quickly knew she would dedicate her career to understanding - and addressing - educational equity and access for all students.
After completing the corps, Kaycee moved to Harlem where she spent nine years in various roles including teacher, college access and success program director, district-level manager and high school leader.
Kaycee joined the KIPP Foundation last August as Program Director, KIPP Through College External Impact. In this role, Kaycee leads an effort to bridge the charter-district gap by partnering with public school districts to share college counseling best practices and strategies utilized in KIPP high schools.
Kaycee recently back to her hometown of Atlanta, GA from New York City and just completed her doctorate earlier this year at Johns Hopkins University. In her spare time, she loves to travel, volunteer, and take cooking classes.
Favorite FSU Tradition: Tailgating! I always knew I wanted to go to a big state school and enjoy every part of the game day from tailgating to cheering on the football team.
Favorite Spot on Campus: The SGA offices were so special to me. It was my home away from home and it's where I felt like I planted my roots at FSU. Eventually, I had an office there and it is where you could find me whenever I wasn't in class or in the Union.
Major: Sociology
Organizations: President of Alpha Kappa Alpha Sorority, Inc.; SGA Chief of Staff; Director of the Women's Center; Student Alumni Association; Garnet and Gold Key; Senior Hall of Fame